By the time you're reading this, I'll finally be in Townsville on my long awaited holiday (seriously, this took me a year to do). After the craziness of 2020, this trip is a well earned break. And of course, I wanted to show you guys the makeup that I'm taking with me. Because I'm not away for all that long, this makeup bag will be smaller than previous editions. But I still wanted to share what I've been wearing at the moment. So, if that's something you're interested in seeing, just keep reading!
I'm storing my makeup in this bag that I got as a free gift from Sephora. It's actually huge and it fits everything I'm taking with me comfortably.
These are the base products that I'm taking with me. For primer, I'll be using the BOBBI BROWN VITAMIN ENRICHED FACE BASE. It's a good no nonsense primer that is easy to use and very nourishing. For foundation, I'm taking a risk and testing out something new, the GUCCI BEAUTY NATURAL FINISH FLUID FOUNDATION. Review coming soon.
For concealer, I'm sticking to a fave, the NARS CREAMY RADIANT CONCEALER. Again, it's a quick and easy one to use. For setting powder, I'm taking another recent edition, the FENTY BEAUTY PRO FILT'R SOFT MATTE POWDER FOUNDATION. This one I have already used and I like it. Finally, because I have to have a setting spray, I'm taking the HOURGLASS VEIL SOFT FOCUS SETTING SPRAY.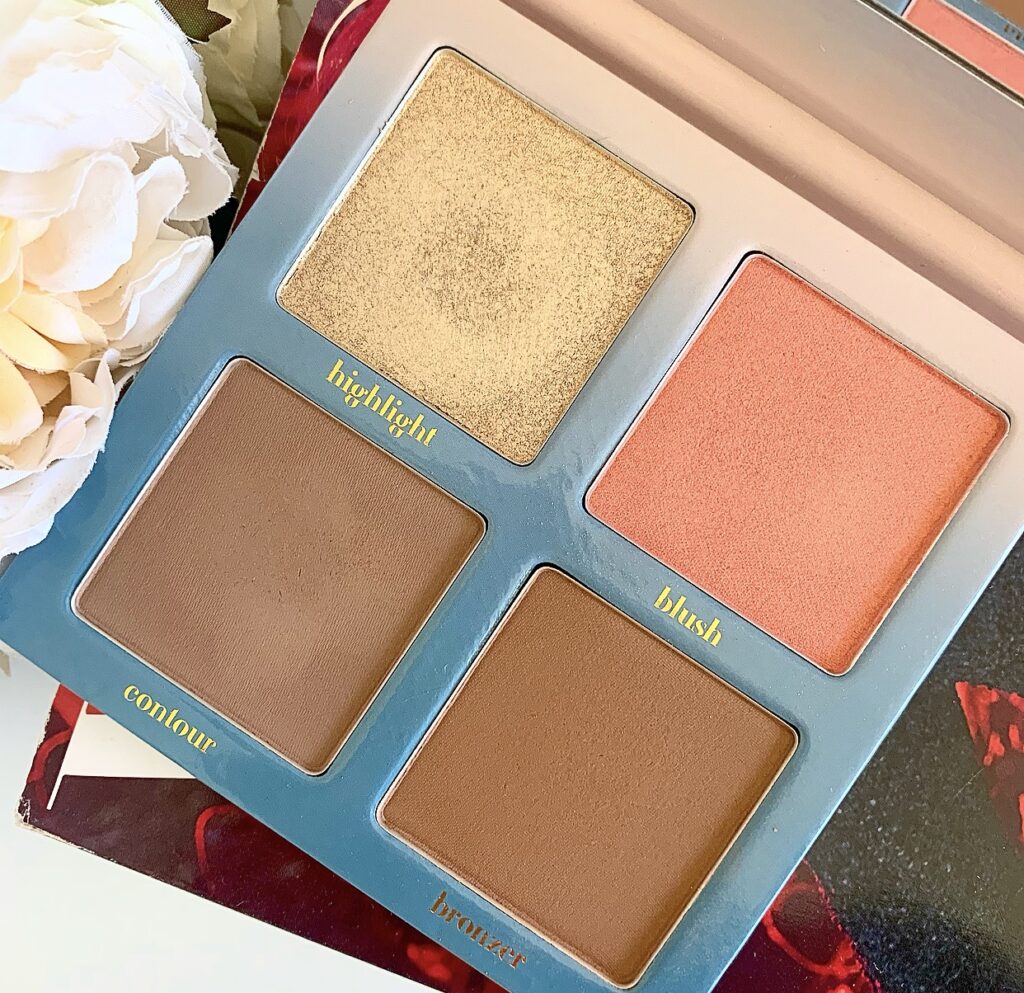 To save on space, I'm taking a face palette with me to cover for my bronzers, blushes and highlighters. And the one I'm taking is the MIDAS COSMETICS X NEONMUA DUSK TO DAWN FACE PALETTE in NOON. I just spoke about this one on in my year end favourites, so if you want to see my thoughts on why I'm taking this with, head on over to that post to see.
I very recently got my brows done. So I'm not taking that many brow products with me. To fill in my brows, I'll be using the BENEFIT GOOF PROOF BROW PENCIL (this is also a sneak peek into my Project Pan). And to set them, the MCOBEAUTY MAGIC BROWS BROW GEL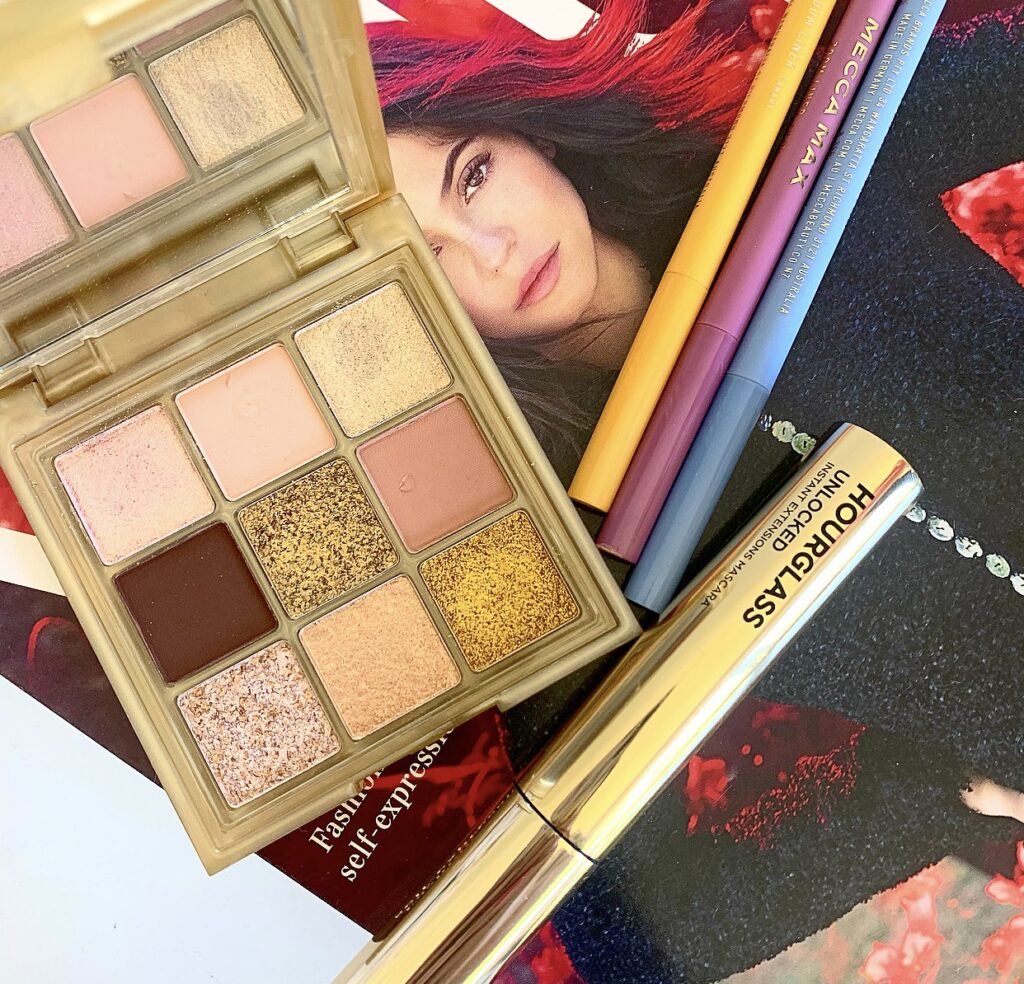 For eyes, it was a very easy decision. The HUDA BEAUTY GOLD OBSESSIONS PALETTE was my first and only choice. It's full of gorgeous neutrals that are so easy to wear. I'm also taking a few of the MECCA MAX ZOON LINERS with me because they are fun colours. And for mascara, because it's on it's last leg, I'm taking the HOURGLASS UNLOCKED MASCARA.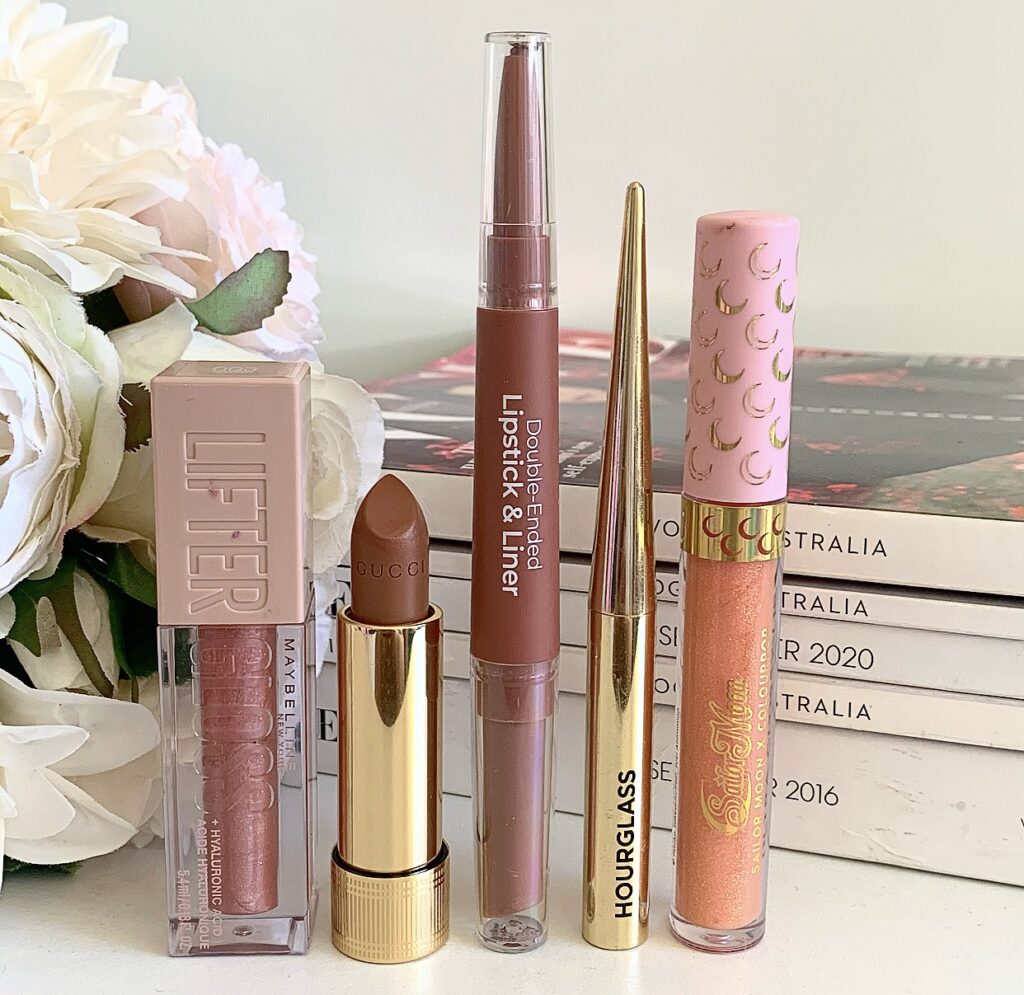 We all know that I usually go crazy with the lip products when I go away. So for me to only be taking five is me showing remarkable restraint. I'm taking three lipsticks, the MCOBEAUTY DOUBLE ENDED LIPSTICK AND LINER in NUDE RUSH, the HOURGLASS CONFESSION LIPSTICK in I'LL NEVER STOP and the GUCCI BEAUTY ROUGE A LEVRES SATIN in PENNY BEIGE. And two glosses, the MAYBELLINE LIFTER GLOSS in MOON and the COLOURPOP ULTRA GLOSSY LIP in SAILOR MOON.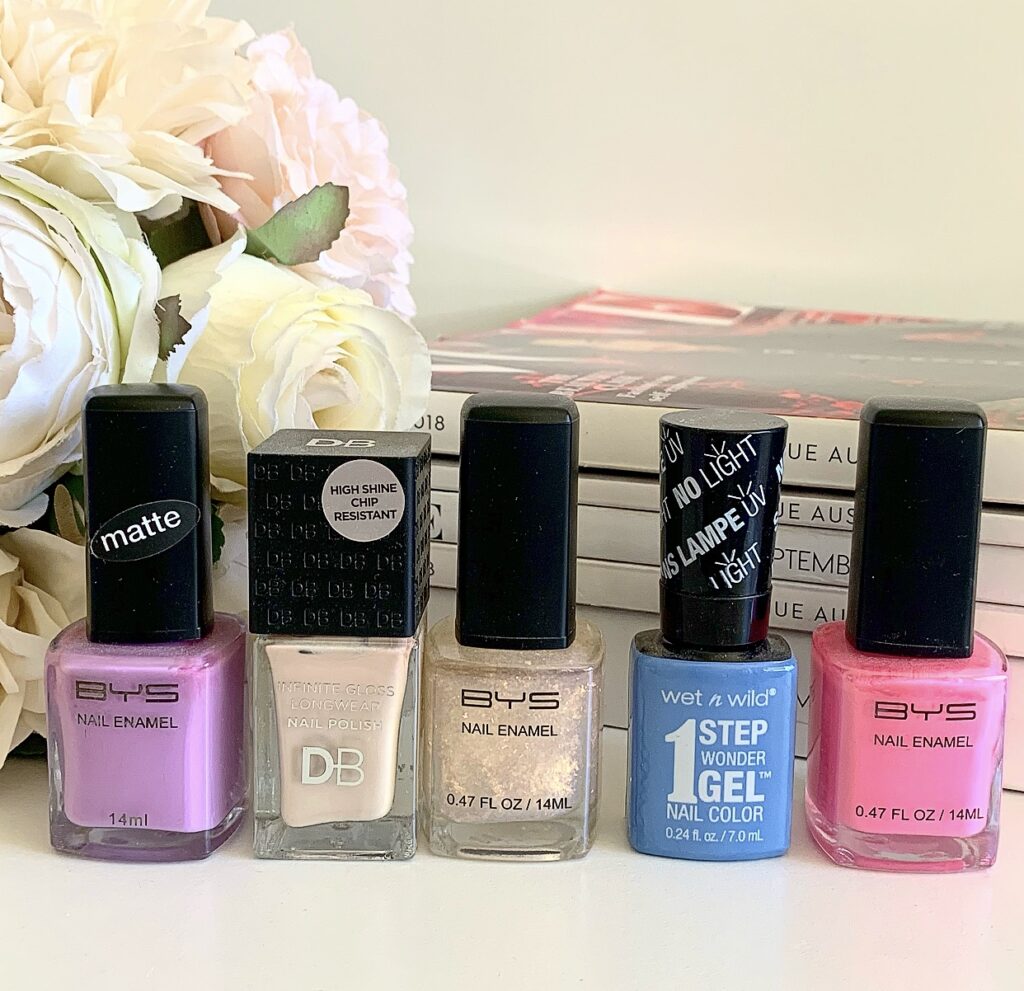 Finally I'm taking some nail polishes with me. I get my nails professionally done, but because I have young nieces, I figured it would be fun to have a mani pedi day while I'm with them.
And that's all of the makeup I took with me! Now, if you would excuse me, there is a beach and an iced coffee with my name on it! Have a great week, everyone!
Cheers and love
Emmie xo