The other day, I realised it's been about 8-9 months since I did my daytime skincare routine on here. And I have to say, a lot has changed in my routine since then. Old products are out, new products are in and what have you! So that's what I want to chap about today. If you want to know the products that I'm using in my skincare routine now, just keep reading!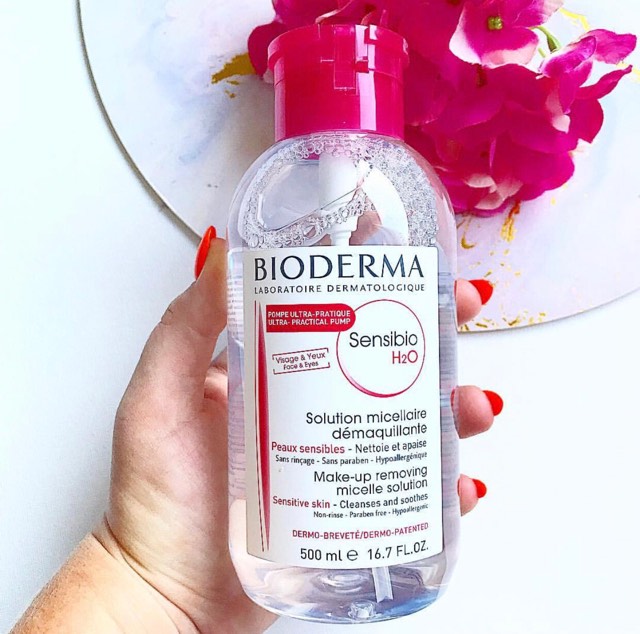 STEP 1 – CLEANSE
I'm still using a micellar water in the mornings. But I have upgraded my micellar game in a big way. I started using the BIODERMA SENSIBIO H2O MICELLE SOLUTION – $29.95 back in May and I've never looked back! This stuff is legit the best micellar water I've ever used. It leaves my skin feeling cleansed without irritating my eyes.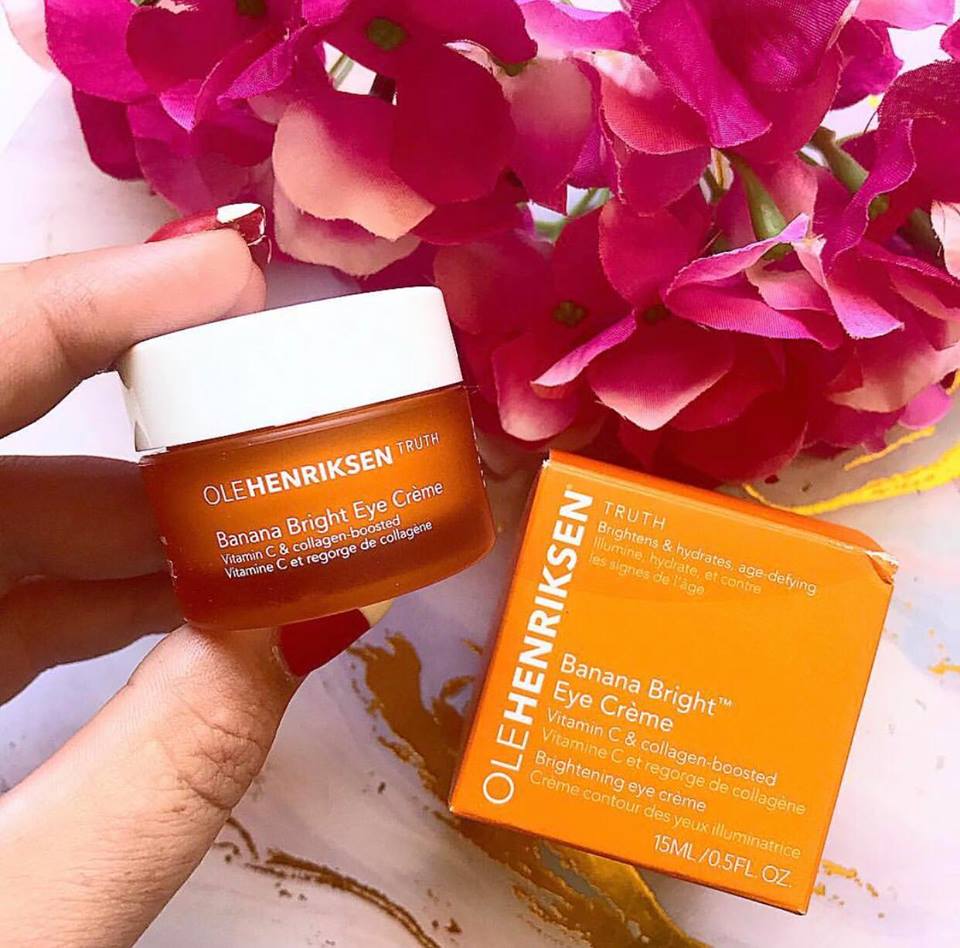 STEP 2 – EYE CREAM
Probably the only carry over from my last post, I'm still using and loving the OLE HENRIKSEN BANANA BRIGHT EYE CREAM – $55.00. I have talked basically all of my mates into at least trying this eye cream and it's still very much my favourite one.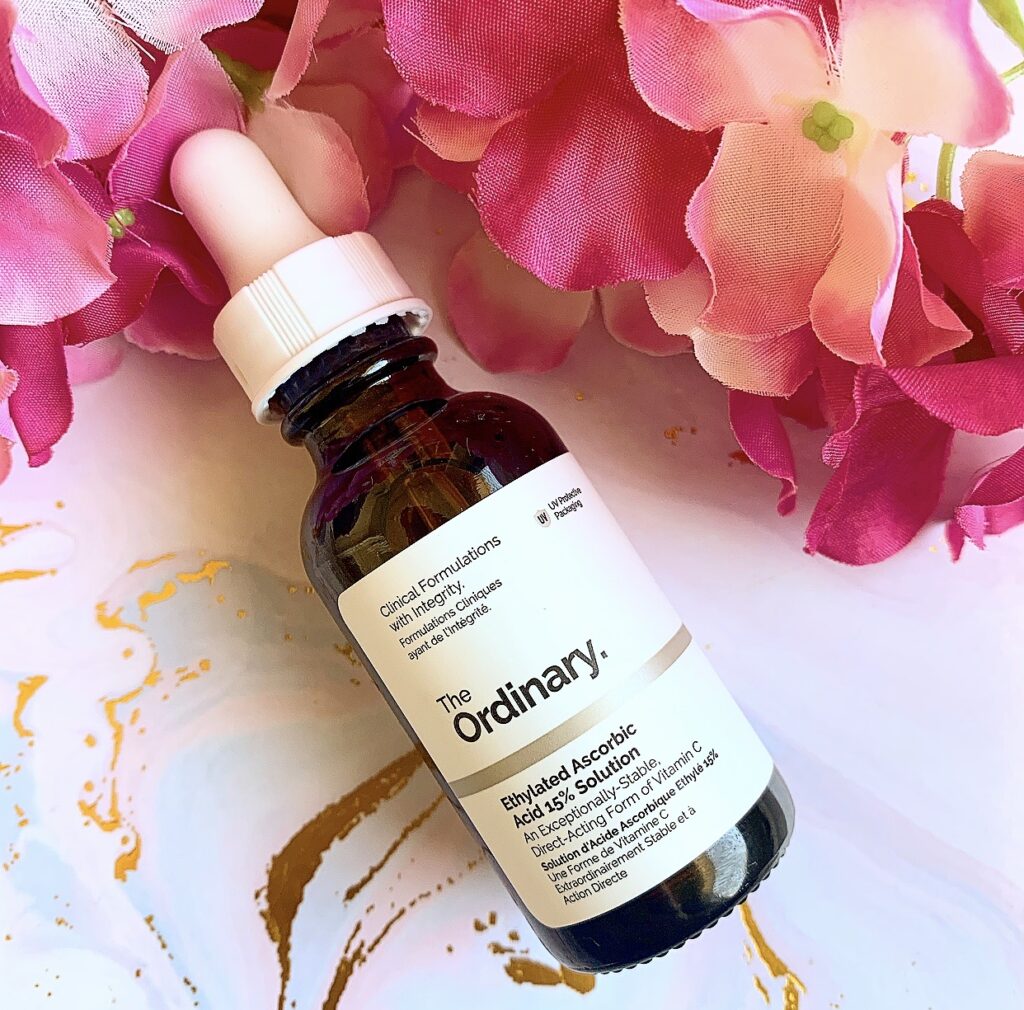 STEP 3 – SERUMS
I normally save my serums for the night time where they can do their job more effectively. But I recently introduced the THE ORDINARY ETHYLATED ASCORBIC ACID 15% SOLUTION – $30.00 into my routine. I had been on the hunt for a good Vitamin C serum for a while and this came highly recommended as it is one of the most stable forms of Vitamin C that The Ordinary carries in their line. It's still early days (it takes a few weeks to see improvements), but it seems to be working ok for me right now.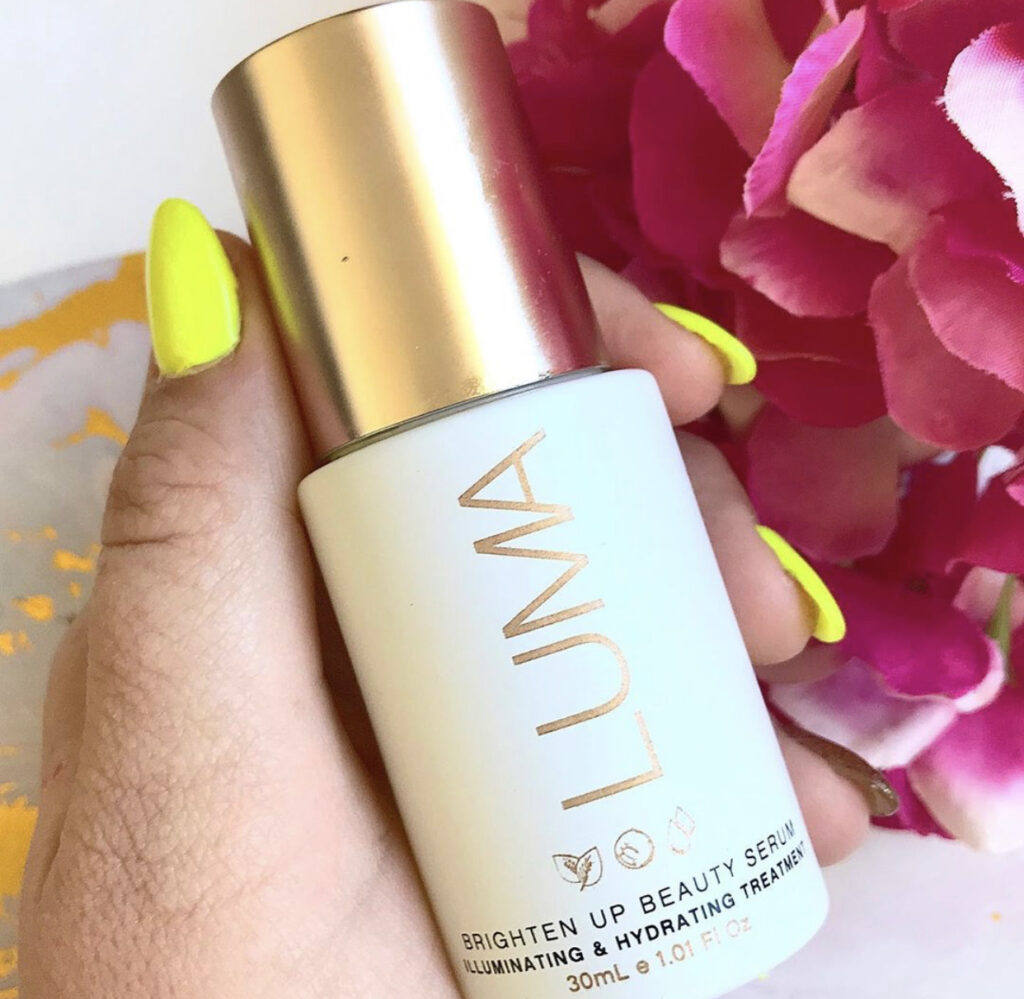 I usually follow that up with a facial oil. And the one that I've been using is the LUMA BRIGHTEN UP BEAUTY SERUM – $29.95. It's a nice, light oil that soaks right into the skin.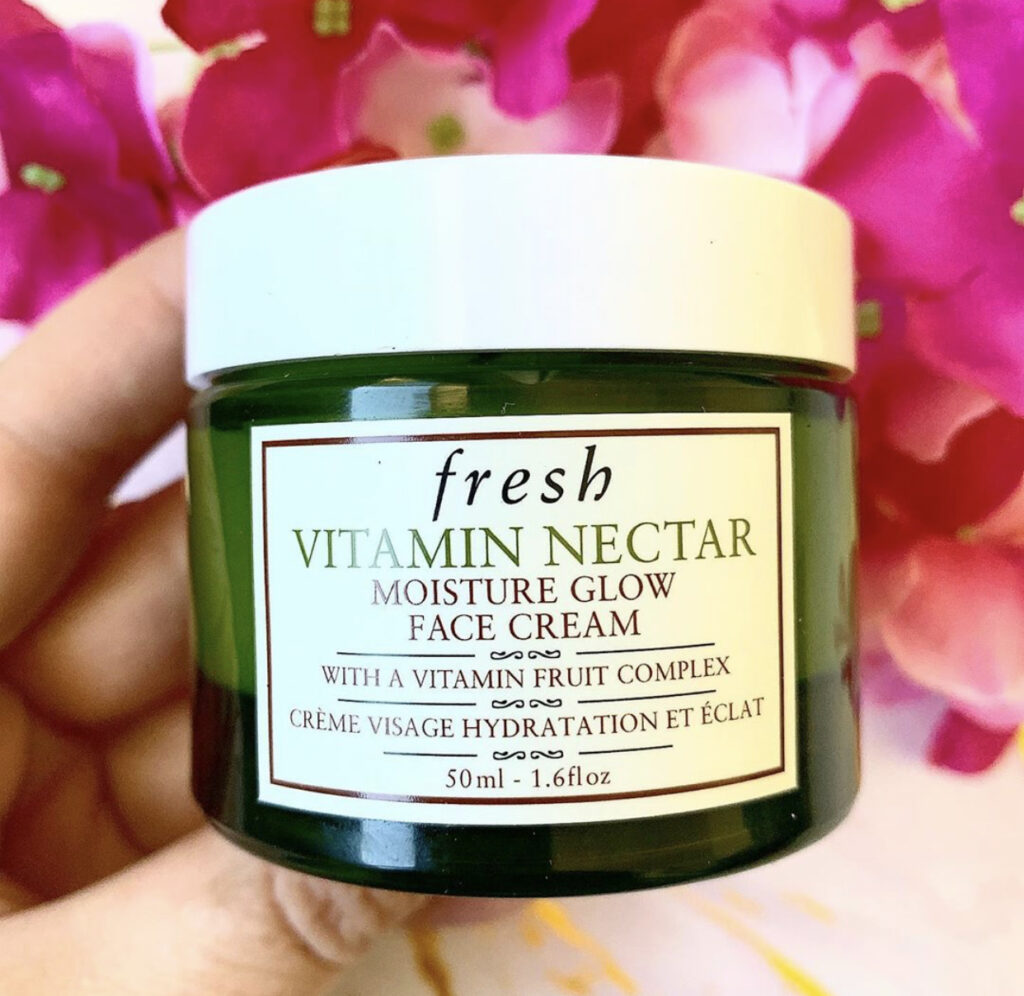 STEP 4 – MOISTURISER
The moisturiser I'm using at night at the moment is pretty intensive so I like to use something a bit lighter in the morning. I was recommended the FRESH VITAMIN NECTAR MOISTURE GLOW FACE CREAM – $63.00 by a friend a few months back and I really like it. It's a very light cream that soaks right into the skin and gives me a subtle, fresh glow.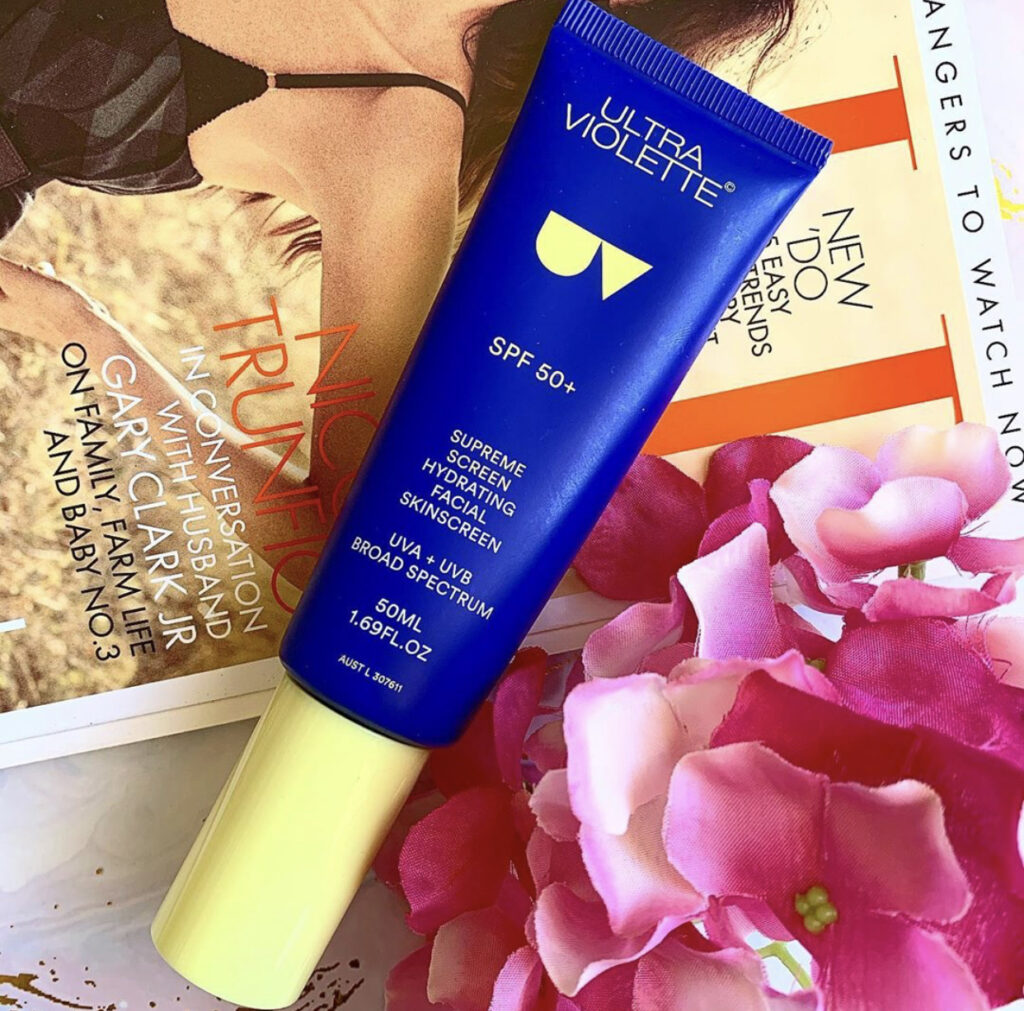 STEP 5 – SUNSCREEN
Probably the most important part of my skincare routine, I was using the ULTRA VIOLETTE QUEEN SCREEN SKIN SCREEN – $47.00 (review here). But I just ran out and am now using the ULTRA VIOLETTE SUPREME SCREEN HYDRATING FACIAL SKINSCREEN – $45.00 . Unlike the Queen Screen, which is quite thin and serum like. the Supreme Screen is more like a tradtional moisturiser. Like the Queen Screen, the Supreme Screen is SPF 50+ and I do reapply it at lunch time as well. Again, it's early days, but I really like it so far. It doesn't have the rose scent that the Queen Screen does.
And that's my skincare routine at the moment. And I have to say, it's working for me! What are you morning skincare must do's? For me, it has to be the sunscreen. But I want to hear from you guys!
Cheers and love
Emmie xo