Well, it's been about six months since I last showed you my morning skincare routine. So, it's high time that I did it again. I've been using these products for quite a while now, so I can give you mini reviews as well. And I can say definitely that they must be doing something right. Because my skin is kinda kicking ass right now. So, if you want to see what's making my skin looking good, just keep reading.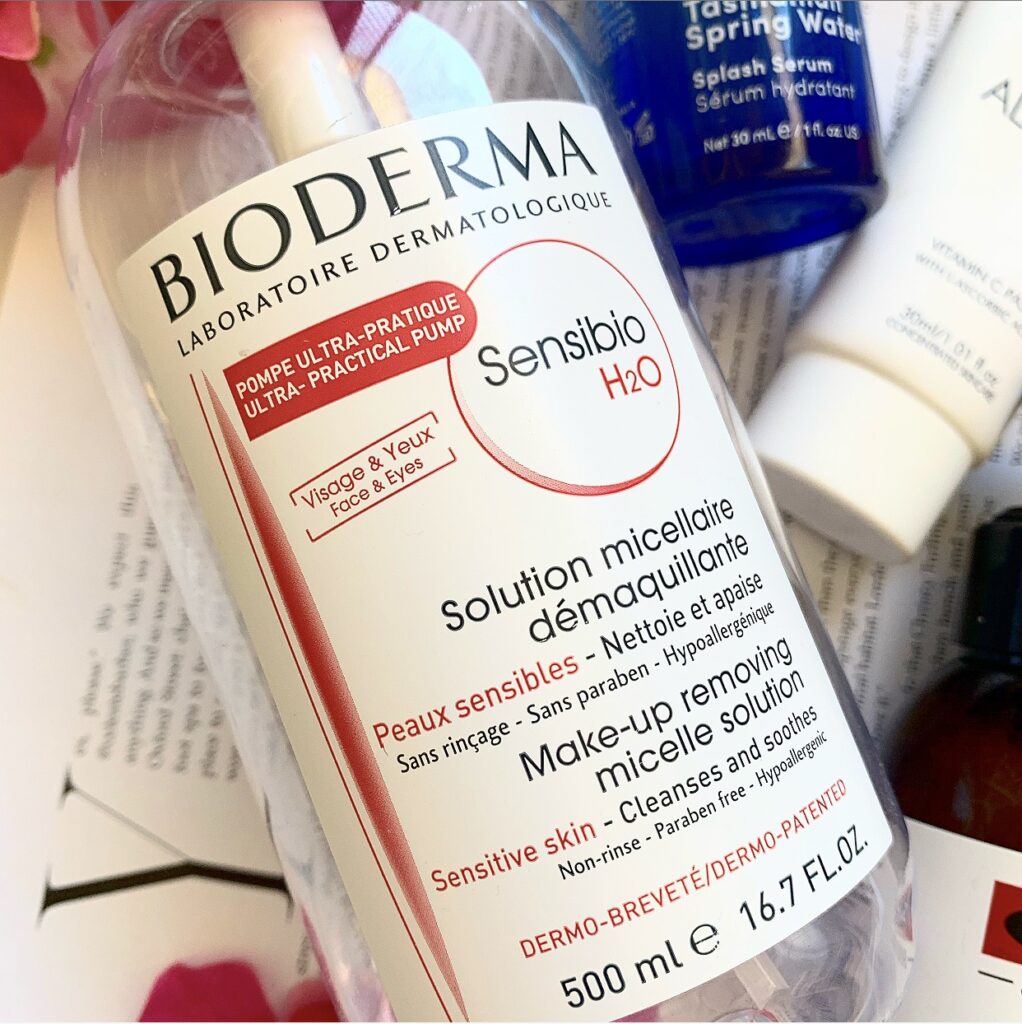 FIRST STEP – CLEANSE
Yeah, I'm still on my Micellar Water bullshit. I know that there is some debate as to whether using Micellar Water in the morning is even worth doing. But hey, it's still working for me. And I'm still using the BIODERMA MAKEUP REMOVING MICELLE SOULTION – $29.95. It's just so good, you guys!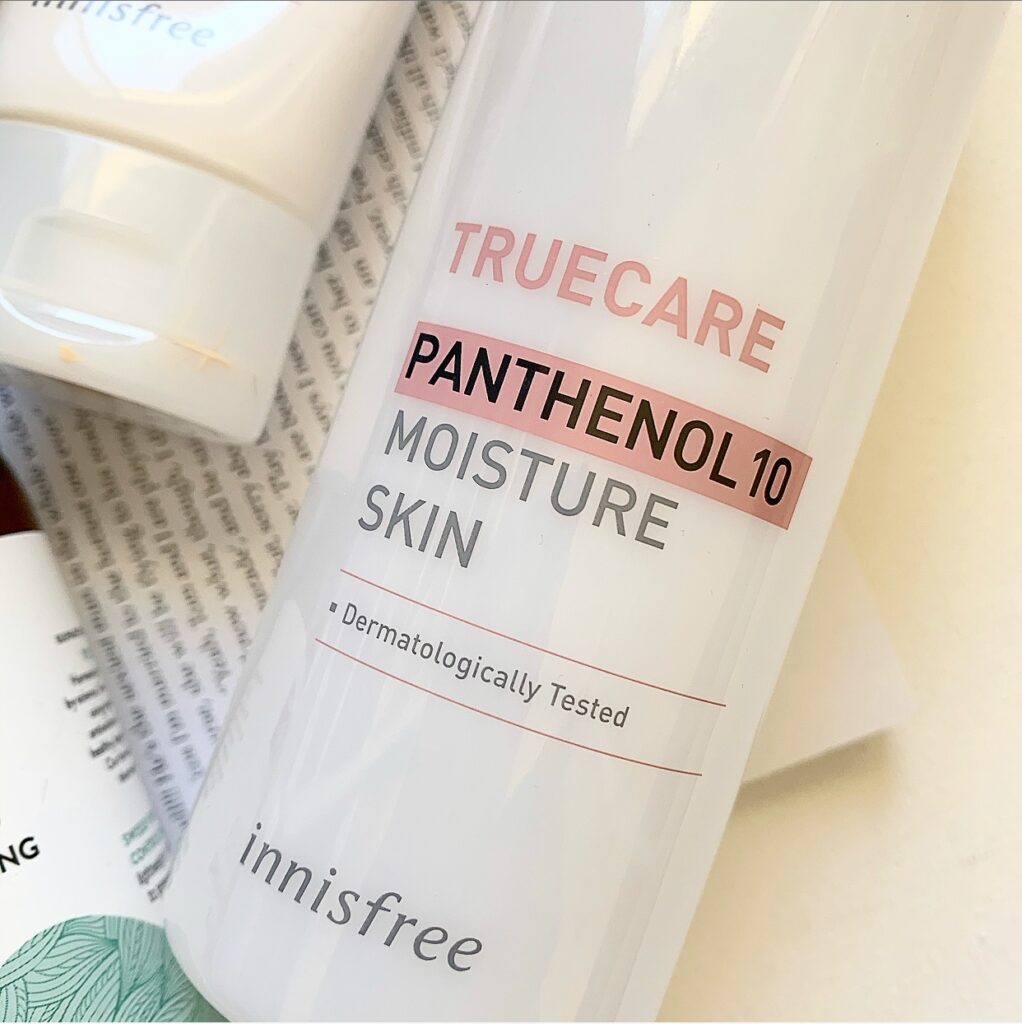 STEP 2 – TONE
I was using a different toner for a minute there, but I was sent the INNISFREE TRUECARE PANTHENOL 10 MOISTURE SKIN – $15.00US *PR Sample* to review a few weeks back. Now, that review went up on Friday (you can find it here). But long story short, this is really nice and hydrating. It leaves my skin feeling almost velvety smooth.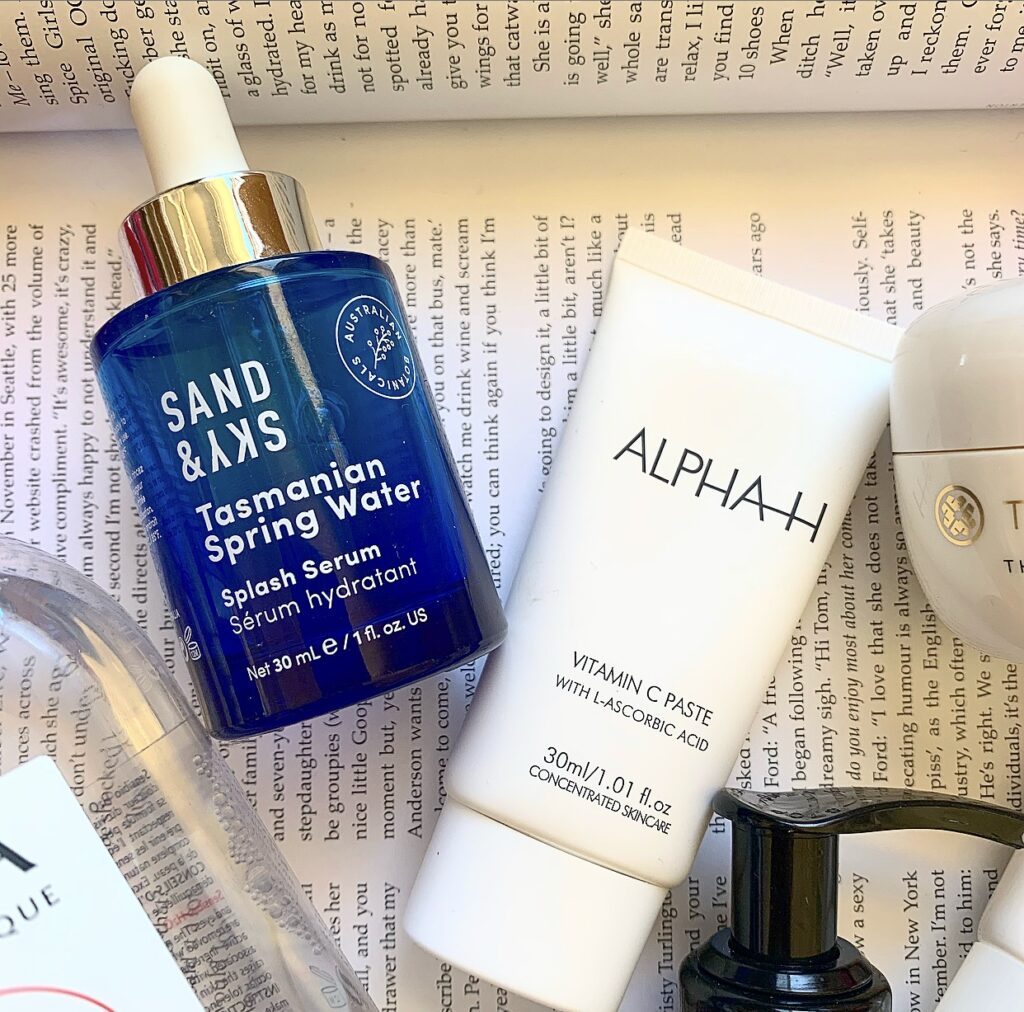 STEP 3 – TREATMENTS
I tend to keep my treatments fairly barebones in the morning as I do a lot of my more hardcore ones at night. So, it's usually a Vitamin C mixed with a hydrating serum. I was recently sent the ALPHA-H VITAMIN C PASTE – $70.00 by a friend and have been using it everyday for a while now. This is a products where a little goes a long way. A pea sized amount will cover my whole face and while I'm not sure if I love it as much as the Summer Friday's one I was using, it's not terrible by any means. No offensive scent and it hasn't broken me out.
As for the hydrating serum, I'm still using and loving the SAND & SKY SPLASH SERUM – $82.90 *PR Sample*. As I mentioned in my review, I definitely prefer this mixed with other serums as opposed to on it's own. But my skin drinks this up.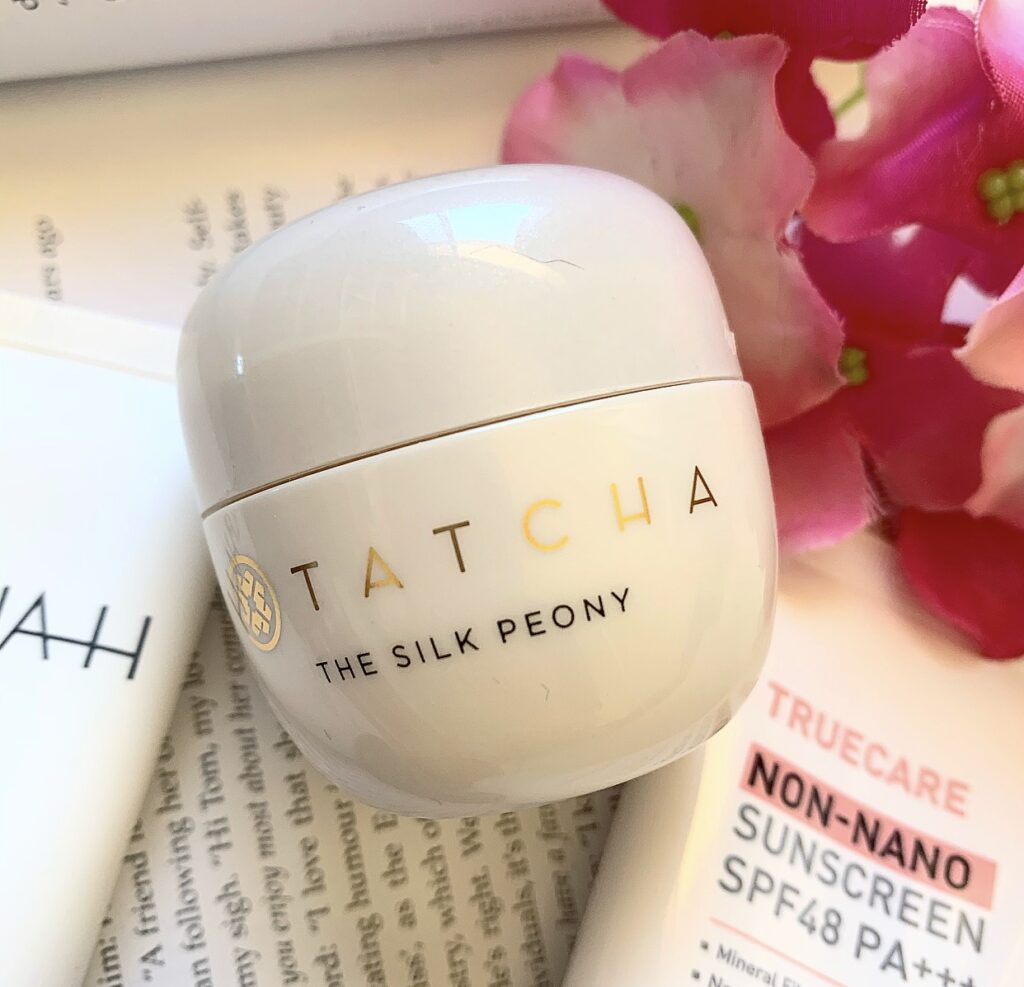 STEP 4 – EYE CREAM
When I mentioned that I bought the TATCHA THE SILK PEONY MELTING EYE CREAM – $96.00 a little while ago, I got a ton of questions and requests for review. So, here we go. Do I think this is worth the money? Probably not. I still have a deep affection for another eye cream (you know the one). But the formula of this is quite interesting. Because it's a lot thicker than I thought it would be.
This is another 'little goes a long way' kind of product. You scoop out about half a pea sized amount and rub it between your fingers. The stiff, almost balm like consistency then melts into a smooth, light as air cream that gets drunk up by your eye area. It does do a good job at smoothing that area out. But I've tried more affordable eye creams that do the same thing. If you have the money and super dry under eyes, you might love this. But it probably won't be a repurchase.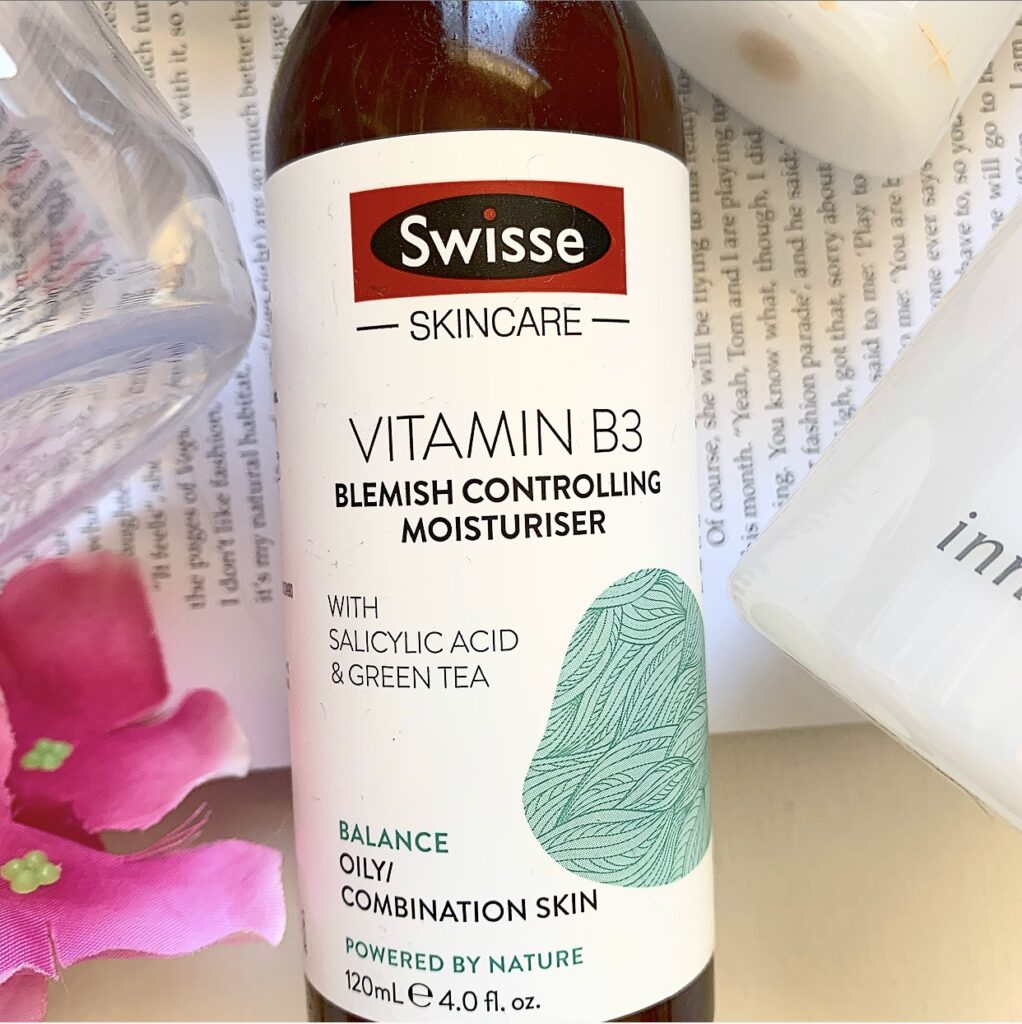 STEP 5 – MOISTURISE
My backlog of moisturusers is kind of embarrassing at the moment. And I haven't bought a full sized one in months! So, I'm currently working my way through my collection. And the one I've used the most frequently is the SWISSE SKINCARE VITAMIN B3 BLEMISH CONTROL MOISTURISER – $14.99. The formula on this is pretty light, but it does leave my skin nice and hydrated. I know that this has Niacinamide in it, but I haven't had any issues with it and my Vitamin C serum that I've noticed. I also love using this on my arms and chest just as a little moisture pick me up.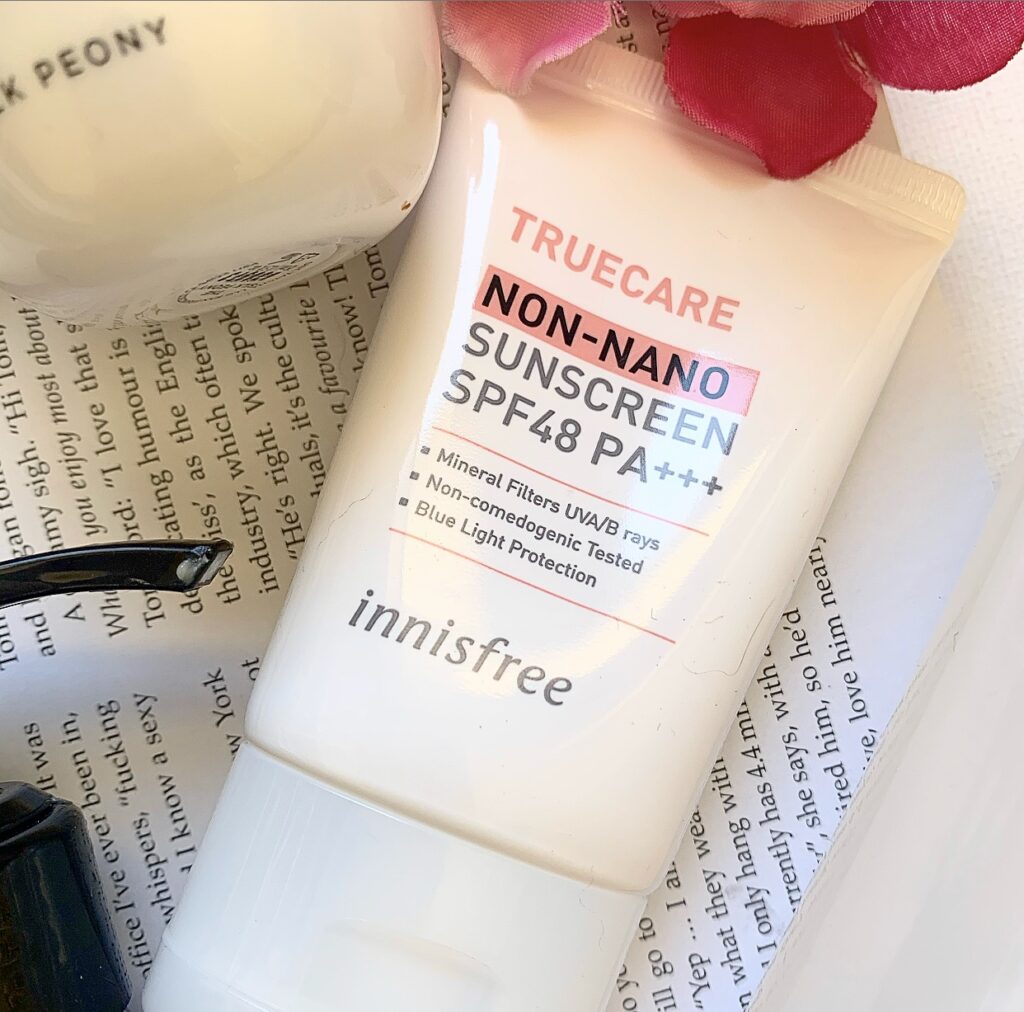 STEP 6 – SUNCREEN
You know what they say. It's a crime not to use sunscreen everyday, no matter what. While I'm still pretty devoted to my beloved Ultra Violette (I'm using the Queen Screen again), I was reviewing the INNISFREE TRUECARE NON-NANO SUNSCREEN SPF 48 PA+++ – $5.70US *PR Sample* alongside the toner.
My review is linked up above, but one thing I forgot to mention is that because this sunscreen hasn't gone through the same testing as Australian made sunscreens (i.e, it isn't listed on the TGA Australian Register of Therapeutic Goods), it can't actually be sold in Australian stores. Also, I'm taking that SPF 48 with a slight grain of salt. I definitely reapply this one multiple times throughout the day to make sure I'm getting adequate protection from the sun (to be fair though, I do that with all sunscreen).
And once I've done all that, I'm ready and raring to go for the day! What does your morning skincare routine look like? Let me know in the comments below.
Cheers and love
Emmie xo