Fun Fact, Designer Brands recently celebrated their 15th Birthday. This surprised me when I found that out because Designer Brands is one of those drugstore brands that I've felt like I've been using forever! Sometimes I feel like they fly under the radar, but they have so many amazing products and the vast majority of them are under $30. So, in honour of their birthday, I decided to dedicate my latest edition of my One Brand Recommendations to them. This was a tough list to cut down to ten (I very nearly did 15), but I restrained myself and limited this list to the products I would immediately repurchase. So, let's dive on in!
*Em's Note* Some of the products featured were sent in PR. I am not obligated to talk about them.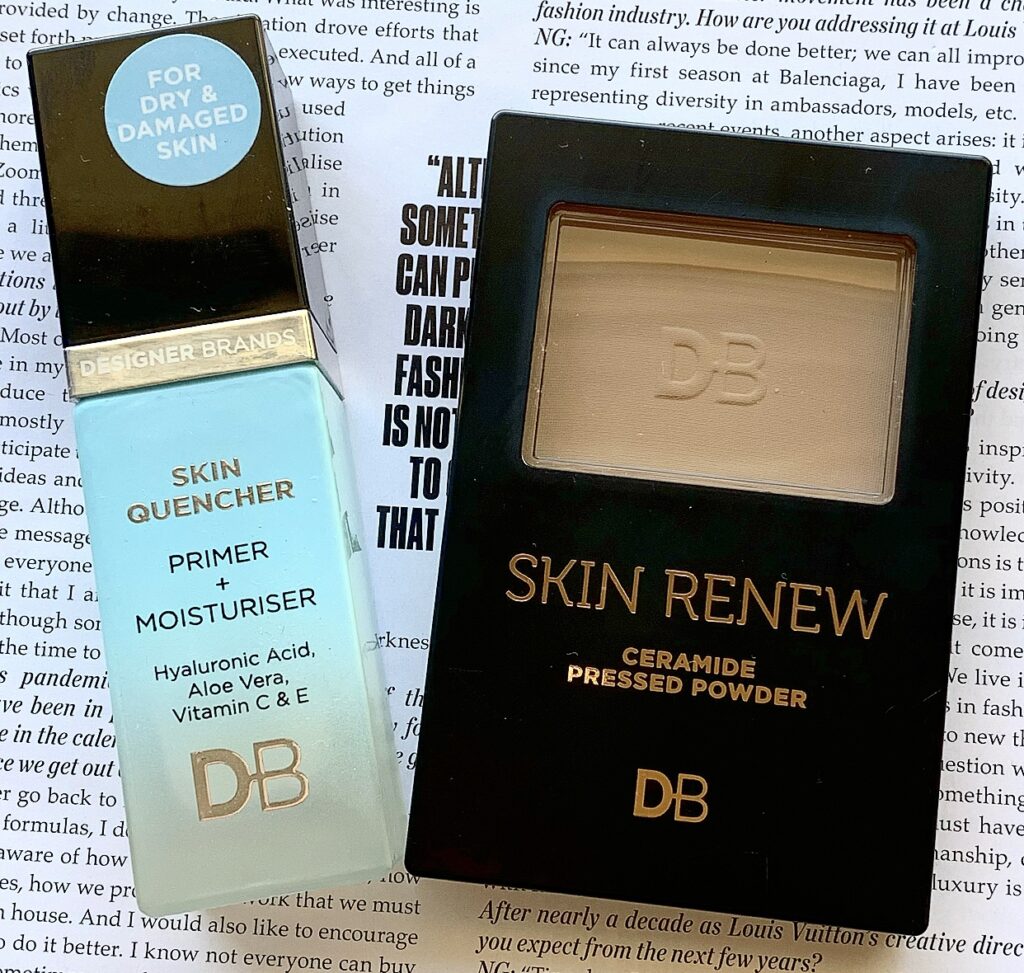 DESIGNER BRANDS SKIN QUENCHER PRIMER + MOISTURISER – $19.99
How I haven't run out of this, I will never know. The Skin Quencher takes pride of place on my makeup table and it's been my go to primer for the colder months. It's a pretty rock solid dupe for the Smashbox Primerizer in that it has all of the benefits of a moisturiser. But it has a nice, tacky base that my makeup really clings to. A strong recommendation for those who have dry skin all year round
DESIGNER BRANDS SKIN RENEW CERAMIDE PRESSED POWDER – $14.99*
Designer Brands launched their Skin Renew line late last year. And while the whole line is pretty great (the concealer was a last minute cut), the Pressed Powder has impressed me the most. It's a very light weight, velvety powder that I can use both for setting my makeup and for wearing as a powder foundation on it's own. It's a light coverage as far as powder's go. But it's very comfy and pretty long wearing.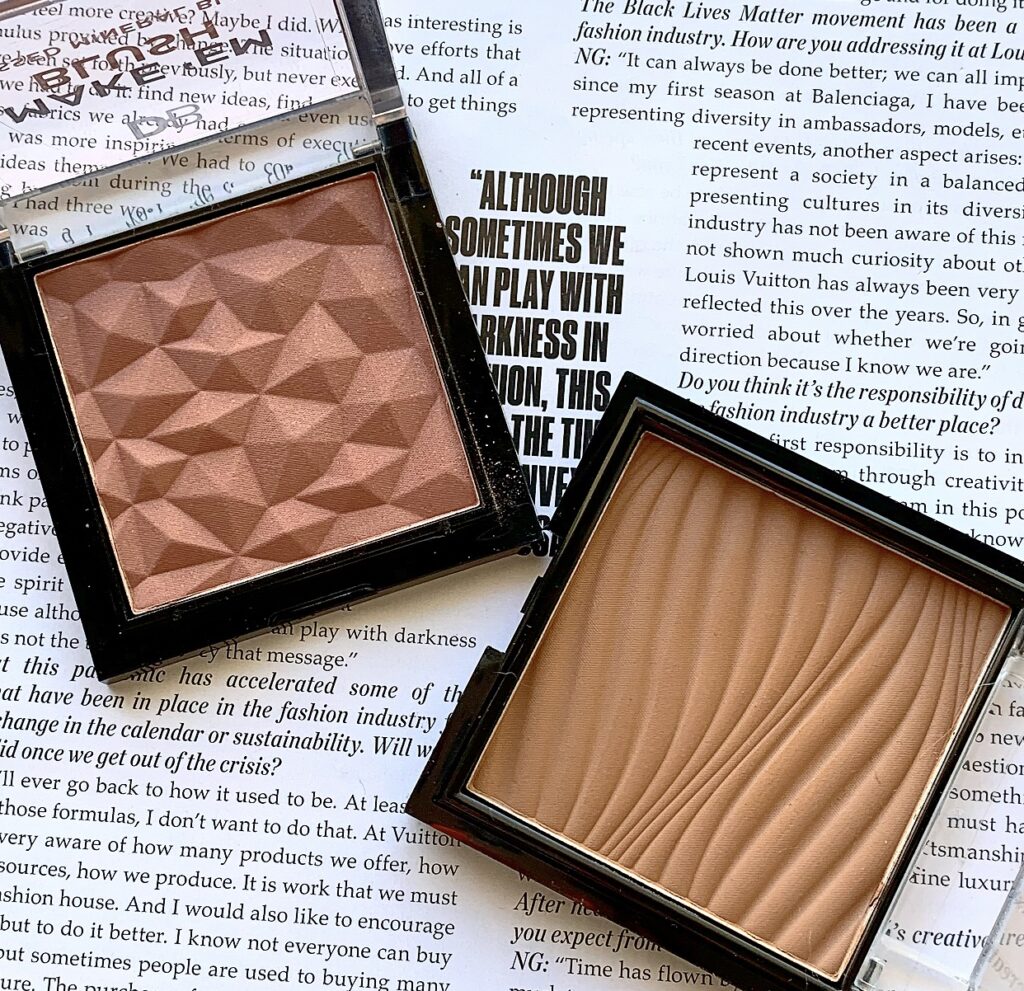 DESIGNER BRANDS MAKE 'EM BLUSH PRESSED MINERAL BLUSH in NUDE GLOW – $12.99
I picked this up after I did my best of the best blushes post. And while I tend to go for more matte blushes, this has quickly become a favourite. The sheen is on the subtle side and it adds a lovely glow to the apples of my cheeks.
DESIGNER BRANDS GET GLOWING PRESSED MINERAL BRONZER in TAHITI TAN – $10.99
I also tend to lean towards matte bronzers. But in the summer time, when the weather is fine, this bronzer hits just right. It's such a smooth formula that is easily buildable and lasts all day without looking patchy.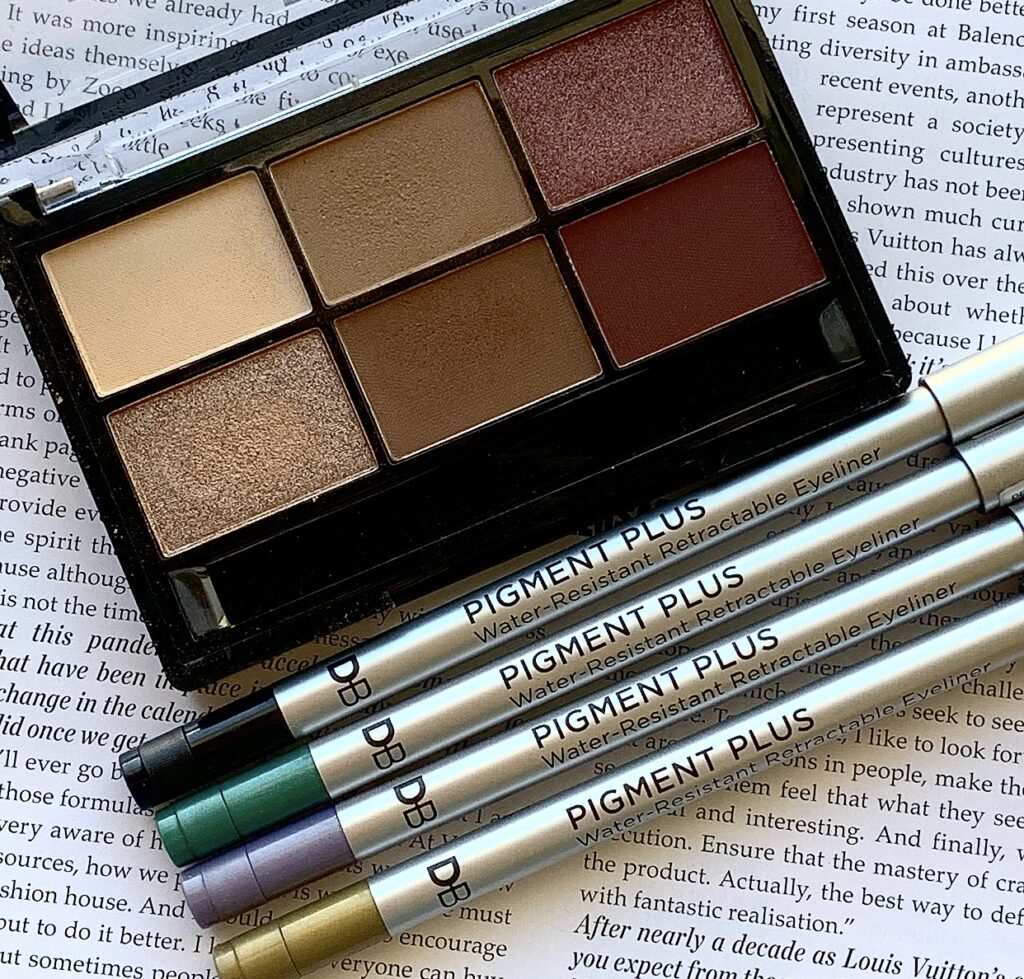 DESIGNER BRANDS EYE SEE YOU MINERAL EYESHADOW in COCO LOCO – $12.99
Another tough one to cull down. But if I'm being honest, out of all of the Eye See You palettes that I own, Coco Loco is by far the one I've used the most. But across the board, these palettes deserve all the hype in the world. The mattes are super easy to blend and the shimmers are deliciously creamy!
DESIGNER BRANDS PIGMENT PLUS WATER RESISTANT RETRACTABLE EYELINER – $9.99
By far, my favourite drugstore liners. Especially if you want liners in fun colours. These last for ages in the waterline and yet, they are so creamy and easy to apply! I have the shades Black Abyss, Emerald Sea, Orchid Frost and Gold Rush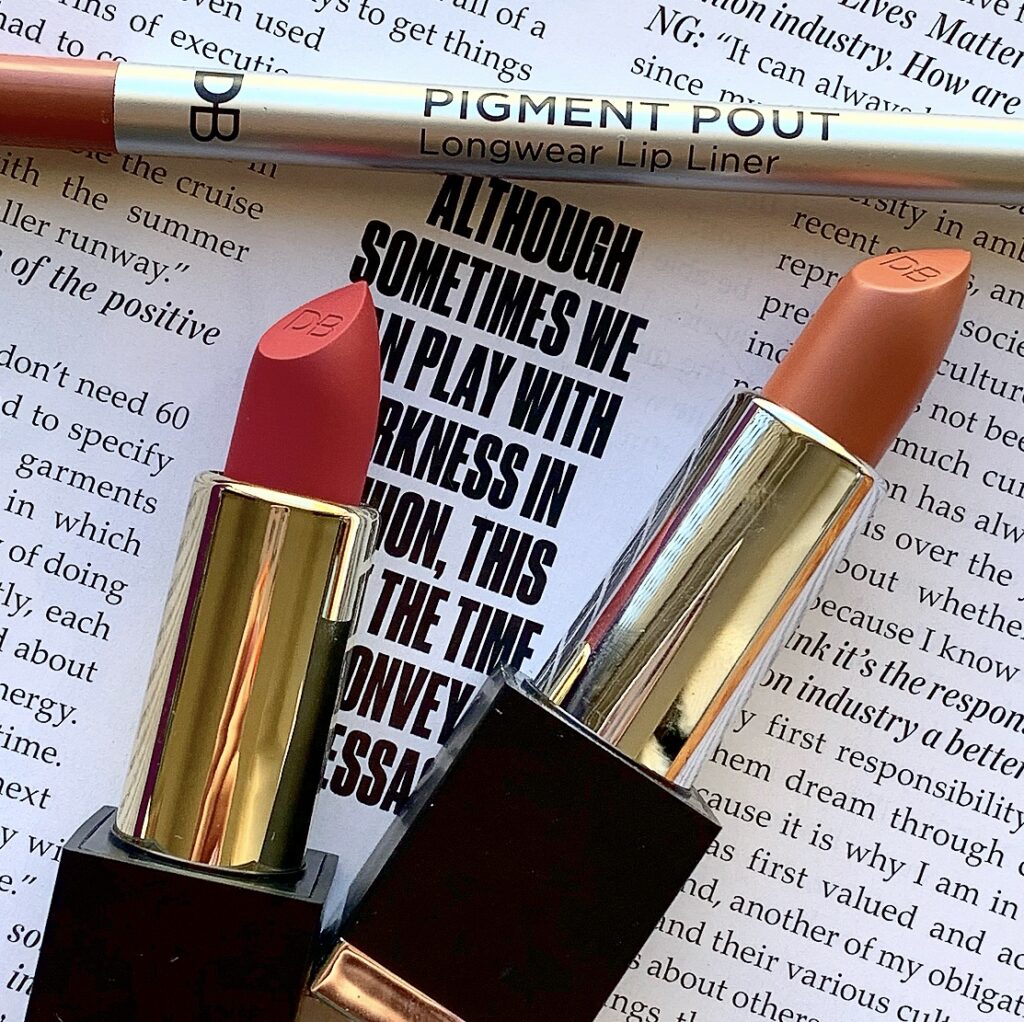 DESIGNER BRANDS PIGMENT POUT LONGWEAR LIP LINER – $9.99*
Speaking of creamy, these Pigment Pout Lip Liners are it! I often will wear this either on it's own or paired with a clear gloss. My only wish is that they bring out more shades! The shade featured is Blushing Nude.
DESIGNER BRANDS BOLD LONGWEAR LIPSTICK – $12.99*
It's rare that I find a matte lipstick at the drugstore that I genuinely like. They are more often than not too matte on the lips and leave them feeling dry. Not these ones! They have a creaminess to them that makes them a breeze to apply. But they have such an impressive wear time as well. The shade featured above is Blushing Rose, one of the newer updated shades.
DESIGNER BRANDS LUSH MOISTURISING LIPSTICK – $11.95
On the other hand, I'm an easy lay for satin lipsticks! While not as long lasting as the Bold formula, these are so easy to reapply throughout the day. I actually own a ton of these and I wear them behind the scenes quite often. The shade featured above is Nude Rose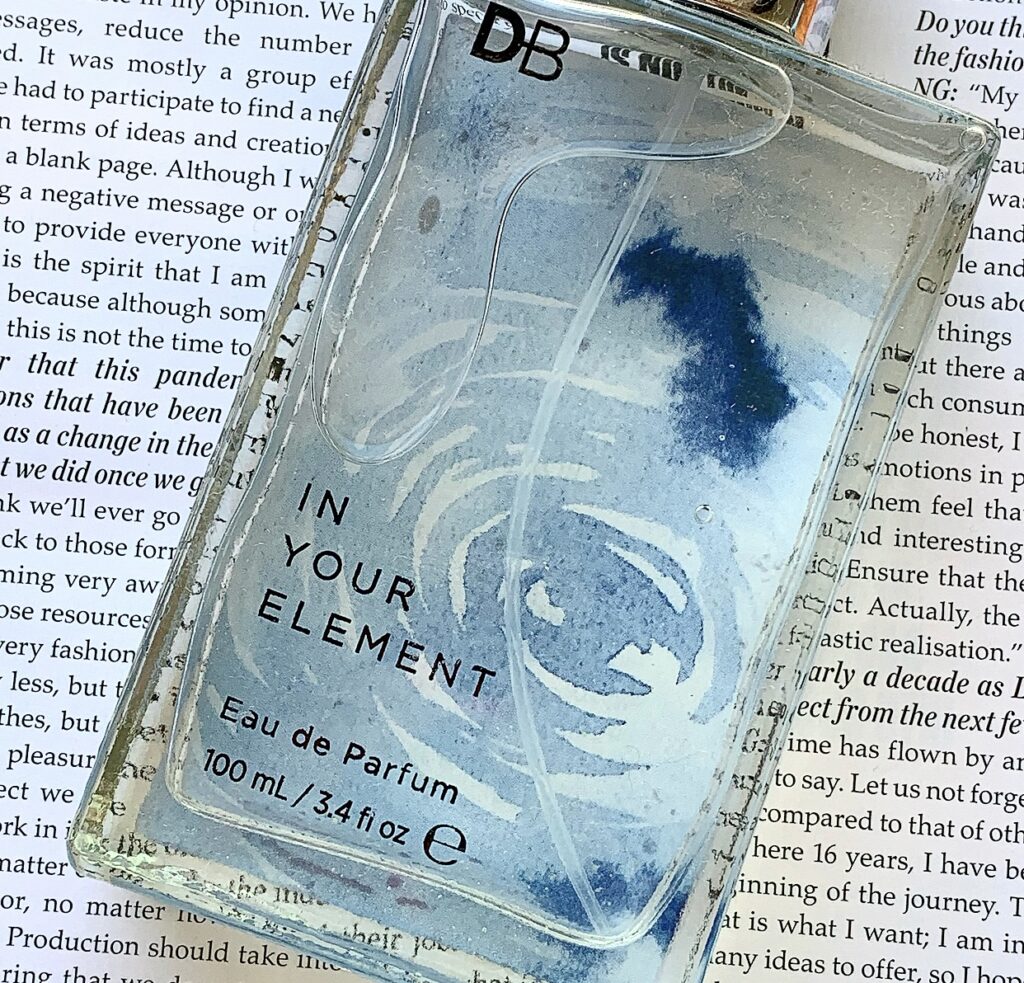 DESIGNER BRANDS IN YOUR ELEMENT EAU DE PARFUM – $14.99*
I've always known that Designer Brands did dupe fragrances. But apparently last year, they launched an all new collection in their Signature Series. These are unisex fragrances that can be worn by anyone. And by far, my favourite is In Your Element. This scent is unlike anything I've ever worn. It's notes are Juicy Citrus with Marine Accord as the top, middle notes of Lemon, Pineapple and Black Pepper, and finally, woody notes for the base. The combination isn't for everyone, but I'm so obsessed with it! And if you like spicy, citrusy scents, this one is definitely worth checking out!
And those are my top picks from Designer Brands I hope you liked this lineup and discovered some new potential favourites. Let me know in the comments what your faves from Designer Brands are. And also which brand should I give the One Brand Recommendations treatment to next!
Cheers and love
Emily xo