If there is one thing I can always count on from you guys for, it's having y'all blow up my DM's whenever I post a review from a brand asking what else I recommend from them. Such was the case last Friday when I posted my Fenty Beauty foundation review. I had more than a couple of requests for a Fenty Beauty Recommendations post And well, your wish is my newest post!
Now, out of all of the One Brand Recommendations posts that I've done, this was by far the easiest. Because even though I've tried my fair share, I've only really kept the products that I love. So, you already know that these are bangers! So, if you want to know what I rate from Fenty, just keep reading.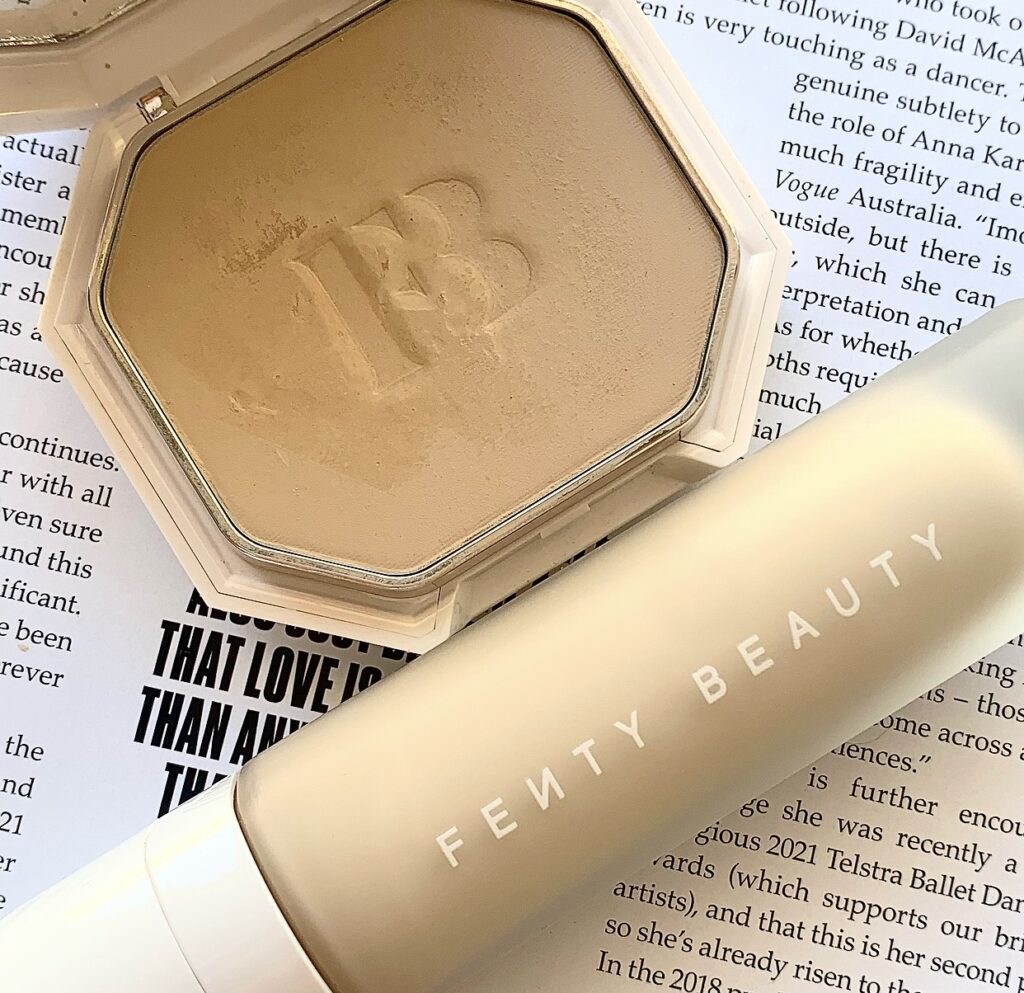 FENTY BEAUTY PRO FILT'R SOFT MATTE LONGWEAR FOUNDATION – $53.00
Let's start with the one that bought us here. An amazing foundation that wears all day long! For more details, I have my review that you can find here!
FENTY BEAUTY PRO FILT'R SOFT MATTE POWDER FOUNDATION – $52.00
I was legitimately surprised by how much I enjoyed this as both a pigmented pressed powder and a straight up powder foundation. I especially enjoyed this during the summer months when my skin is on the oilier side. It has a great wear time and, for obvious reasons, it's super easy to reapply throughout the day!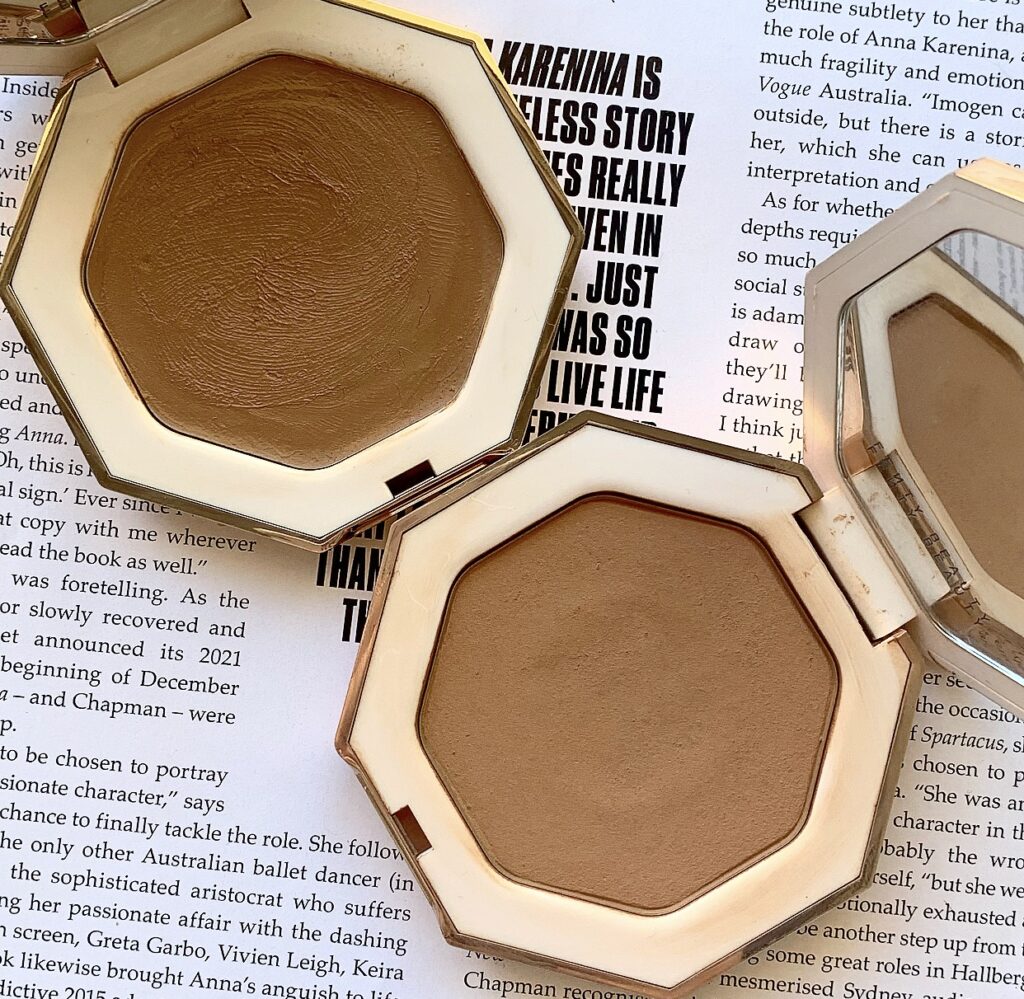 FENTY BEAUTY SUN STALK'R INSTANT WARMTH BRONZER – $46.00
You all already knew this one was going to be here. If there is one product that I recommend over everyone else here, it's the Sun Stalk'r Bronzer. Never muddy, never patchy, utter perfection in a pan! I have the shade Shady Biz.
FENTY BEAUTY CHEEKS OUT FREESTYLE CREAM BRONZER – $50.00
This one however took me a while to get used to. When I first got it, I was really only used to cream bronzers in stick form. So this involved some trial and error in terms of application. My favourite way to apply it is with a paddle brush and then blending with a sponge. I also tend to use it as more of a cream contour and I focus it on the hollows of my cheeks and temple area. The effect it gives is so gorgeous and it pairs nicely with the Sun Stalk'r Bronzer. I have the shade Butta Biscuit.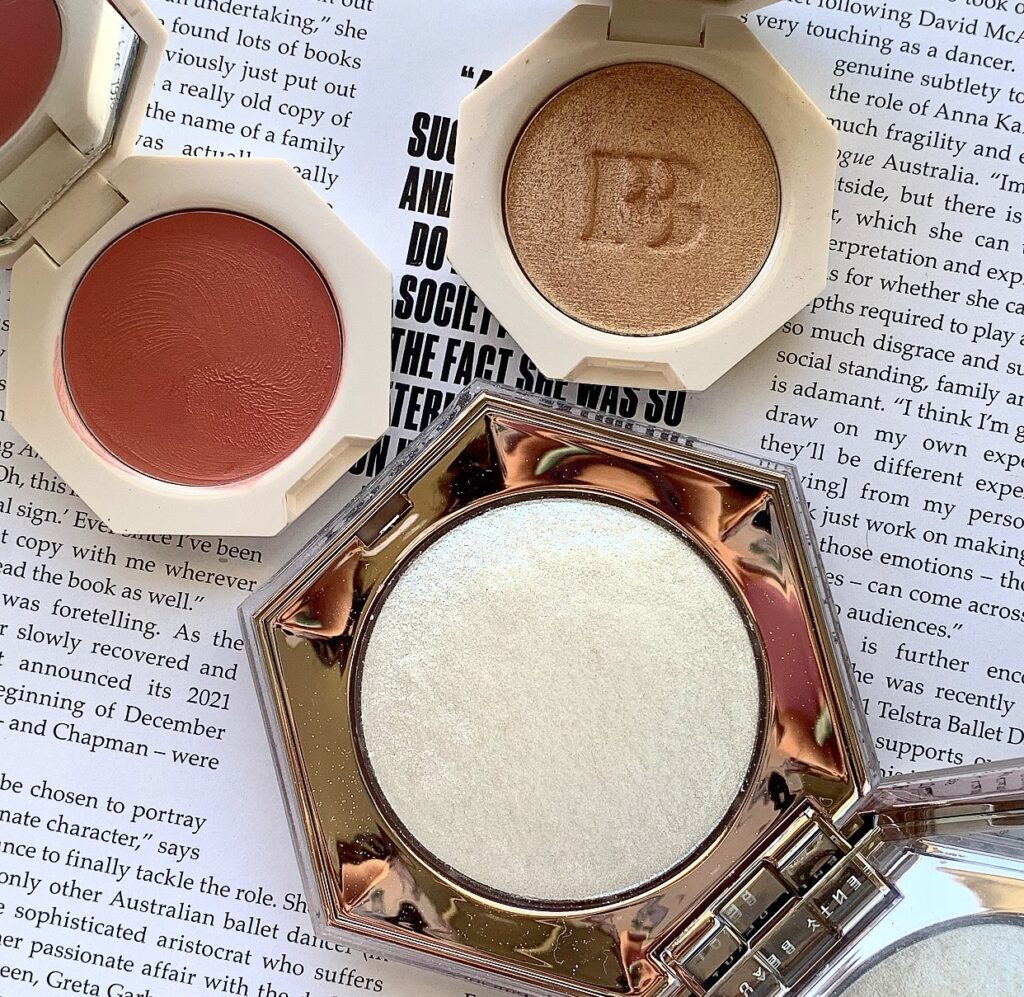 FENTY BEAUTY CHEEKS OUT FREESTYLE CREAM BLUSH – $33.00
These are basically foolproof to use! I use my finger to blend this out and it adds a beautiful vibrant pop of colour to my cheeks. These also work on the lips and eyes as well. I have the shade Petal Poppin.
FENTY BEAUTY KILLAWATT FREESTYLE HIGHLIGHTER DUO – $57.00
The highlighter duo's were part of Fenty's original launch. And I adored the idea behind them. One side was your more day to day subtle highlight. And the other had your more extreme glow. And while they were both gorgeous on their own, combining them gave this amazing effect to the skin. Now, I can't seem to find my duo, but I still have the mini of Hu$tla Baby. Which unfortunately, you can't buy anymore on it's own.
FENTY BEAUTY DIAMOND BOMB ALL OVER DIAMOND VEIL – $60.00
A more accurate product name has never been made. I don't use this one all that often (for obvious reasons). But when I feel the need to sparkle like a disco ball, this is the highlighter that I pull out.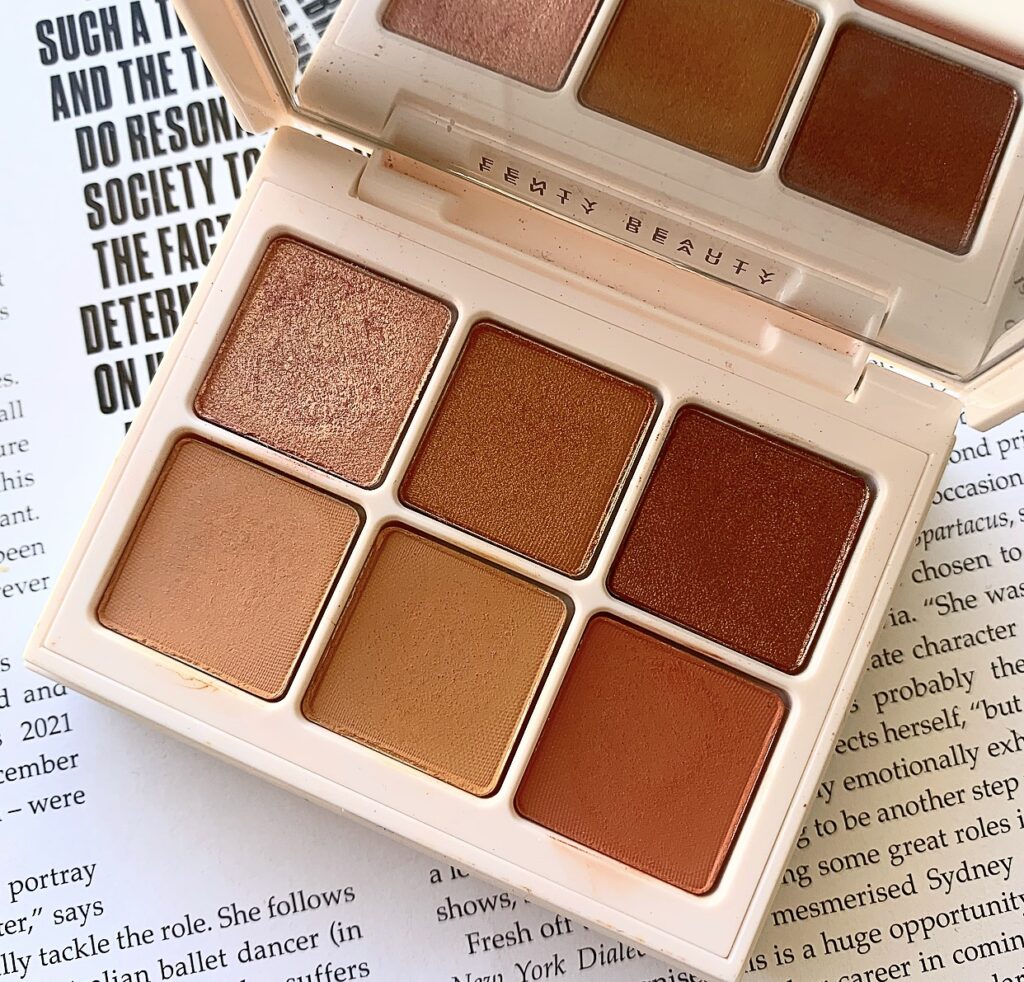 FENTY BEAUTY SNAP SHADOWS EYESHADOW PALETTE – $39.00
I feel like Fenty's eyeshadows get a bad rap. While they aren't the most pigmented shadows on the planet, they are still really easy to work with and they have a great wear time. And for people who prefer smaller palettes, they have fun, unique colour stories to choose from. The palette featured above is Peach.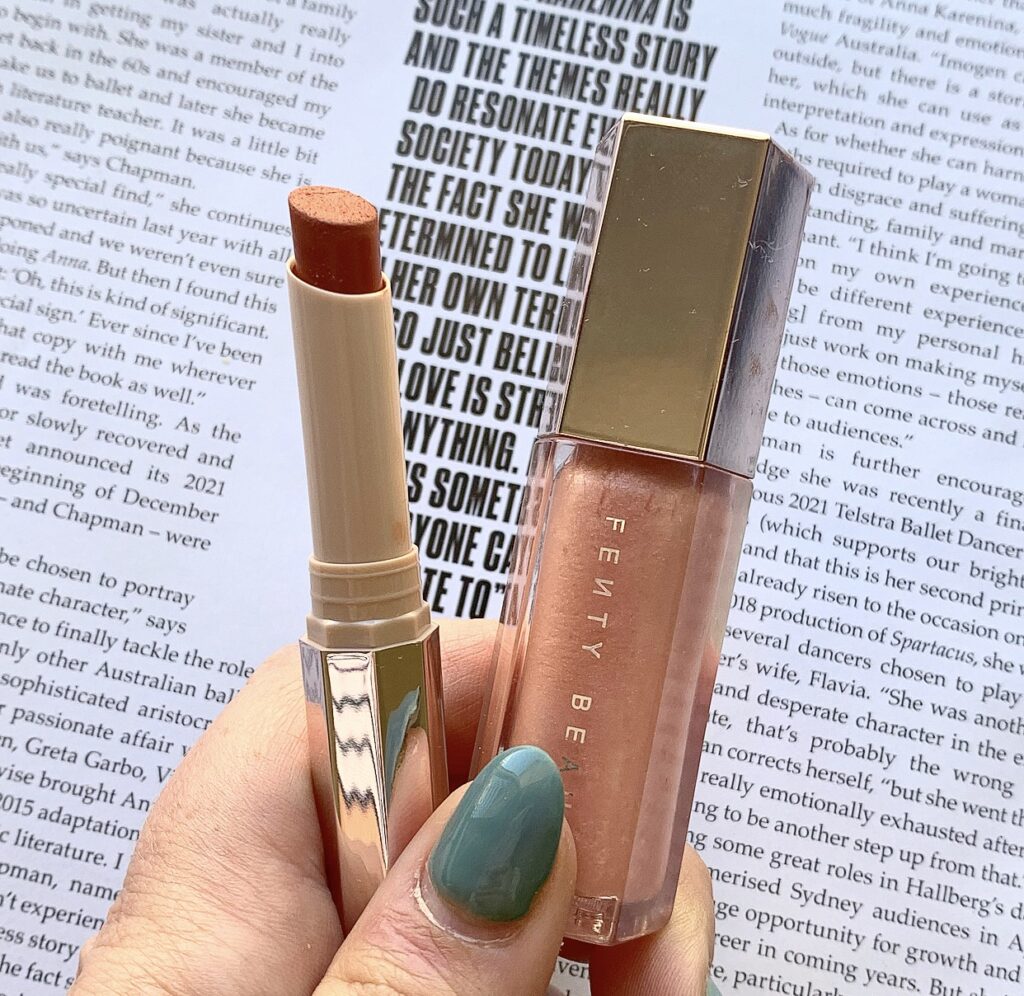 FENTY BEAUTY MATTEMOISELLE PLUSH MATTE LIPSTICK – $29.00
My god, these got slept on! The Mattemoiselle lipsticks are so punchy and pigmented. And once they are on, they don't budge! I've heard rumours that they are being discontinued and I really hope that that isn't true! I have the shade Freckle Fiesta.
FENTY BEAUTY GLOSS BOMB UNIVERSAL LIP LUMINISER – $32.00
Finally, you know it, you love it. Name me a gloss that is killing the game harder than the Fenty Gloss Bombs! So hydrating, so glossy. And a great range of shades to boot! I have the shade Sweet Mouth.
And those are my Fenty Faves! Let me know in the comments below what your favourites are from Fenty. And as always, let me know which brand you want to see get the One Brand Recommendations treatment next!
Cheers and love
Emily xo