Happy Tuesday everyone and welcome to the start of another new series here on Emmies's Beauty Life. It's a little something that I'm calling One Brand Recommendations! What's it all about? Well, it's in the title. The idea is that I go through my favourite brands and I give you my ten favourite products from their line. Sort of like what my Spotlight On Series started off as. And for my first entry, I'm going through my faves from Huda Beauty!
My love for Huda Beauty is well documented on Emmie's Beauty Life at this point. I've reviewed a few of her palettes on here and multiple products from her line have made it into monthly and yearly favourites. As well as that, Huda Beauty is by far the high end brand that I've tried the most from. I like to think that I'm pretty well versed in her range. Unsurprisingly, that meant that this list was hard to narrow down to 10 products (her palettes alone could have made half of the list). But I have my list and I'm pretty chuffed by it. So, if you want to see what I recommend fro Huda Beauty, just keep reading!
*Em's Note* While some of the products featured are the mini's, all of the prices listed are for the full sized products.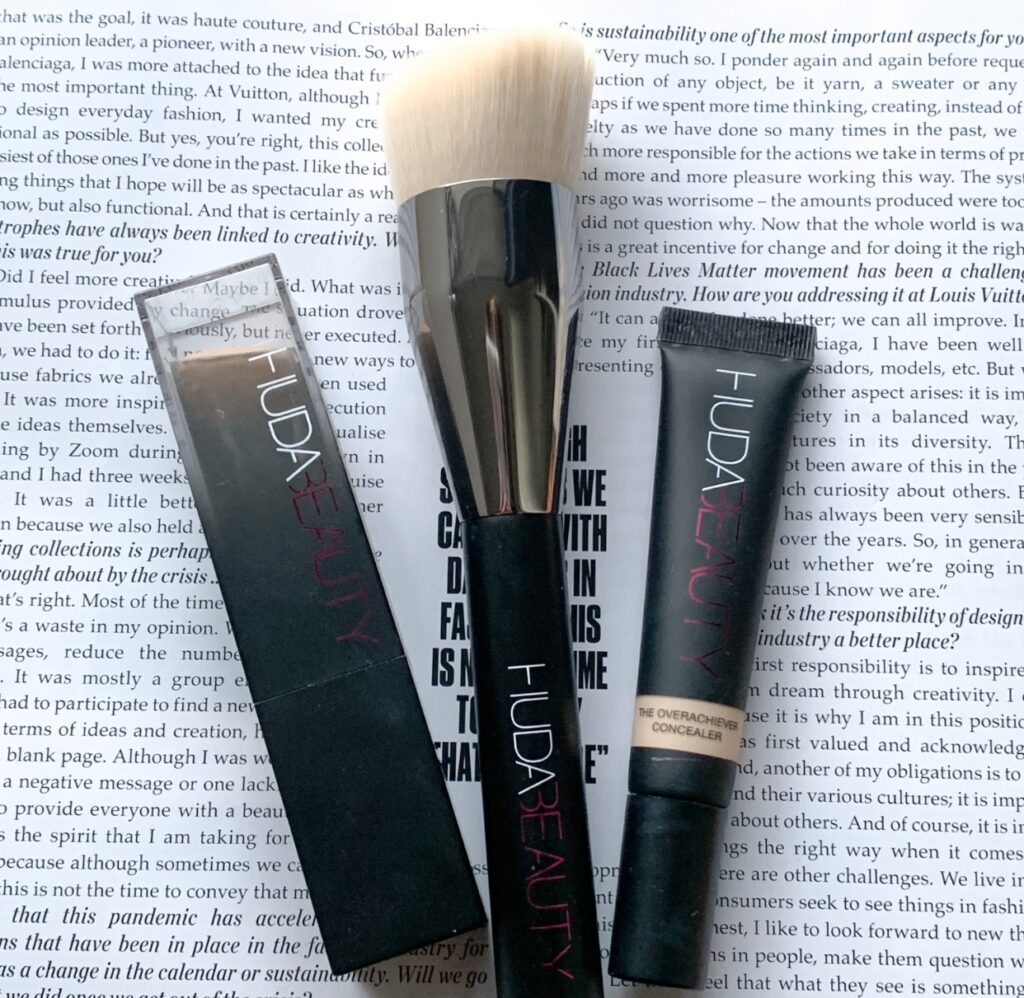 HUDA BEAUTY #FAUXFILTER SKIN FINISH FOUNDATION STICK – $57.00
I have a full review of this on the blog (which you can find here). But a quick refresher. Great lasting power, great coverage, good shade range (I wear 210B Chai). I still wear this between foundation reviews. A good all round foundation.
HUDA BEAUTY BUFF & BLEND FACE BRUSH – $35.00
I don't know why, but I used to have a snobbish attitude towards makeup brands making their own brushes. That opinion got obliterated by the Buff & Blend Face Brush. This is my current favourite foundation brush. The bristles are so soft, but so densely packed in. Meaning that I can easily buff my foundation in without it looking streaky. I also like that it's cut on an angle too because it makes it easier to reach into the contours of my face.
HUDA BEAUTY THE OVERACHIEVER CONCEALER – $40.00
My goodness, what an underrated concealer. I've been playing with this for a while and I hear no one talk about it. The consistency is not too thick, not too fluid. It's so easy to blend out. And for me anyway, I get little to no creasing with it whatsoever! If I had one bone to pick with it, it would be that I wish it wasn't as scented as it is. I wouldn't be shocked if this concealer got reformulated like the Luminous Matte Foundation did sometime in the future.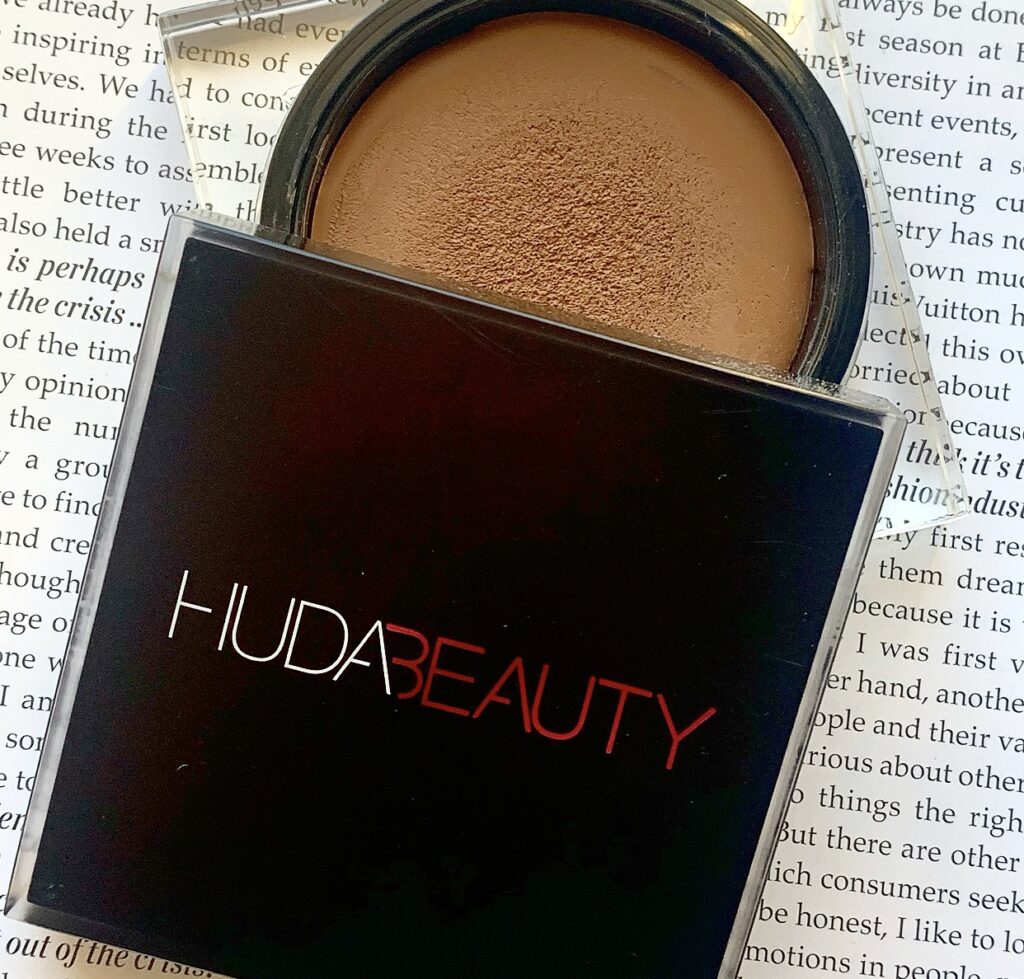 HUDA BEAUTY TANTOUR – $37.00
The Tantour I went into with some trepidation. I had heard mixed reviews before picking it up, but I still wanted to try it out for myself. Having used it for a few months now, I have truly grown to love it. This is definitely a cream contour with somewhat of a learning curve. A little goes a long way and it's best to start small and add if you need it. Thankfully, it blends out pretty easily and it does last on the skin all day without disrupting the makeup underneath (I wear it on top of foundation but under powder)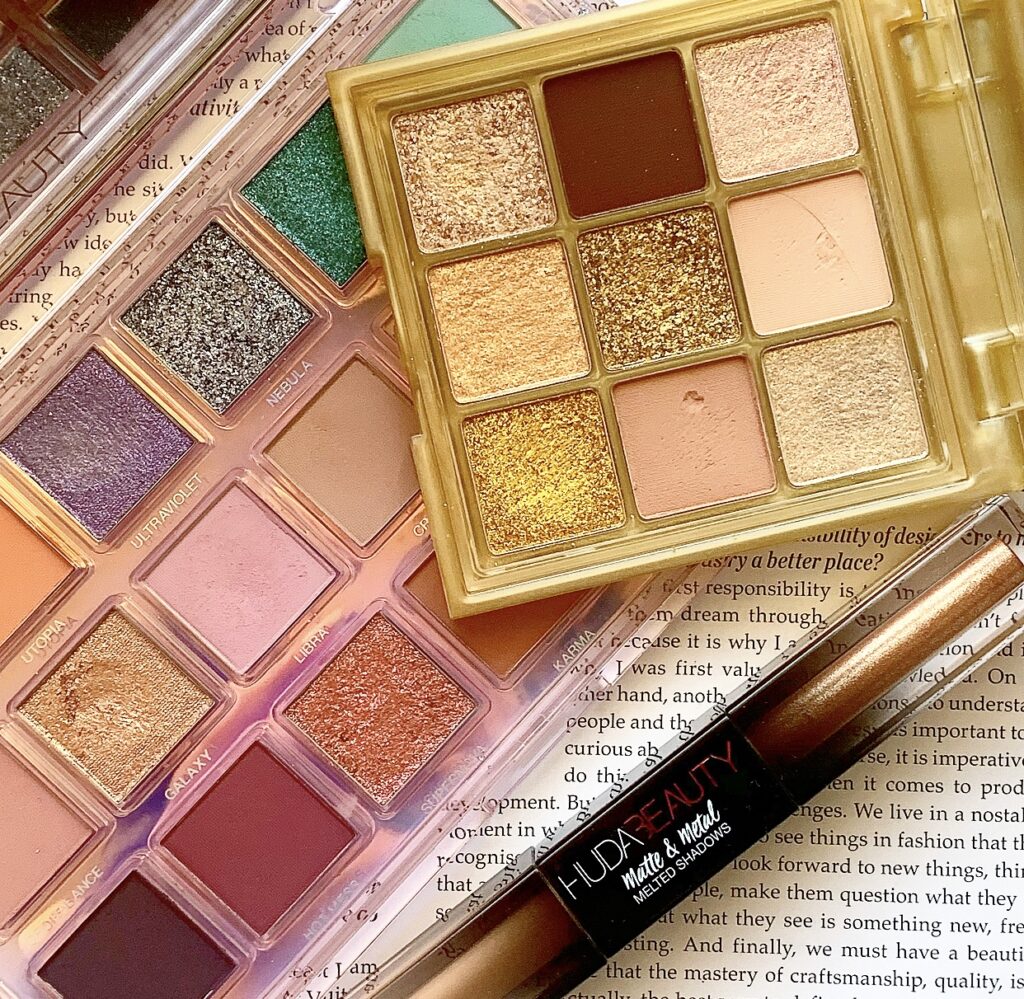 HUDA BEAUTY MERCURY RETROGRADE EYESHADOW PALETTE – $98.00
Mentioned this in my Best of the Best Eyeshadow palettes, but the Mercury Retrograde is still my favourite 'colourful' eyeshadow palette and by far, my favourite of her 18 pan palettes. It has the fun, soft pastels that I love, but enough wearable colours to make it a well rounded palette. She's pricey, but worth it.
HUDA BEAUTY GOLD OBSESSIONS PALETTE – $47.00
The Medium Nude Obsessions palette will always have a special place in my heart. And I nearly put it on this list. But considering how often I've been using the Gold Palette as of late, I figured that it deserved the mention more. This palette is incredible. I love that all of the shimmers and metallics are slightly different in texture. It creates a unique look on the eyes. And the matte shades compliment them so well. This palette is still a Cult Beauty/Huda Beauty exclusive and I'm pretty sure it's limited edition. So, this palette is a run, don't walk!
HUDA BEAUTY MATTE & METAL MELTED SHADOWS – $35.00
I love a good cream eyeshadow. But I could never get the hang of liquids before I tried the Melted Shadows earlier this year. They are deceptively easy to use because unlike a lot of the liquid shadows I've tried, you actually have an opportunity to blend them out before they fully set down. And they layer easily without chunking up on the eye. The metallic side is something special. It comes with a brush tip, which allows me to be very precise with my placement. And like the Tantour, once they are on, they don't budge. I absolutely want more of these to play with!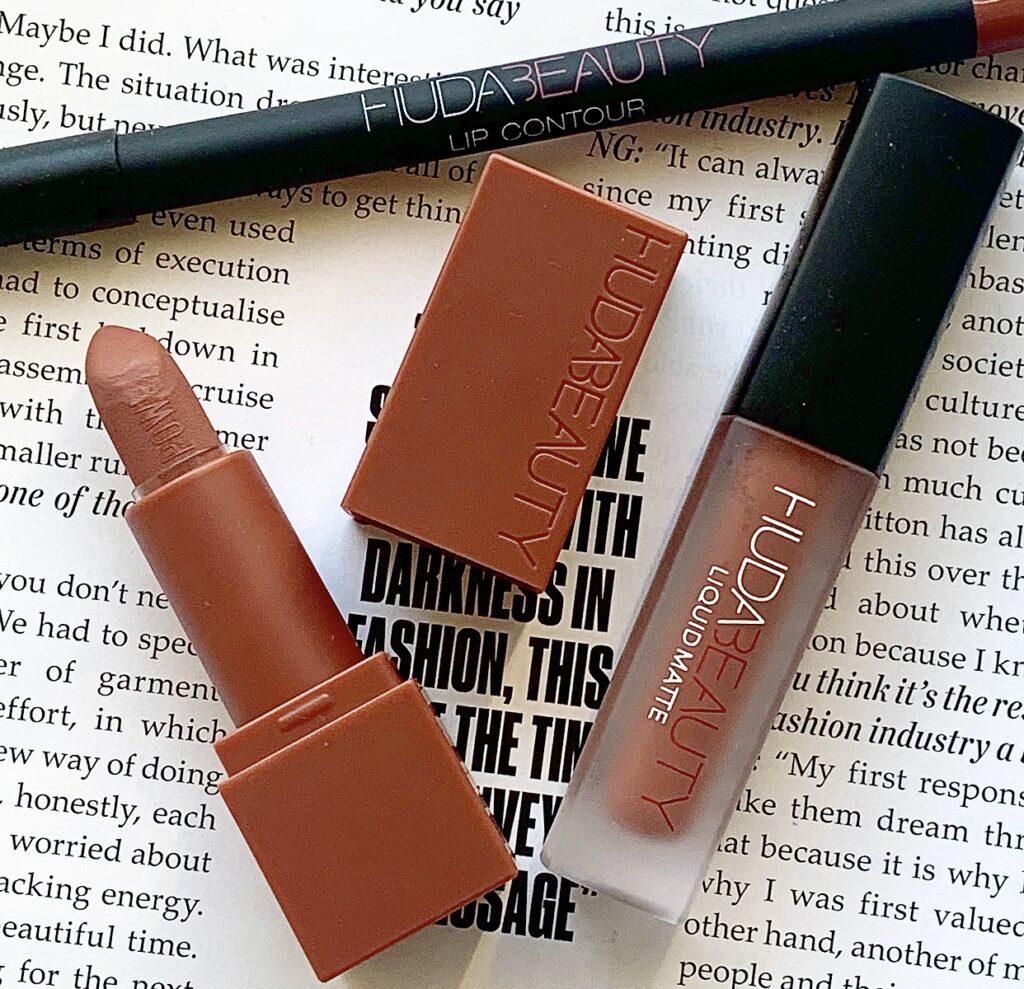 HUDA BEAUTY LIP CONTOUR MATTE PENCIL – $30.00
The Lip Contour is the one product from Huda Beauty that I'm genuinely surprised that I like as much as I do. They are some of the smoothest, creamiest lip liners out there and have impressive staying power. I wore one over the weekend and it lasted through dinner and a movie or two. I know that its expensive for a lip liner, but they are very good and I do have my eye on the reformulated liners as well.
HUDA BEAUTY POWER BULLET MATTE LIPSTICK – $35.00
When I heard that these were matte, I was initially put off because my experience with matte lipsticks haven't been great And once again, I was proven wrong. The formula these are most comparable to would be the Powder Kiss lipsticks from MAC. The Power Bullet Lipsticks are super soft and cushioning on the lips, without that drying feeling that some matte lipsticks can have. And while they aren't the most budge proof, they do have pretty decent staying power.
HUDA BEAUTY LIQUID MATTE LIPSTICK – $32.00
If you want staying power however, these are where it's at! It's almost ironic that I'm mentioning the Liquid Matte Lipsticks last because back before I got into the eyeshadows, the Liquid Lipsticks were my favourite product from Huda and I had quite a few shades. The formula is so thin and liquidy, but once it had set down, it isn't going anywhere! They last for ages on the lips without feeling drying or crunchy. I would recommend buying the mini's of these if you want more than one though.
And those are my picks from Huda Beauty! Like I said, it was hard to narrow it down to 10 products. But if you're a newbie to the brand, these are definitely my starting off points. And because I love spreading the Huda joy, stay tuned for Friday where my Huda mascara review will be going live. Have you tried anything from Huda Beauty? Let me know your faves below.
Cheers and love
Emily xo
P.S. If you made it this far, I'm 32 today! Happy Birthday to me!