Happy Friday everyone! I'm back again with another One Brand Recommendations. And because the first one I did was more high end, I figured for part two, I would venture into the drugstore and share my top picks from one of my absolute favourite brands, Maybelline!
Now, I actually did a Spotlight On Maybelline a few years back. And I haven't looked at that post since I did it. So, I'm very curious to see how many of my original picks have made the cut this time around. But the 10 products featured here are my ride or die, absolute top shelf favourites from Maybelline. Some of these I have purchased multiple times throughout the years and I utterly adore them. So, if you want to know what I rate from Maybelline, just keep reading!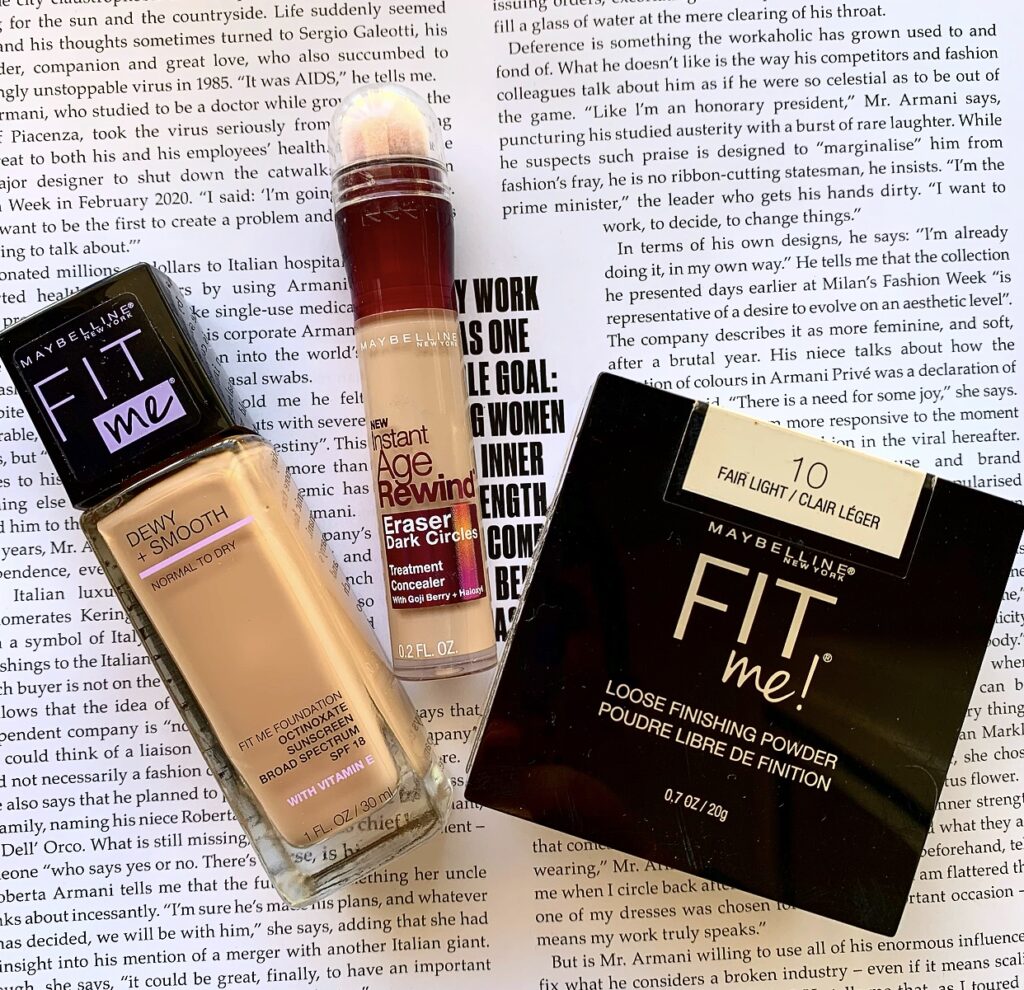 MAYBELLINE FIT ME DEW + SMOOTH FOUNDATION – $21.95
Drugstore foundations come and go, but Fit Me is eternal! Seriously, I remember when this foundation launched in Australia back in 2012 and I've been a fan ever since. I've been through more bottles of the Matte + Poreless than I can count. But a few years ago, I made the switch to the Dewy + Smooth version and it is just as amazing. The price is great, it wears so well on the skin, and with forty shades, there is something for everyone!
MAYBELLINE INSTANT AGE REWIND CONCEALER – $19.95
Bet you thought I was going to say Fit Me for the concealer. As much as I enjoy that one, the Age Rewind is a classic for a reason. The formula is so thin, and yet, so pigmented. And it's a dream to blend out under the eye. This is another one that I have bought multiple times over the years
MAYBELLINE FIT ME LOOSE FINISHING POWDER – $19.95
Does anyone remember when this powder was the new hotness? Because it was literally all over my Instagram feed back in 2018-2019. The good news is that it is worth all of that praise. The Fit Me Powder is super finely milled and works all over the face. I do wish that they had shades for deeper skin tones. Or even a truly translucent shade that could be used by everyone. But it's still a fab powder in it's own right.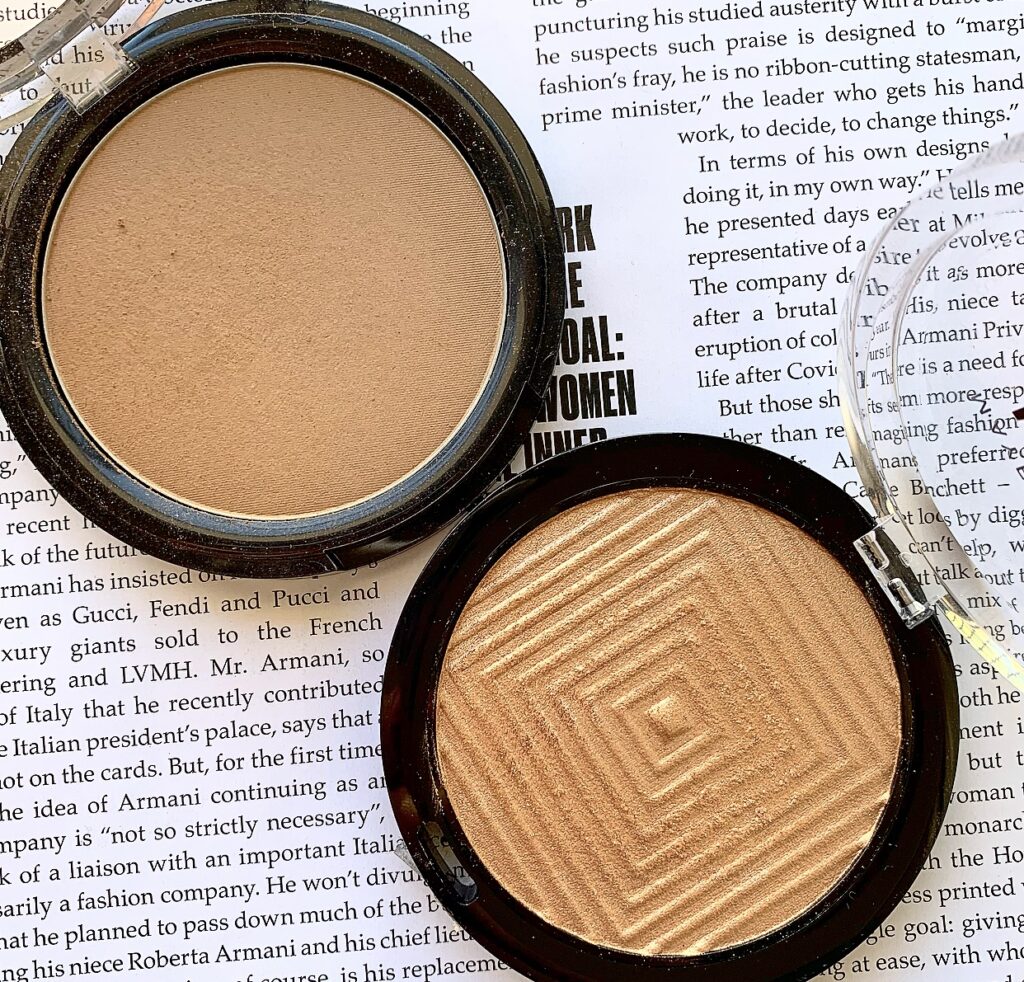 MAYBELLINE FACE STUDIO CITY COLOUR BRONZE POWDER – $16.95
Maybelline's bronzers tend to be hit or miss for me. But the City Colour Bronzer range is by far their best. The formula is so easy to pick up with a brush. And it blends out seamlessly on my skin. Best of all, it comes in multiple shades and undertones. Which is a rarity in the drugstore world.
MAYBELLINE MASTER CHROME METALLIC HIGHLIGHTER – $19.95
No, wait. Remember when this was the new hotness? Three years since it's launch, the Chrome Metallic Highlighter is not only Maybelline's best highlighter. It's one of the best drugstore highlighters period! This melts into the skin and gives such an intense glow. I also love it on the eyes as a quick gold eyeshadow look.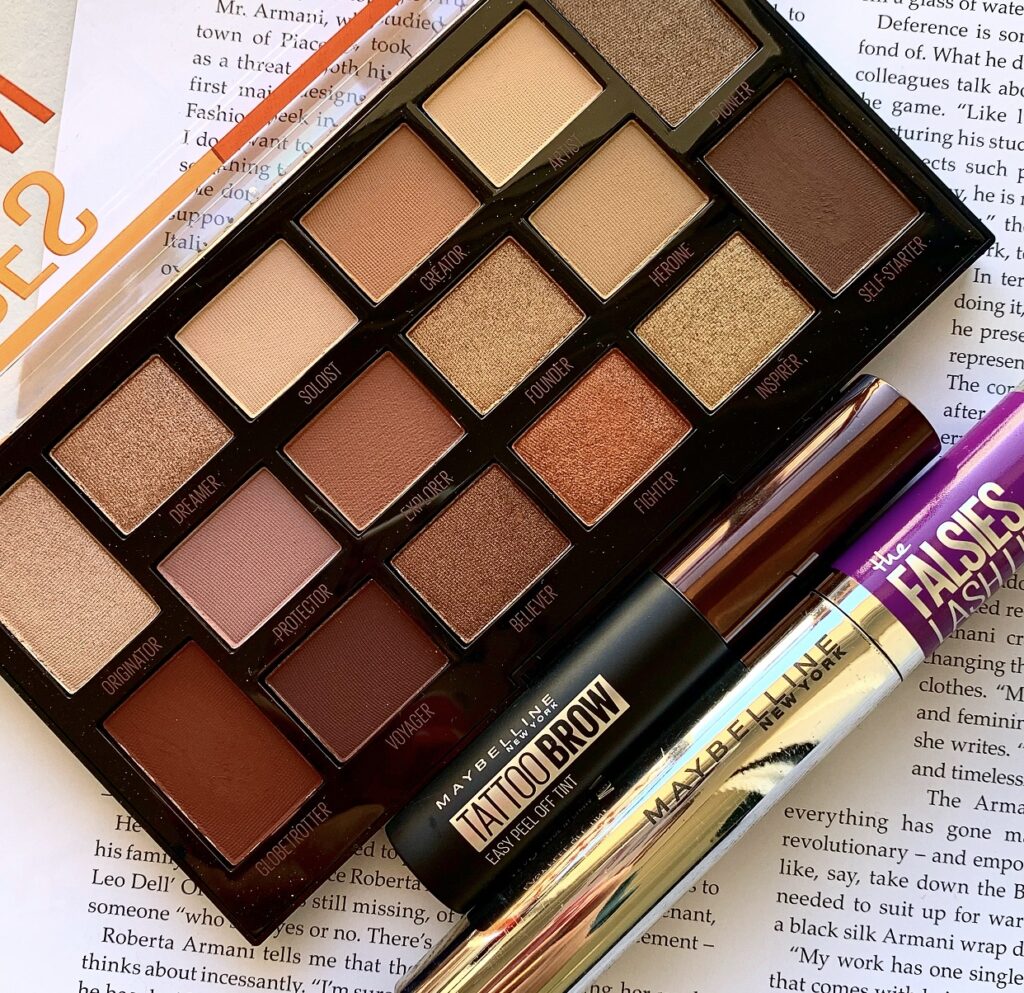 MAYBELLINE NUDES OF NEW YORK EYESHADOW PALETTE – $34.95
Maybelline's eyeshadow palettes have gotten a bad wrap over the years. And it wasn't necessarily undeserved. But if they keep bringing out palettes like the Nudes of New York, they might turn that opinion around. This is easily their best one. The mattes are soft and buildable and the shimmers are buttery smooth. If you haven't tried this one, you absolutely should (though maybe wait for a sale).
MAYBELLINE TATTOO BROW 3 DAY EYEBROW GEL TINT – $24.95
This has been one of my more lowkey favourites over the years. As someone who is blessed with pretty thick brows already, I don't tend to do a lot with them. But when they need a quick spruce up, I paint on the gel, leave it for 20 or so minutes and then peel to reveal tinted, instantly filled brows.
MAYBELLINE THE FALSIES LASH LIFT MASCARA – $24.95
Fuck it, you all already know. Best mascara I've ever tried.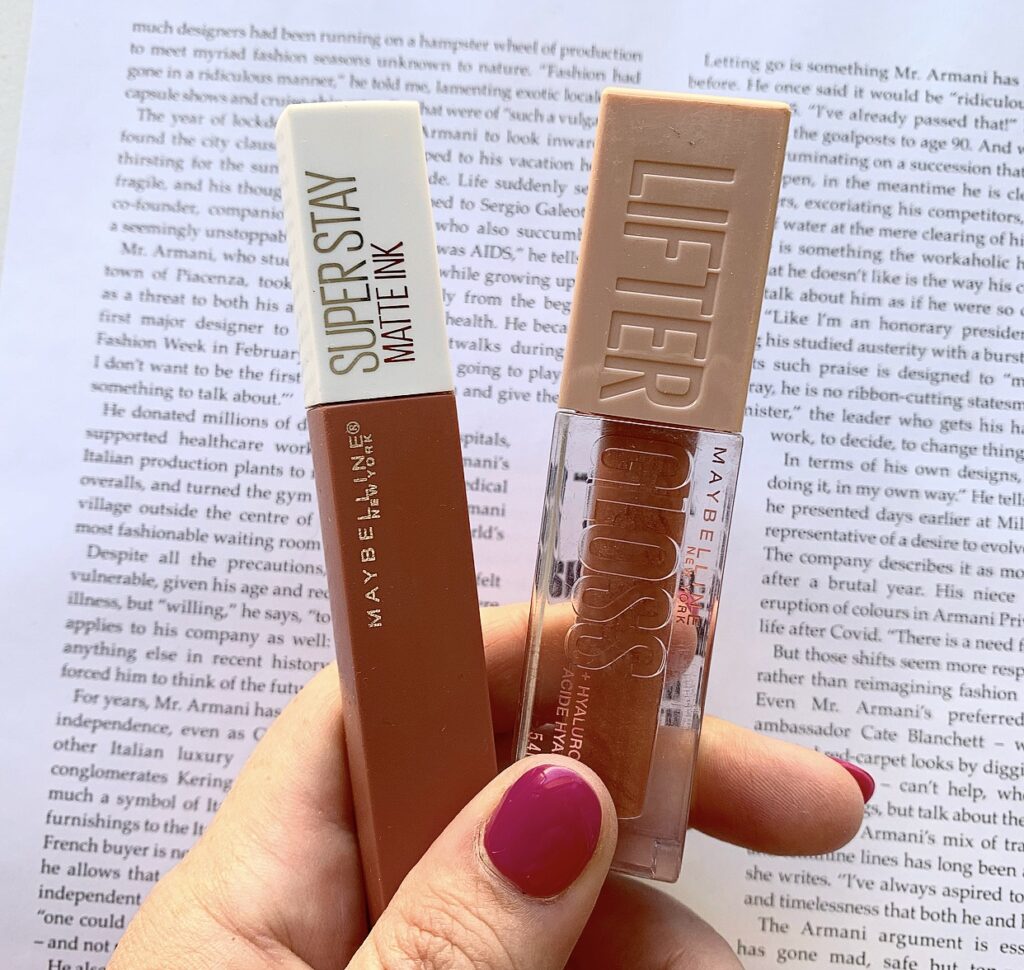 MAYBELLINE SUPER STAY MATTE INK LIQUID LIPSTICK – $21.95
I know that the Matte Ink's are a decisive product. But I adore them! They come in a huge range of colours now (seriously, I think it's over 30 shades). And once they are on the lips, they stay there.
MAYBELLINE LIFTER GLOSS – $18.95
Finally, my newest love. This is one that I've talked to death on here, but I can't help it! The Lifter Glosses really are that good. They are so comfortable and soothing on the lips and they add the right amount of juiciness to any lip look. I hope they bring out more shades of these in the future!
And those are my top picks from Maybelline! This was a hard list to narrow down to 10 (the mascaras alone could have made up three spots). And there are many more products that I also love. But these are my starting off points for any new makeup junkies that might be reading. Let me know what your Maybelline faves are in the comments below. And also let me know which brand I should give the One Brand Recommendation's treatment to next!
Cheers and love
Emily xo