It's been a while since I did a one brand Spotlight On. So, I figured that it was high time that I shined the spotlight on one of my favourite Australian brands, Australis!
Australis is probably one of the most recognisable Australian drugstore brands out there. And while I've always been a fan, over the last year or so, I have really noticed them upping their game in terms of quality. I now have so many favourites from them (some are even at Holy Grail status). And that's that I'll be talking about today. So, if you want to know my Australis picks, just keep reading!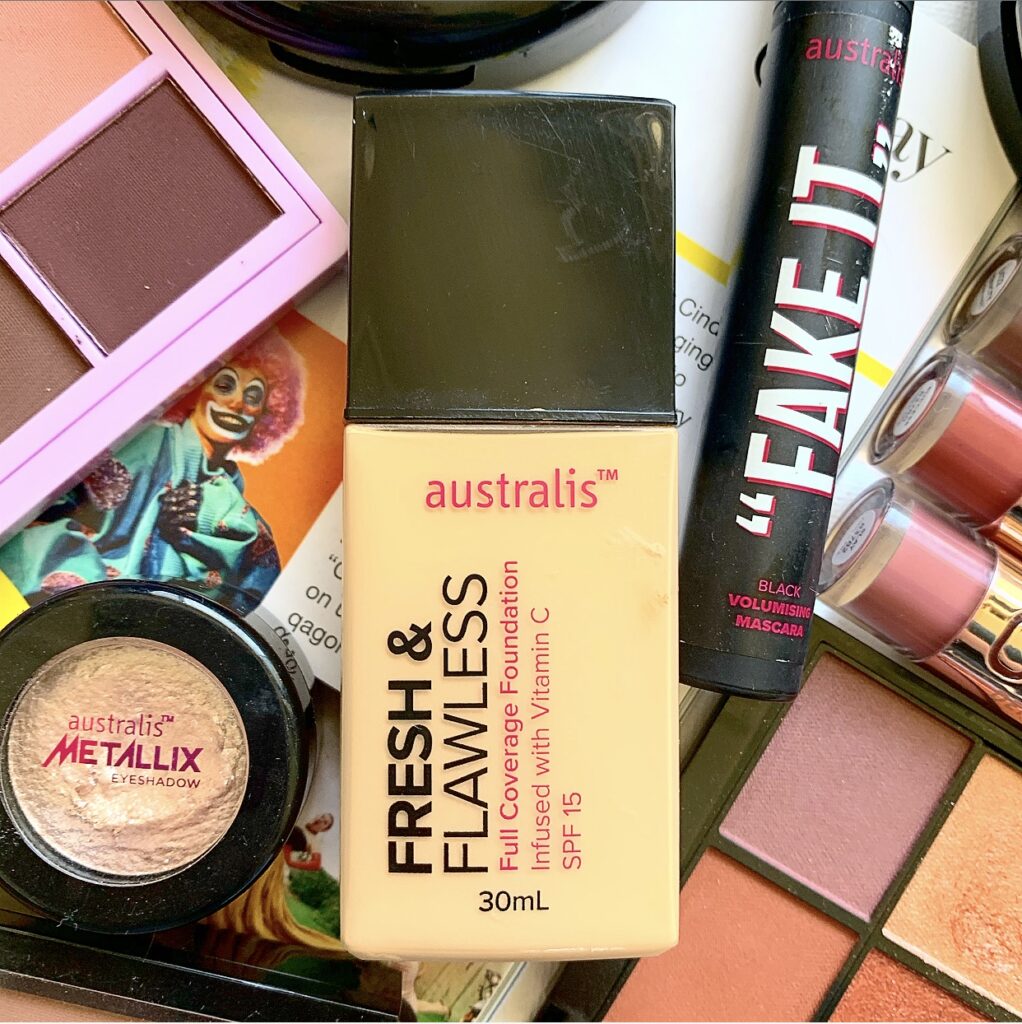 AUSTRALIS FRESH AND FLAWLESS FOUNDATION – $19.95
Not gonna lie, I'm tempted to just link my review for this and call it a day. Because I feel like I've talked this foundation to death and your eyes are just rolling at my inclusion of it. But I still love it dearly!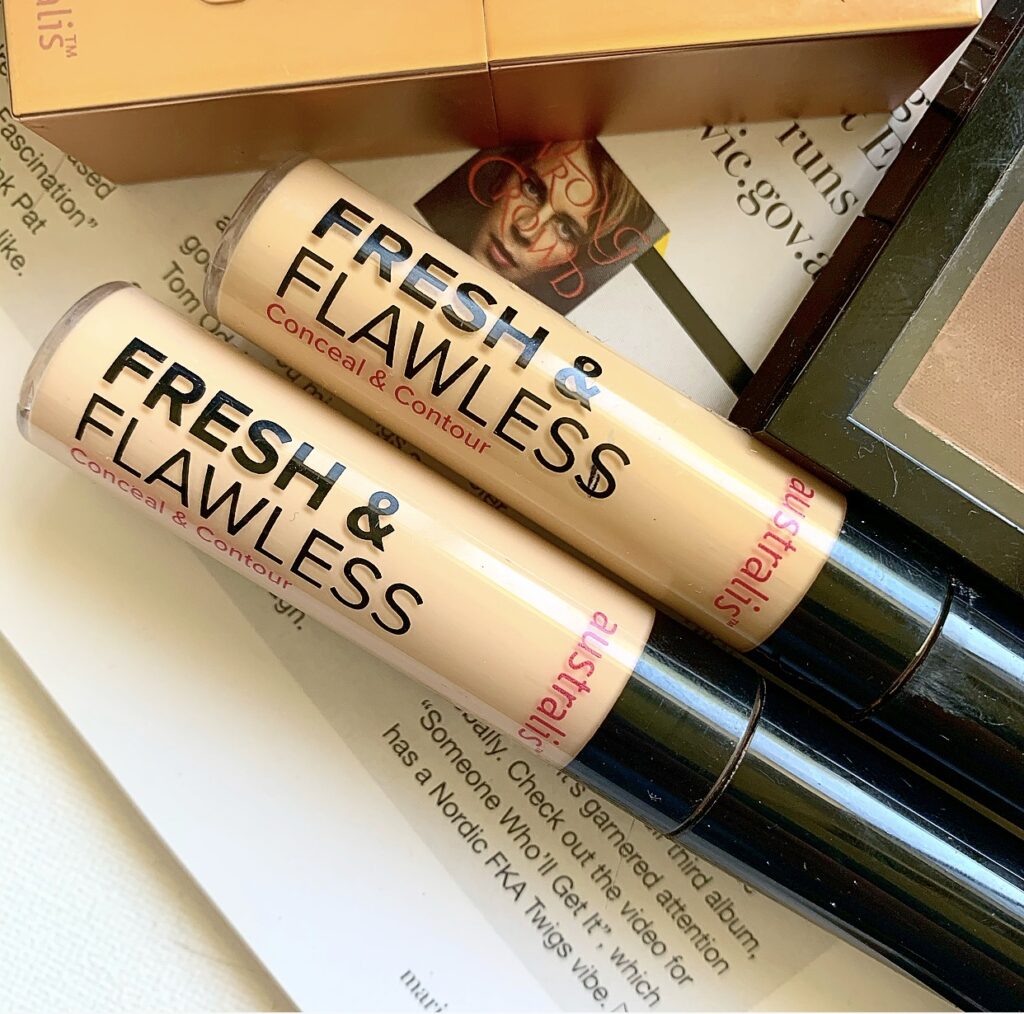 AUSTRALIS FRESH AND FLAWLESS CONCEALER – $13.95
Now, even though I fell in love with the foundation instantly, it took me a minute to get on board with the concealer. But after a little experimentation (and purchasing a lighter shade), I love it! It's a thinner consistency like the foundation, but the coverage is phenomenal.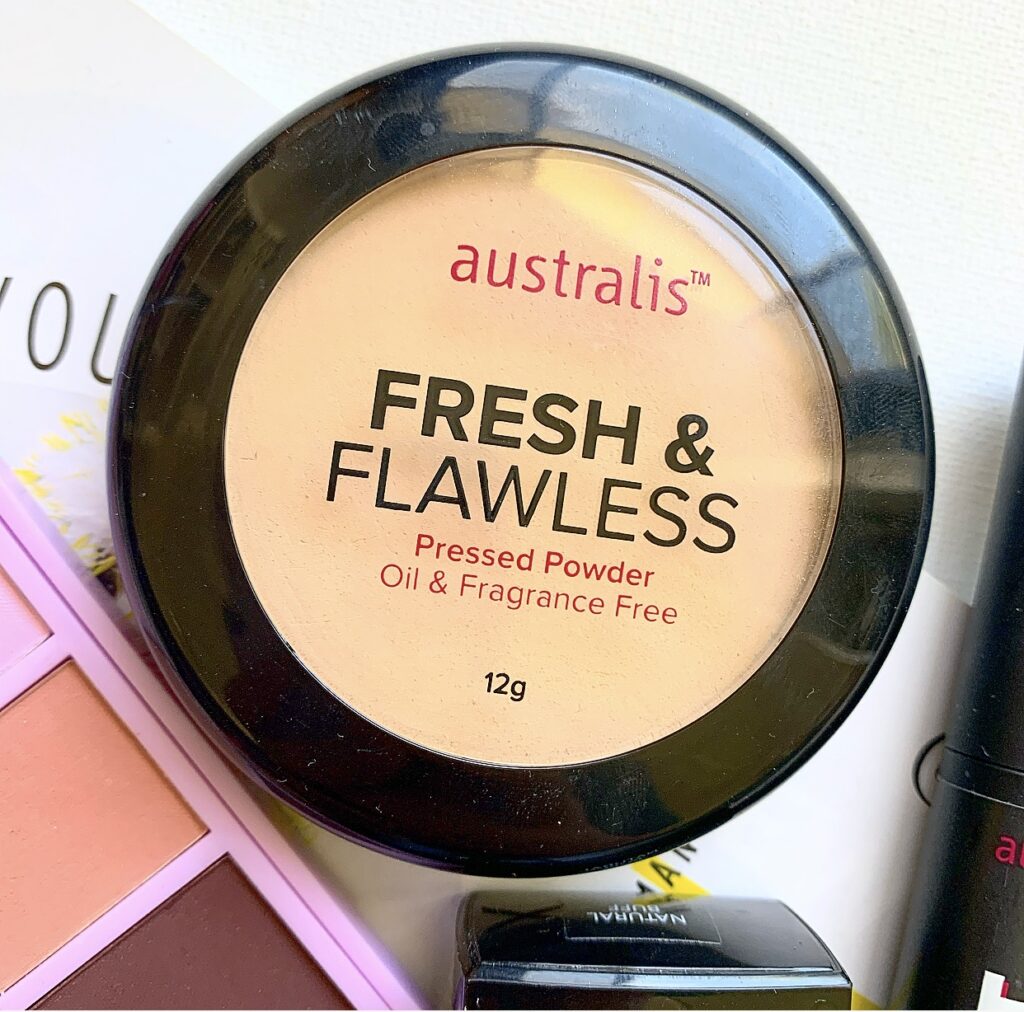 AUSTRALIS FRESH AND FLAWLESS POWDER – $15.95
The original and the best! Every Aussie beauty lover has had this in their makeup collection for sure. And there is a reason why. If you love a pressed powder with some coverage, you need this in your life. It does an excellent job at setting down your foundation and it's also great for when you need to retouch.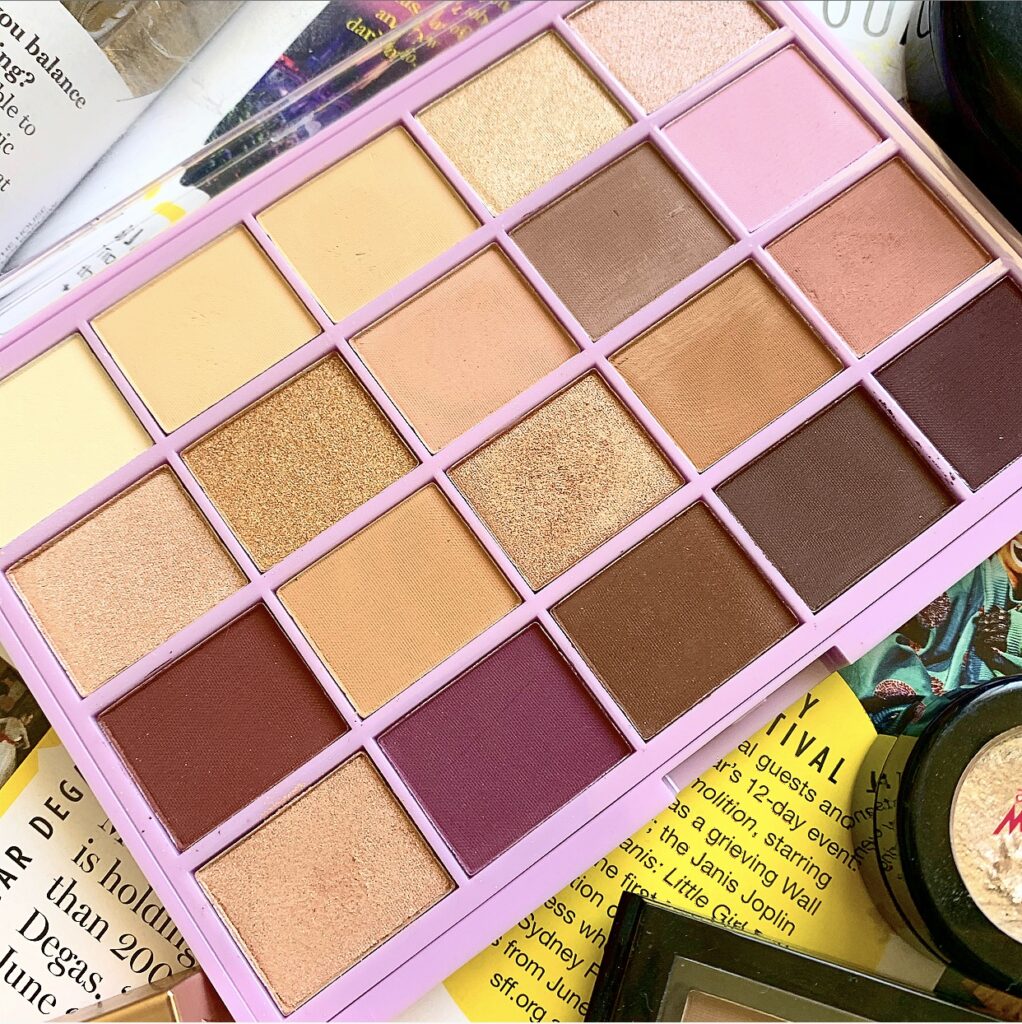 AUSTRALIS GLAMOUR EYESHADOW PALETTE – $25.95
I've tried nearly all of the new Australis eyeshadow palettes. And while I can happily vouch for all of them, the Glamour palette is easily my favourite. It has a great range of neutral tones. Plus a couple of purple shades for a pop of something fun and colourful. Making it very beginner friendly. But if you spot a palette that catches your eye, they are all pretty great.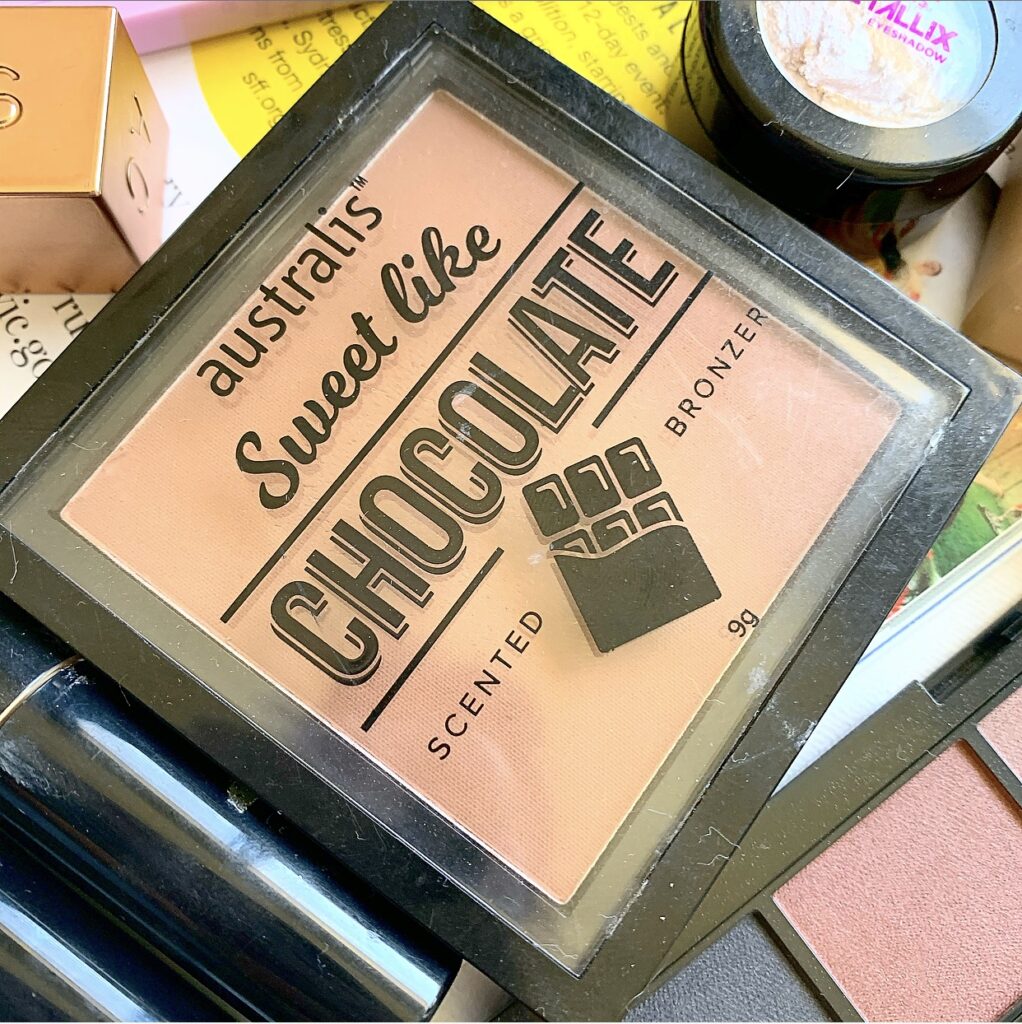 AUSTRALIS SWEET LIKE CHOCOLATE SCENTED BRONZER – $15.95
Rosy toned bronzers are my weakness during the cooler months. So I'll be pulling this bad boy our very soon. The formula is so smooth and it blends out beautifully. Best of all, it smells like chocolate! Which is never a bad thing.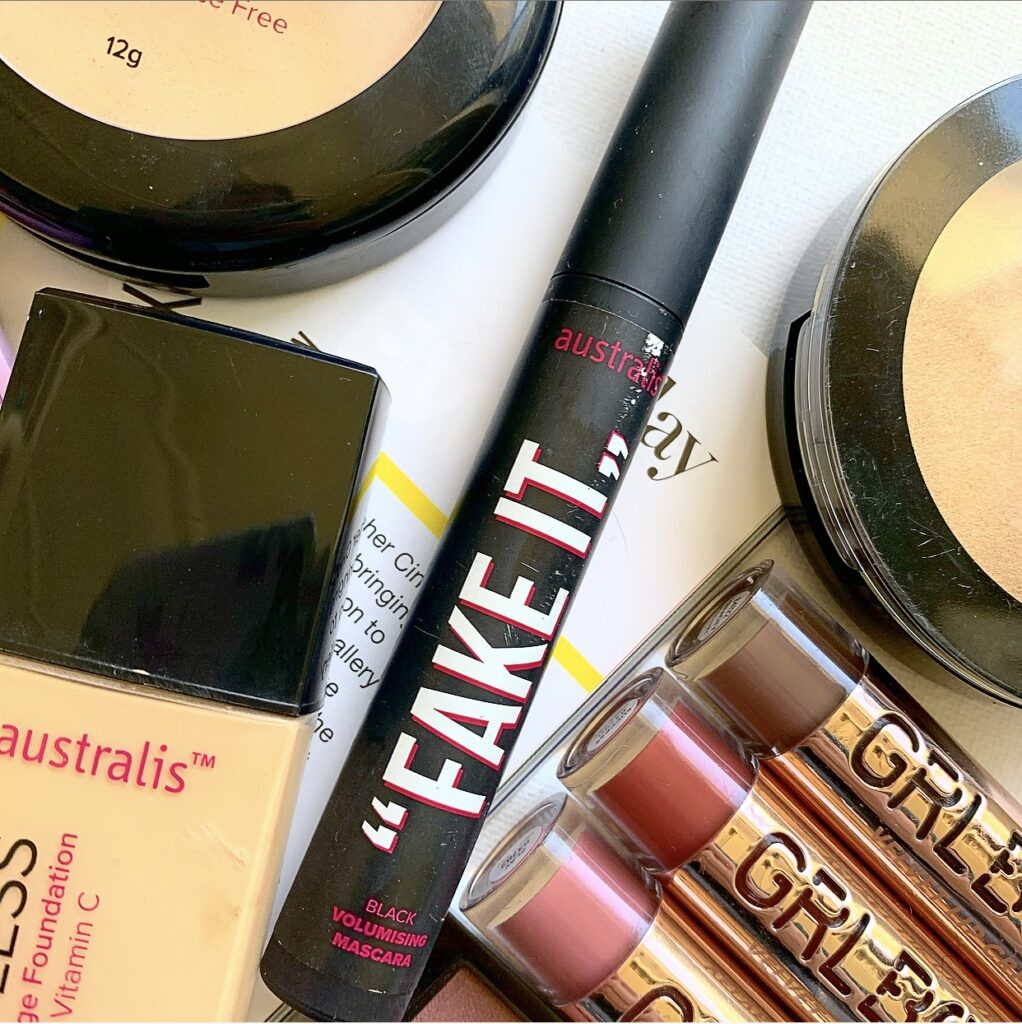 AUSTRALIS FAKE IT VOLUMISING MASCARA – $17.95
I did a review of this mascara a while now (which I'll link here). And I continued to use this well after that point. While I stand by some parts of my initial review, I really grew to love this mascara by the end of it. The wear time is so great and it doesn't smudge or flake. I just wish the wand was a little shorter.
AUSTRALIS GRLBOSS VELVET MATTE LIP CREAM – $14.95
Another Holy Grail favourite of mine. These are some of the most pigmented, comfortable liquid lipsticks that I've ever used. They start off almost like a pigmented gloss, but after a while, they settle down to a matte finish. And the best part? The shade range is off the chain! With 50 shades available.
AUSTRALIS GRLBOSS MATTE LIPSTICK – $14.95
Fun fact about me. I'm an easy lady to please. So even though these are great lipsticks with amazing pigmentation. I'm a little embarrassed to admit that my favourite thing about them is the magnetic closure. But in all honesty, more lipsticks should have magnetic closures so we aren't constantly losing out lipstick lids. Rant over. These lipsticks are great!
And those are my Australis faves! Spot anything that you love as well? And are there any favourites that I haven't mentioned? Let me know in the comments below.
Cheers and love
Emmie xo