Summer is well and truly over here in Australia. But if you're anything like me, this is the time of year that our skin cracks up the most! Fortunately, I have a pretty solid rotation of masks in my skincare arsenal that are keeping my skin looking fresh, glowy and spot free! And so, I'm shining a spotlight on my current skincare faves. So, if you want to know what I've been loving, just keep reading!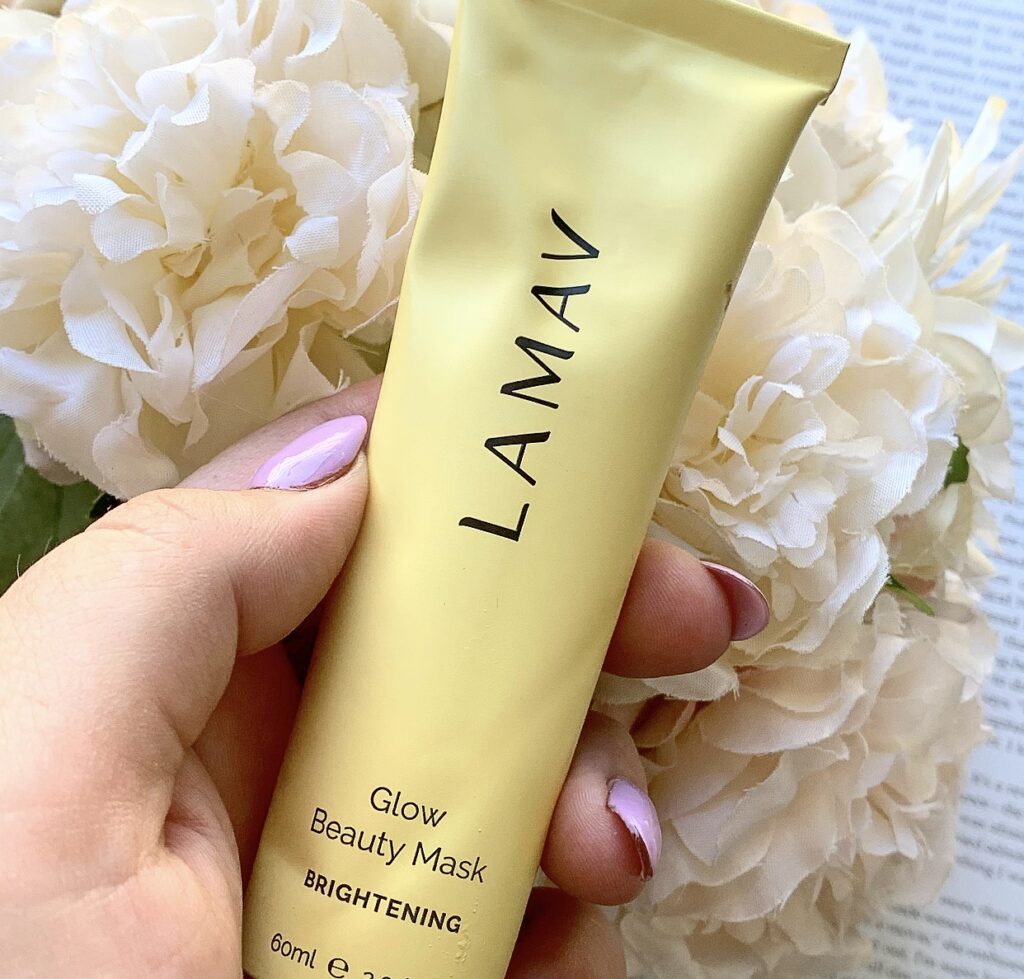 LAMAV ORGANICS GLOW BEAUTY MASK – $59.00*
KEY INGREDIENTS – Turmeric, Kakadu Plum
My most recent addition, the Glow Beauty Mask from LaMav Organics is one of the star new products from their recent revamp. I was fortunate enough to be invited to a Zoom session with LaMav's founder, Dr Tarj Mavi. Where I got to learn more about the brand. She mentioned that it was a common tradition in certain parts of India that the night before a wedding, the bride was given a Turmeric mask to use on her skin. So the next morning, their skin was instantly brightened and more radiant for her wedding day. And she wanted to continue that tradition with this mask.
I use this mask 1-2 times a week. Mostly in the evening but sometimes in the morning when my skin is looking blah and I have time. And when I tell you I notice a difference every time I use it, I mean it! My complexion is noticeably brighter and smoother. This mask is going to be perfect for the winter months!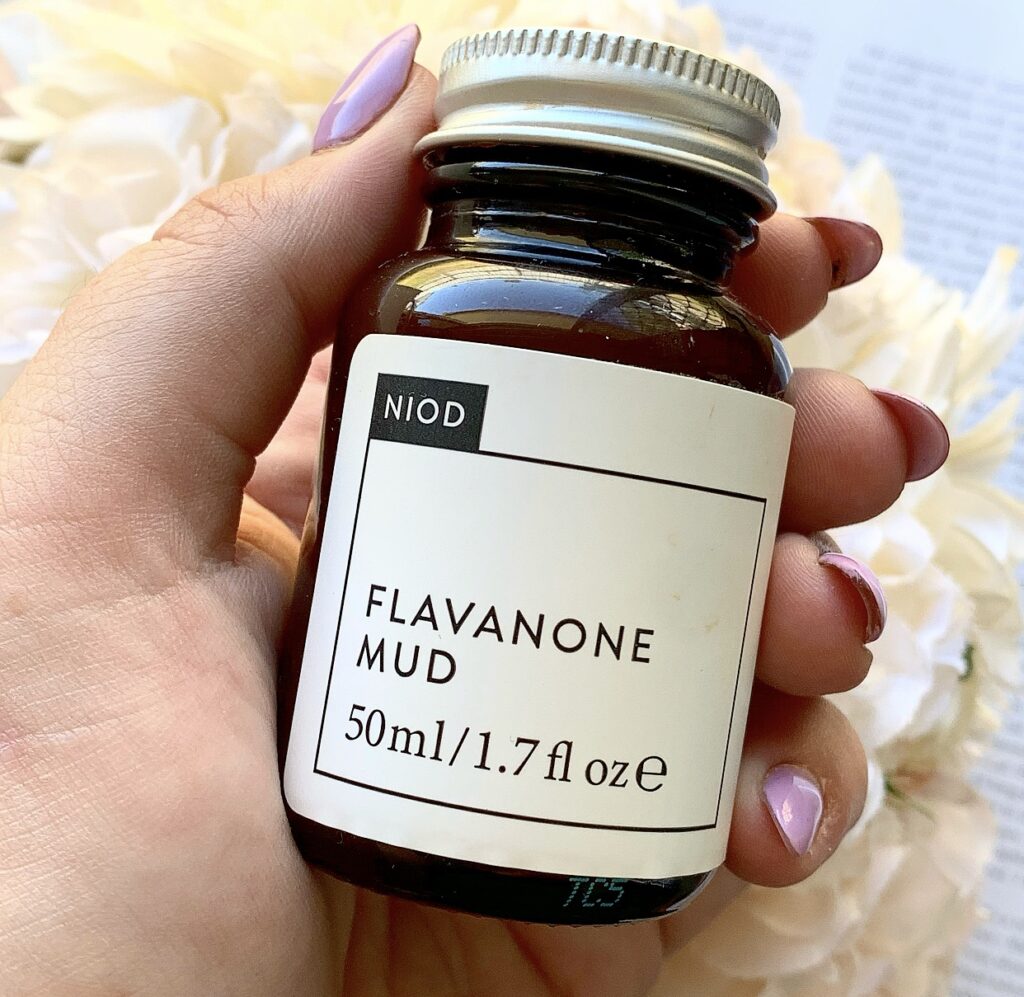 NIOD FLAVANODNE MUD – $59.00
KEY INGREDIENTS – Bisabobol, Kaolin, Montmorillonite, Flavanone
Oh boy! Where do I even begin with this one? The Flavanone mask is the workhorse of my skincare routine. And by far, my favourite mask of all time (yep, it's replaced Sand & Sky!). This mask works on three different levels. Purifying (drawing oils and surface level pollutants from the skin), Protective (shielding the skin from said pollutants) and Responsive (actively detoxifies and heals existing damage to the skin).
I only do this mask once a week, painting it into my skin with a brush and only leaving it for 10 minutes. Because this mask has such a quick dry down, the actives have time to actually do their thing before you have to rinse it off. And when it's time to rinse off, be ready for the tingle! I strongly advise that when you use this mask, just skip straight to moisturiser because the tingle is intense!
The beauty of this mask however is that it continues to work in the days after you use it. I do it on a Sunday night, and by Tuesday, my skin is looking noticeably clearer. I also adore this as a spot treatment because it does draw pimples to the surface, making them easier to treat. Like I said, this has been a game changer for my skincare routine and I strongly recommend this!
GO TO THE REMOVALIST CLAY MASK – $48.00
KEY INGREDIENTS – Kaolin Clay, Zinc Oxide, Vitamin E
This one got a pretty solid shout out during my most recent favourites. But I figured I would go into a little more detail on it. If the Flavanone sounds a little too intense for your taste (and while it's brilliant, it might be too much for some), The Removalist from Go To might be a bit more your speed.
First of all, it smells delicious! Which I'll admit is a weird selling point. But you'll understand when you get it. And it works in a similar way to most clay based masks. Apply to skin, leave for 15 minutes, rinse off with cloth. The beauty of this one is that unlike a lot of clay masks, this doesn't have an intense dry down. And that's because of the tag team of the Zinc Oxide and the Vitamin E. Both of which leave the skin feeling soothed and calm.
I use this mask pretty often. Around 2-3 times a week when my skin is playing up. And I love to use it at the same time as the LaMav mask to draw out all of the gunk on my chin (the maskne is no joke, people). And it does all of the things it says on the box. My skin is clearer, softer, brighter and happier!
Because I can't leave you without a texture shot!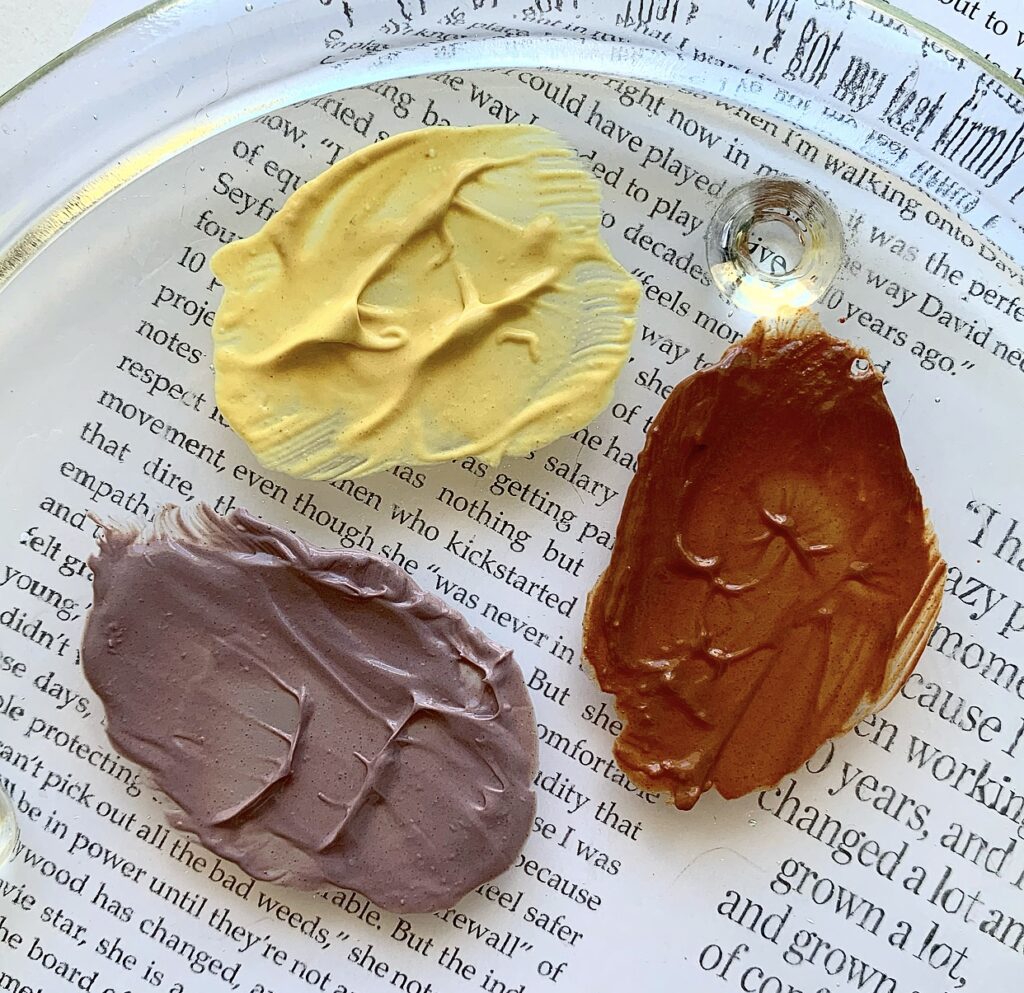 And those are some of the masks that I've been loving. All of them serve a unique purpose in my routine and all of them are loved! What are some of the go to masks in your skincare routine? Let me know in the comments below!.
Cheers and love
Emily xo