Makeup Brushes. We have them, we use them, we don't clean them as often as we should. But we do love them! I know that I would be completely lost without them and there are a few that I use every single time I do my makeup. And that's what we are going to be talking about today. So if you want to see which brushes I love, just keep reading.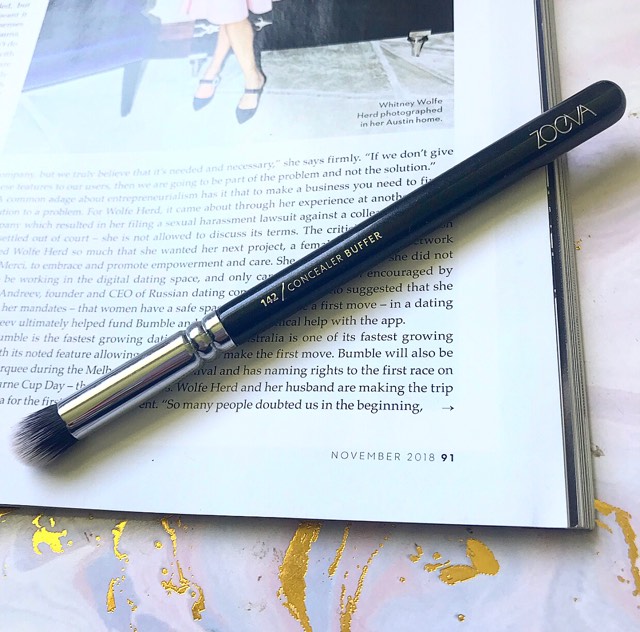 ZOEVA 142 CONCEALER – $19.00
When I do a full face of makeup, normally I use my beauty sponge to blend out my concealer. But on those occasions where all I'm doing is covering my undereye circles, this brush is my go to. It has a domed head, which makes it easy to get into the contours on my eye area. And it's super soft bristles means it blends out my concealer perfectly.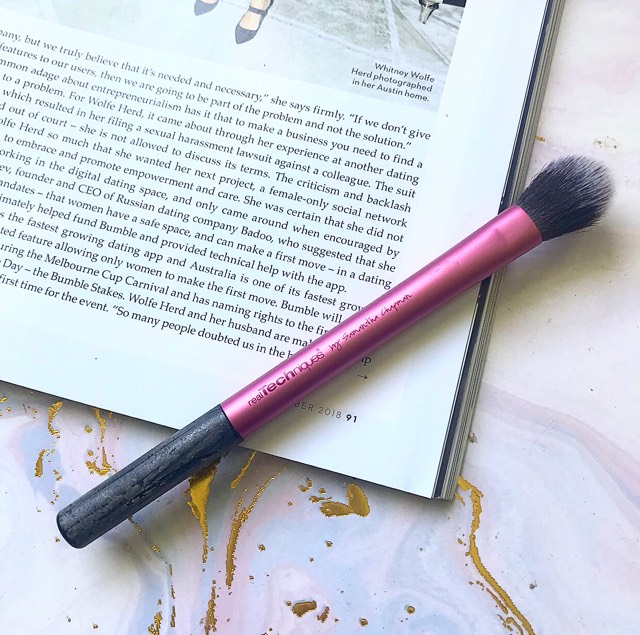 REAL TECHNIQUES SETTING BRUSH – $16.99
My favourite little highlighting brush. This glides on my highlighter like a dream. And because the brush is slightly tapered, I can really target where I want my highlight to shine the most.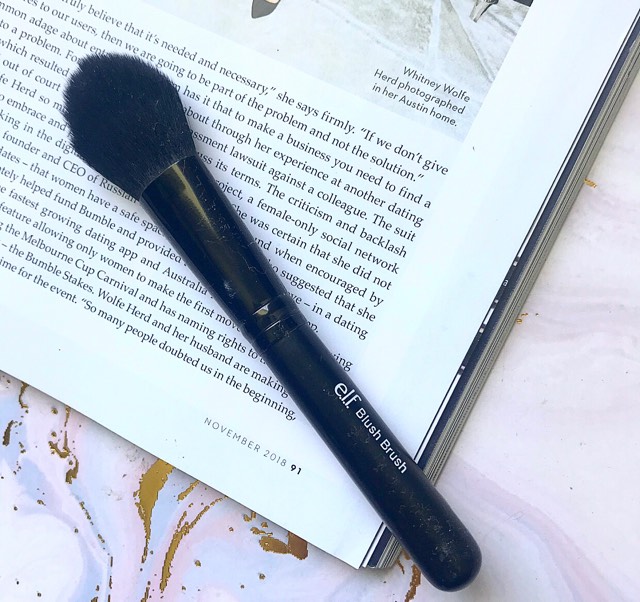 E.L.F BLUSH BRUSH – $9.00
Probably the oldest brush in my collection and it's still going strong. I actually don't use this brush for blush (try saying that five times fast). I instead use it for setting under my eyes and dusting off my bake. Because it's tapered at the tip, it's great for getting right up to the corner of my eye and it flicks off bake really well.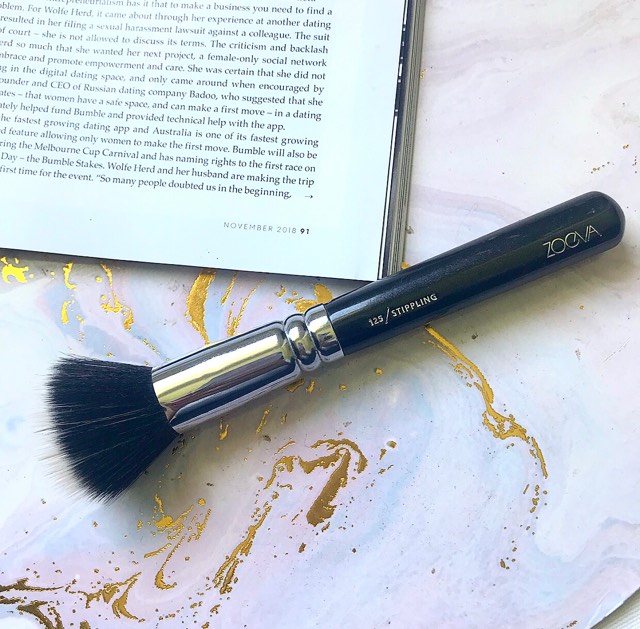 ZOEVA 125 STIPPLING – $28.00
This was a brush that I didn't think that much of at first. I wasn't sure on how to use it and what to use it with. But then I saw Shaaanxo use a similar brush as her bronzer brush so I decided to give that a go. I haven't looked back since. This blends out my powder bronzers beautifully. And because the head is smaller than a lot of other bronzer brushes I've seen, it's hard for me to be too heavy handed with my bronzer.N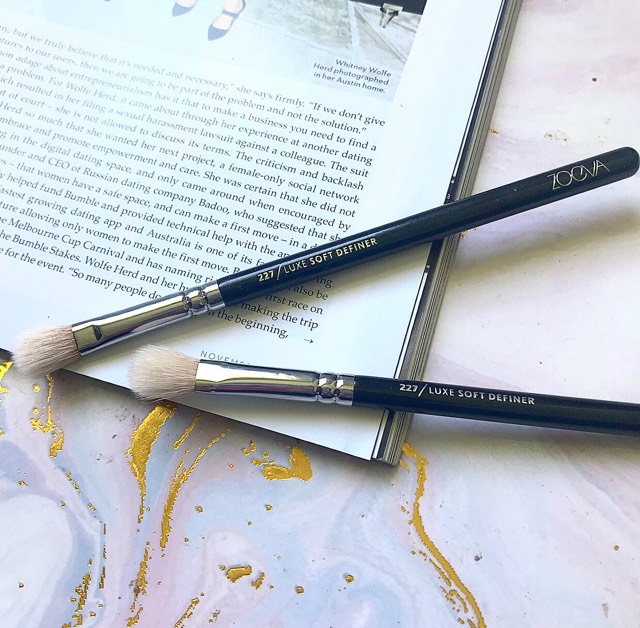 ZOEVA 227 LUXE SOFT DEFINER – $17.00
I have a slightly hooded right eye. So for me, adding eyeshadow into my crease can be difficult because it can very quickly become messy. This brush has changed that for me. It has a slightly flatter shape, which means it can fit in my crease easily. And it's brilliant for laying down and blending out my eyeshadow. It's one of the few brushes that own multiples on because I cannot be without it in my collection.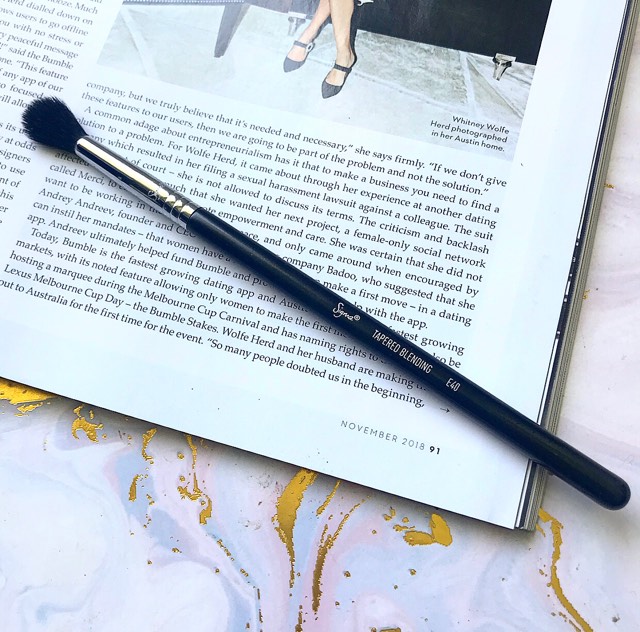 SIGMA E40 TAPERED BLENDING – $24.00
The Jack of all trades eye brush in my collection. This really is as good as everyone on the internet says it is. I use this to set my eyeshadow base, blend out my transition shade and clean up my edges when things get a little blown out (which I'm guilty of doing).
And these are my dream team. The brushes that I wouldn't trade for anything. What are some of your favourite makeup brushes? And what brands are worth looking into?
Cheers and love
Emmie xo