If you had told me at the start of my blog that I would be doing a post all about my favourite cream bronzers, I would have called you crazy. For whatever reason, cream products always intimidated me and I steered clear of them whenever they came up.
But as I've gotten older, I've really come to embrace creams for their ease of use. It's so easy for me to slip some cream bronzer and blend it out to complete a simple look. And there are three that I have been utterly adoring lately. So, if you want to know which cream bronzers are in my current rotation, just keep reading!
FOR THE AFFORDABLE QUEEN – Ulta3 Contour Sculpt Stick – $9.95 – ulta3.com.au
SHADES AVAILABLE – 1
The Ulta3 Contour Sculpt Stick was my intro to creams because I didn't want to spend too much money on something I wasn't sure about. Fortunately, this worked out very well. The formula on this is very forgiving in that you can either be light with it or quite heavy handed if the occasion calls for it. In terms of blending, a damp sponge is really the best way to do so. It can be a little streaky with a brush in my experience. Once blended, it wears incredibly well and gives a gorgeous, soft matte warmth to the face. If you're a newbie to creams, this is a good one to start with.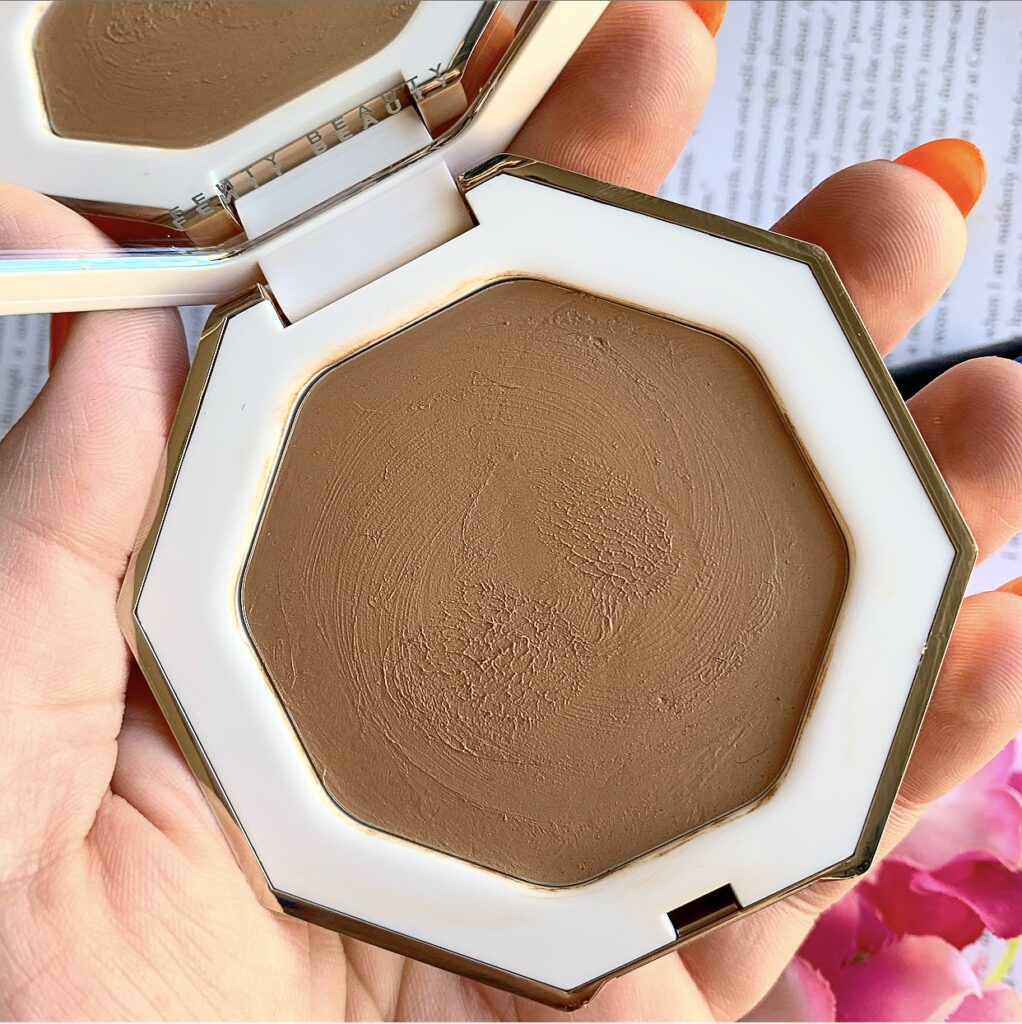 FOR THE SHADE RANGE – Fenty Beauty Cheeks Out Freestyle Cream Bronzer – $50.00 – sephora.com.au
SHADES AVAILABLE – 8 (Above shade is Butta Biscuit)
Out of the three creams, this was the hardest one for me to get into initially. I had been so used to using stick contours, I wasn't sure how to approach a cream in a more traditional pan. So, this took a bit of trial and error. And the approach that I found that worked the best for me was to stipple it on with a dense brush (I used the Real Techniques Expert Face Brush), and then lightly blend with a damp sponge to smooth it out. Once I figured that out, It was smooth sailing. The wear on this is so good. It, like the Ulta3, provides the right amount of matte warmth to the skin. And best of all, with 8 shades in the range, anyone can try this out (having said that, this shade is currently out of stock on Sephora's website)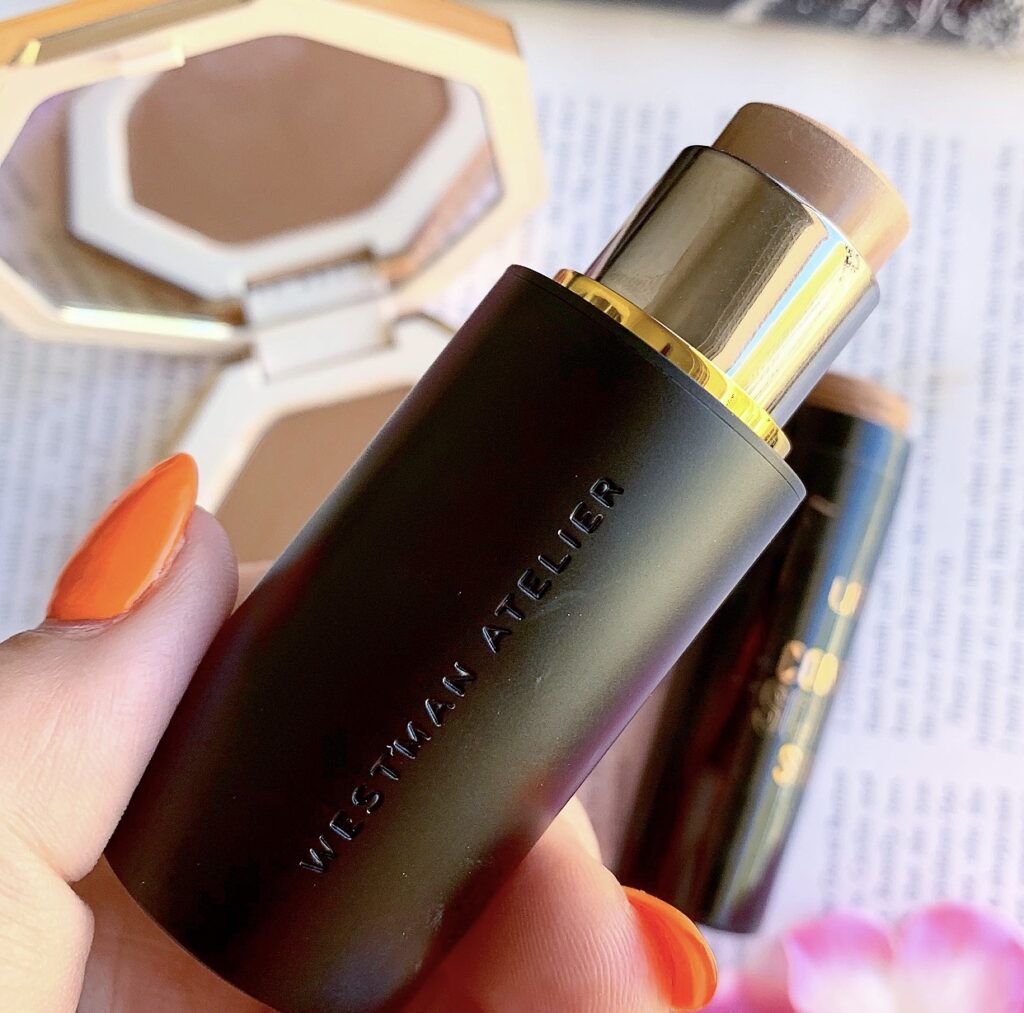 FOR THOSE FEELING FANCY – Westman Atelier Face Trance Contour Stick – $77.00 – mecca.com.au
SHADES AVAILABLE – 1 (Above shade is Biscuit)
I've said it before and I'll say it again. Samantha Ravndahl is a dangerous influence. Because I would have never bought this were it not for her glowing recommendation. And now that I have it, dang, do I love it! First of all, the formula on this is crazy. It feels almost gel like, but it's in a solid stick form. It slides on the face so smoothly and it blends like a dream with either a sponge, a brush or your fingers! This one has the slightest hint of glowiness, but that less to do with shimmer or glitter and more to do with the formula itself. It adds an extra dimension to a look. It's sold out as well right now, but if you have the cash to spend, this is a new fave.
And, because I had to, here are some swatches!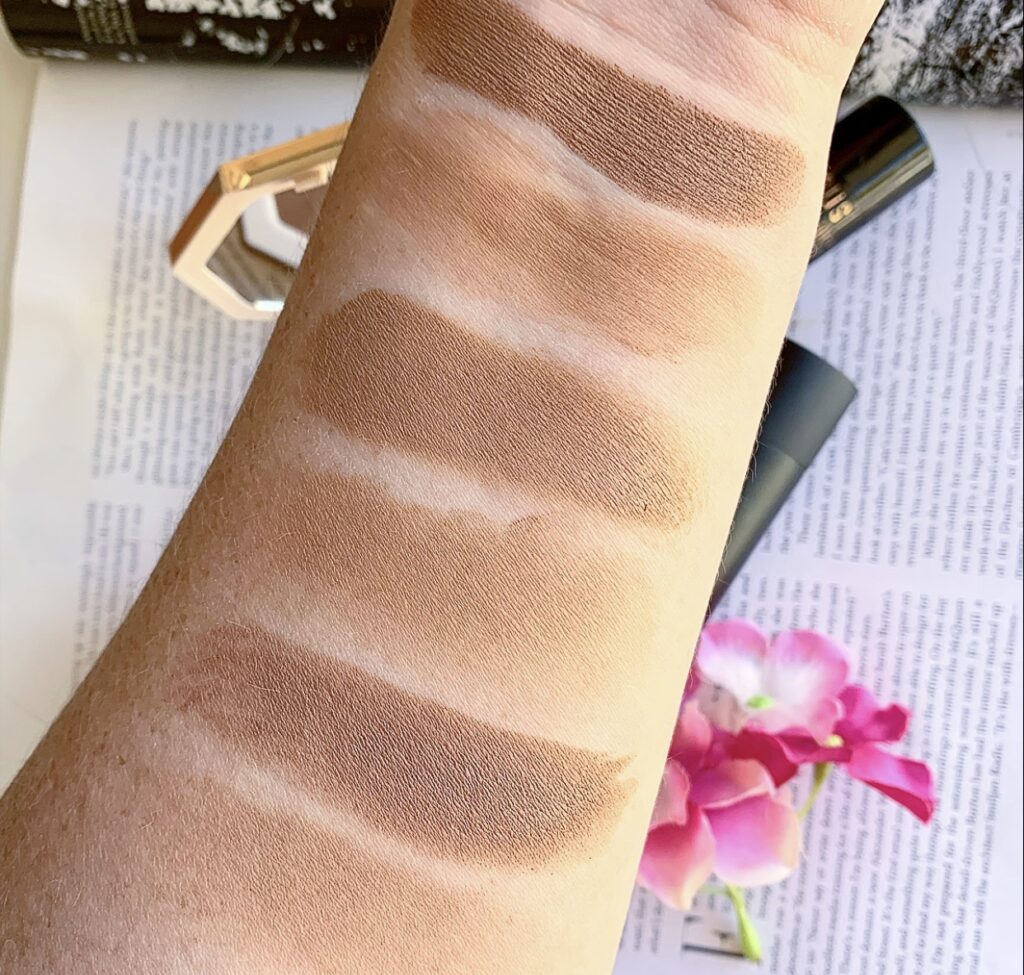 And those are some of my favourite cream bronzers! Let me know what some of your favourites are in the comments below. And let me know as well if you want other cream recommendations!
Cheers and love
Emmie xo