I have been extremely fortunate in my blogging career that I'm now in a position where brands send me products to test out. And I have been sent a lot of new skincare as of late. Now, while I'm not exceptionally picky when it comes to skincare, I do have my preferences. So, when I discover a product that ticks my proverbial boxes, of course I have toshare that with you all.
Today, I am shining my spotlight on three of my more recent skincare discoveries. These three products have completely blown me away and they have become staples in my skincare routine. So, let's dive on in!
*Em's Disclosure* All of these products were sent in PR. I am not obligated to talk about them and all opinions are my own!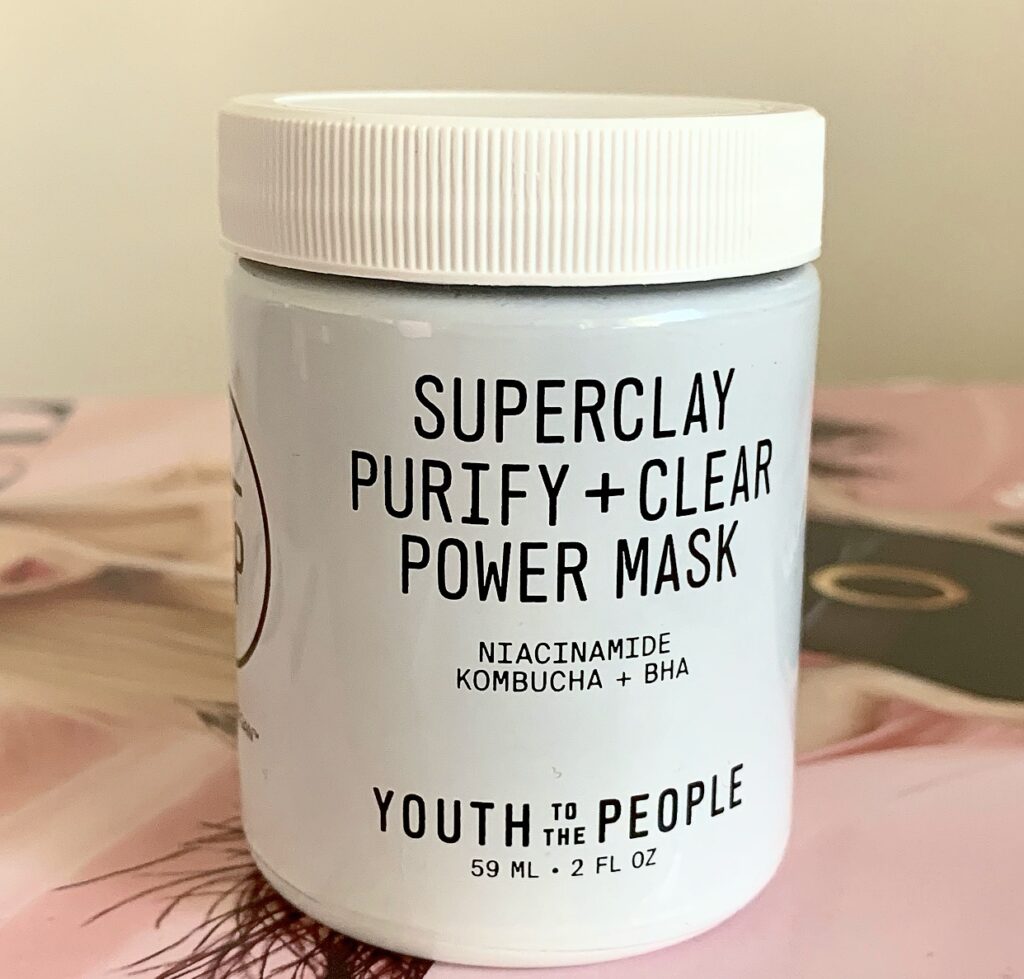 YOUTH TO THE PEOPLE SUPERCLAY PURIFY + CLEAR POWER MASK – $56.00
I am the easiest lay in the world for a good clay mask. As long as it's easy to apply and even easier to rinse off, I like it. But even I wasn't ready for how much I was going to fall for this one from Youth To The People.
What's interesting about this mask is that while it has the usual things you see in a clay mask (this one uses a green and white clay blend), it also has a few bonus goodies. The most notable being Niacindamide. By far, one of my favourite skincare ingredients. Niacindmide goes a long way when it comes to helping heal any damage to your skin's barrier. It also has Salicylic acid. Which is my preferred exfoliant. And it also contains Kombucha to help nourish your skin's good bacteria.
As far as clay masks go, the formula of this one is much creamier than I'm used to. But it still has a nice dry down. And yes, it is the kind of dry down where you see the oils being pulled out (name me a more satisfying feeling). My skin always feels fab when I use this mask. And it's gentle enough for me to be able to use it 2-3 times a week.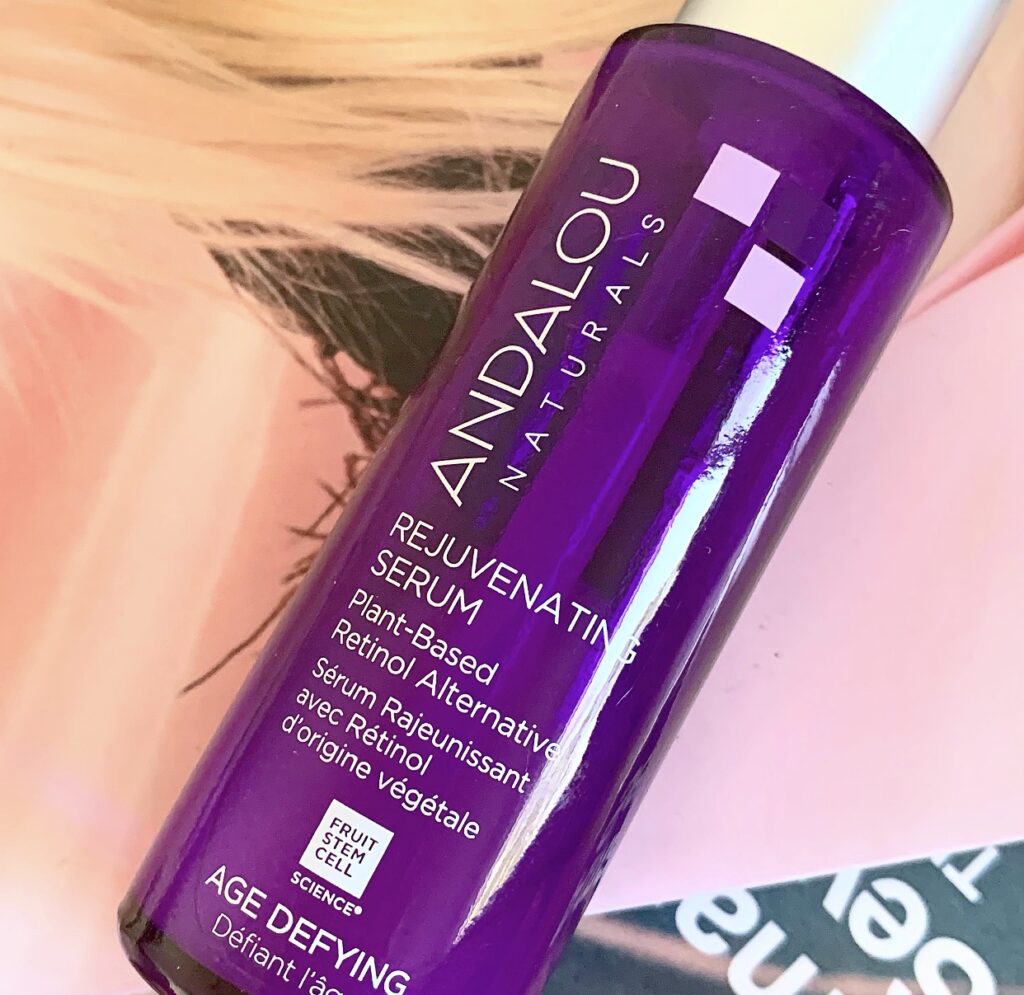 ANDALOU NATURALS AGE DEFYING REJUVENATING SERUM – $44.95
Confession time once again. I have always been put off by the popularity of Bakuchiol. I've always held the opinion that if I wanted to use a retinol, I would use a retinol. But I have skin like old boot leather and I acknowledge that it can be an intense ingredient for many people. So, if there is something that has some of the benefits, than it's something worth trying!
My skin took to this serum right away. It's a slightly thicker texture than I've experienced before. But I was surprised by how quickly it soaked into my skin. I also noticed that it didn't leave my skin feeling tacky and It played well with my other serums (I use this one morning and night).
Now, I've been using this serum for around six weeks. And I'm so happy with how my skin is looking. My texture has reduced significantly. And while I still have fine lines around my mouth an eye area, those lines are looking a lot softer and, well, rejuvenated! My one gripe is that I've flown through this bottle. But I guess that means that I'll be picking up a new one soon.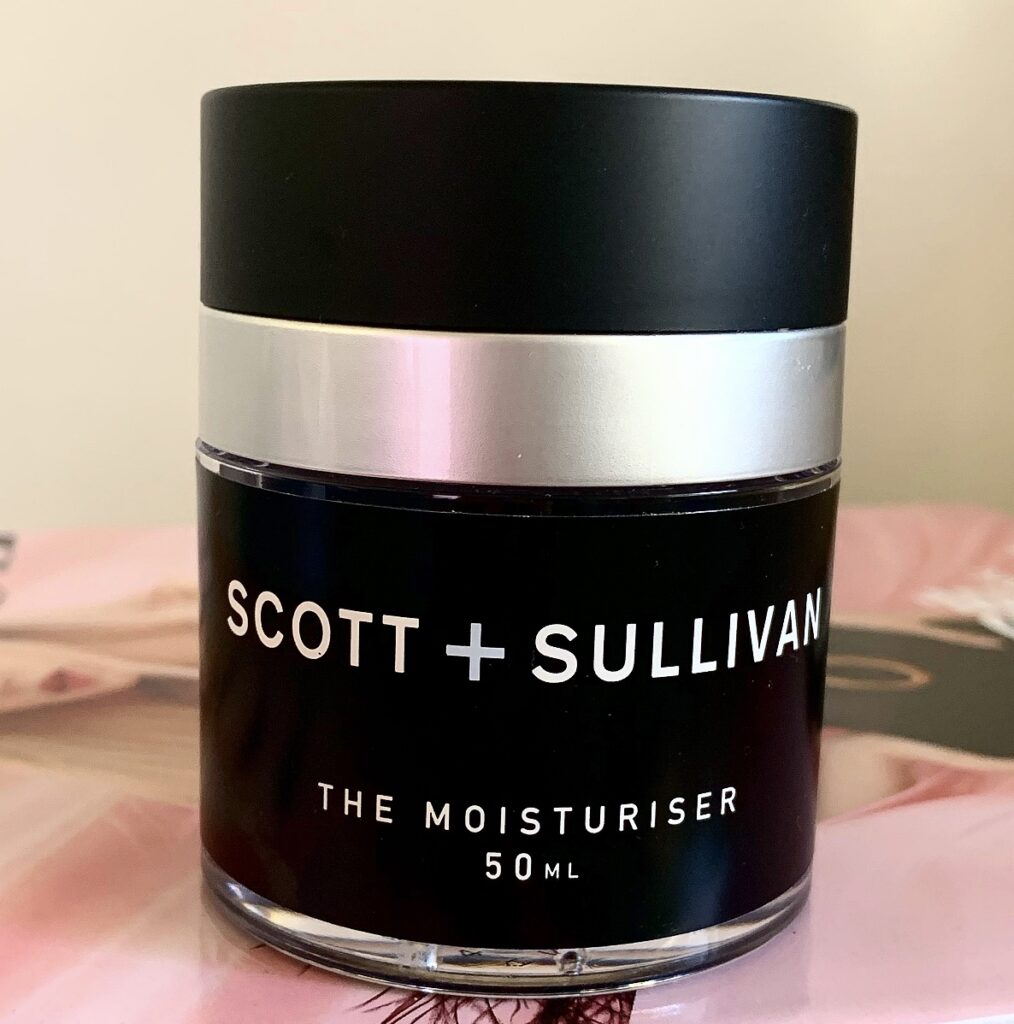 SCOTT + SULLIVAN THE MOISTURISER – $88.00
Now that we are heading into summer, this is when my skincare routine changes up in a big way. Out are the more heavy duty moisturisers, in are the lighter, balmier formulas. Basically, what I'm saying is that this moisturiser has arrived at the perfect time!
The first thing that I loved about this moisturiser was the packaging. It's housed in a tub with an airless pump. I adore this because not only am I able to dispense the right amount of product without wasting any of it, I'm also able to prevent bacteria from forming in the product. Which is a win win!
As far as the formula goes, it's definitely on the balmy side. A little goes a long way. And it's packed full of all of the ingredients that I love in a moisturiser. Squalane, Retinyl Palamate, Peptides, Green Tea, Cucumber, Sea Buckthorn. All of the good stuff! It also contains Spearmint, which I know can be a contentious ingredient. But personally, I find it to be both soothing and refreshing. This is a moisturiser that soaks right into the skin (again, no stickiness here). And my skin feels plumped and refreshed every time that I use it. I know this one is getting a lot of hype in the Aussie Beauty space, but it's well worth it.
And those are my current favourite skincare discoveries! I want to thank all of the brands for reaching out to me. From the bottom of my heart, I appreciate it! And of course, let me know in the comments below what your most recent skincare revelation was?
Cheers and love
Emily xo