Oh yes folks, it's Spotlight On time once again. And this time, I'm finally going to sit down and have a chat about possibly my favourite skincare brand period. Sand & Sky! And seeing as they have recently celebrated their 3rd birthday, I figured now was a great time to talk about them.
Now, I'm in something of a unique position with this particular topic. As Sand & Sky is probably the only brand that I know of where I've tried all of the products in their line. So, I have a pretty good idea on what products work and what don't (spoiler warning, they are all winners with me personally). So, if you want to get the 411 on Sand & Sky, just keep reading!
*Em's note: Some of these products were sent to me in PR. One of which was for me to review in exchange for said product. All PR products will be marked with an asterix*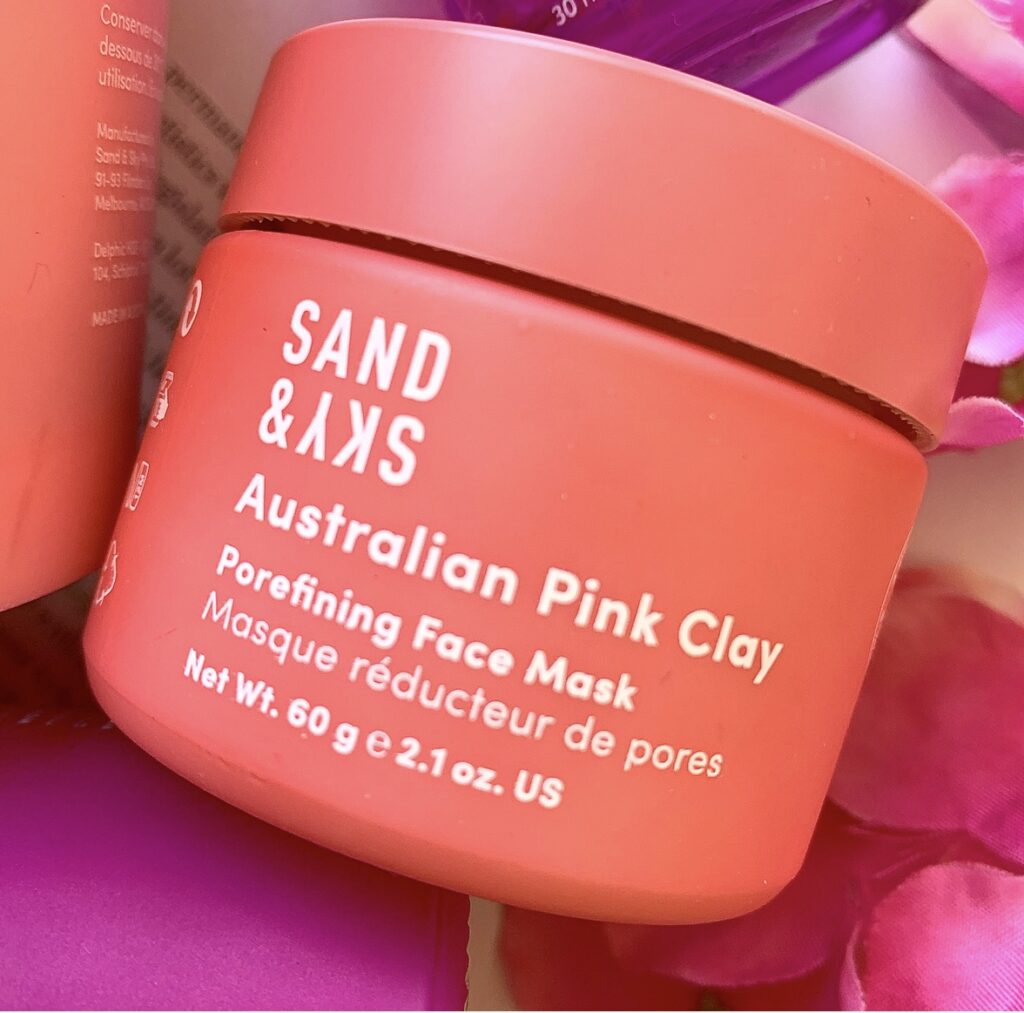 SAND & SKY AUSTRALIA PINK CLAY POREFINING FACE MASK – $69.90
The original and the best, I have been using the Porefining mask pretty much since it launched.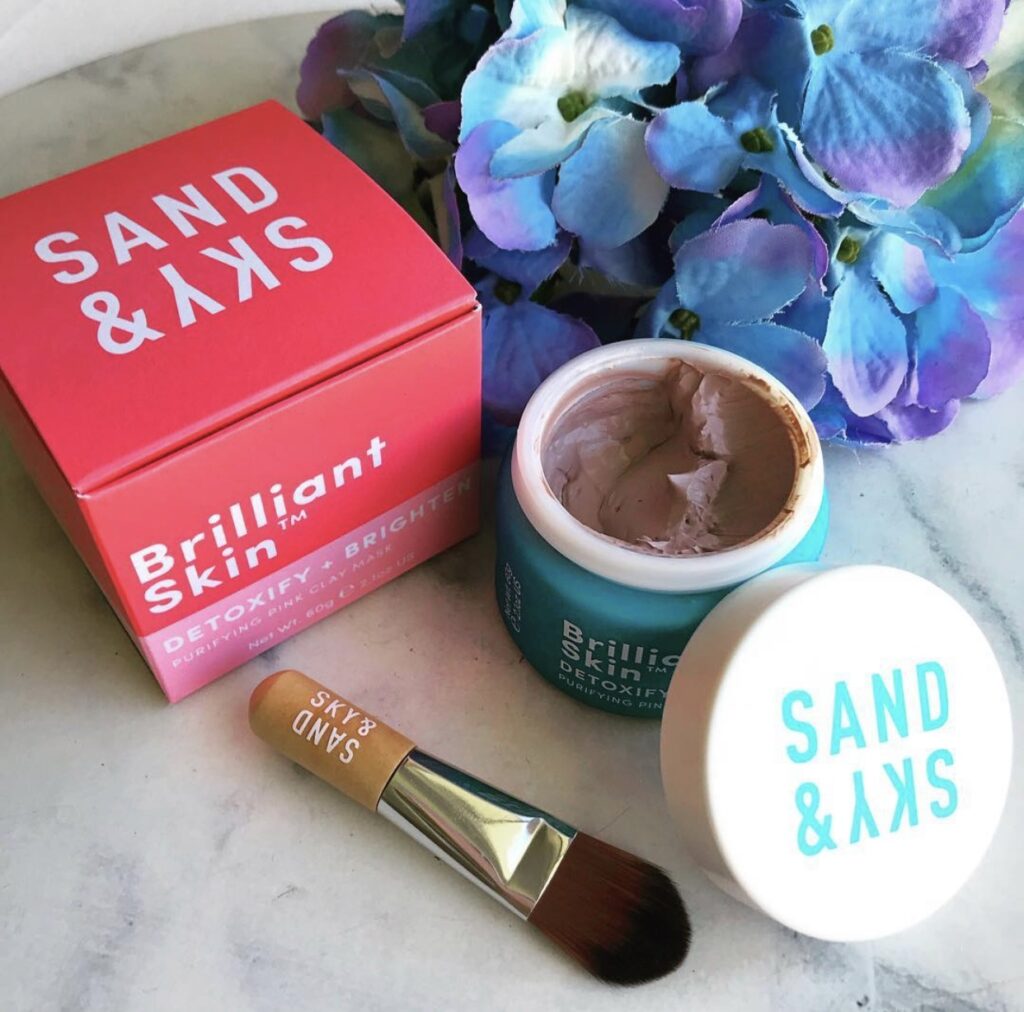 This mask has all of the aspects that I love in a good clay mask. It has a quick dry down, a little bit goes such a long way, it's easy to remove. And most importantly, it freaking works! This mask pulls all of the impurities out of your skin, leaving it fresh and cleansed. I also love it as a straight up spot treatment. This mask has yet to steer me wrong and I happily recommend it to everyone!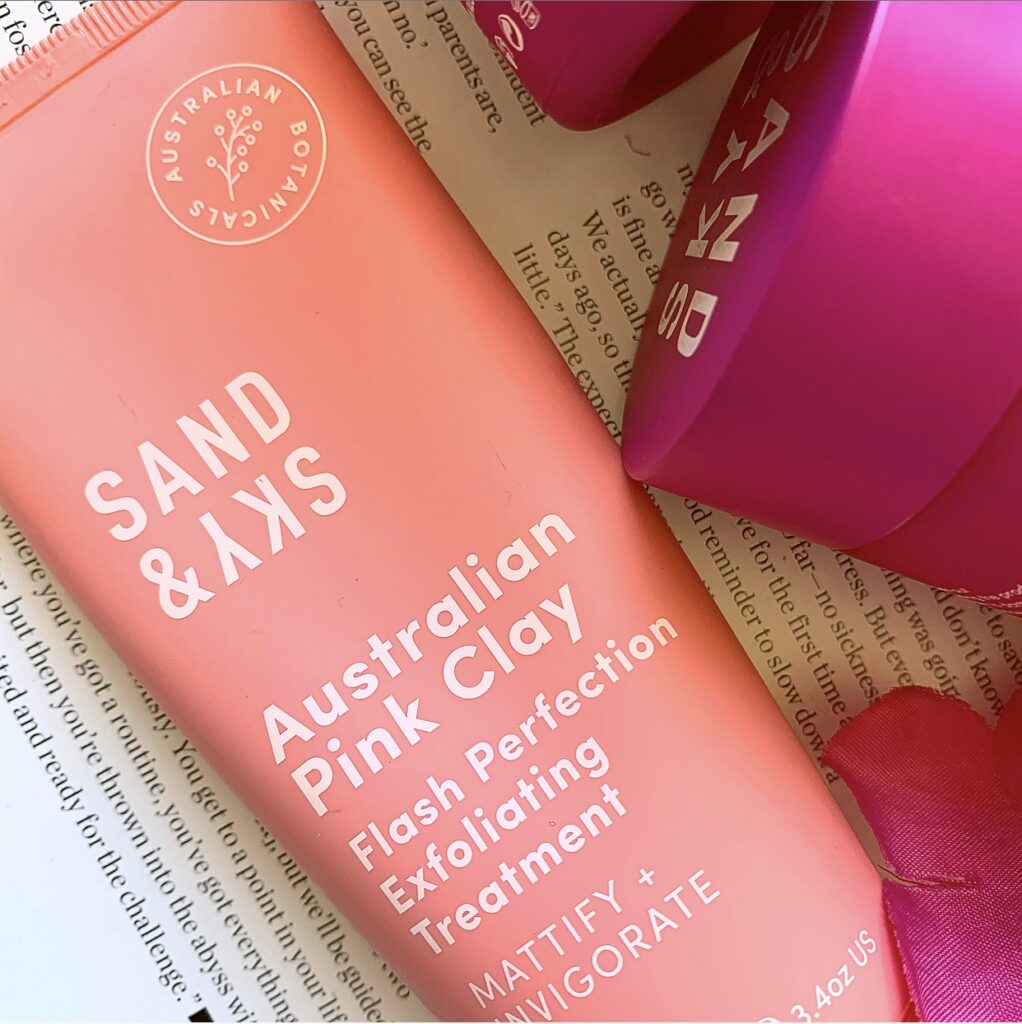 SAND & SKY AUSTRALIAN PINK CLAY FLASH PERFECTION EXFOLIATING TREATMENT – $59.90
I like to think that my skin is pretty well behaved these days. But for those rare occasions where it is giving me grief, the Flash Exfoliating Treatment is the product that I turn to. The idea behind it is that it's meant to be a deeper cleaning version of the Porefining mask with the added benefit of it being an exfoliator. And as far as facial exfoliators go, this one is pretty hardcore. As it has both a physical and chemical component to it. I don't use this all of the time. Maybe once a fortnight. But if you have problematic skin, this is something I would deeply consider you try out for yourself.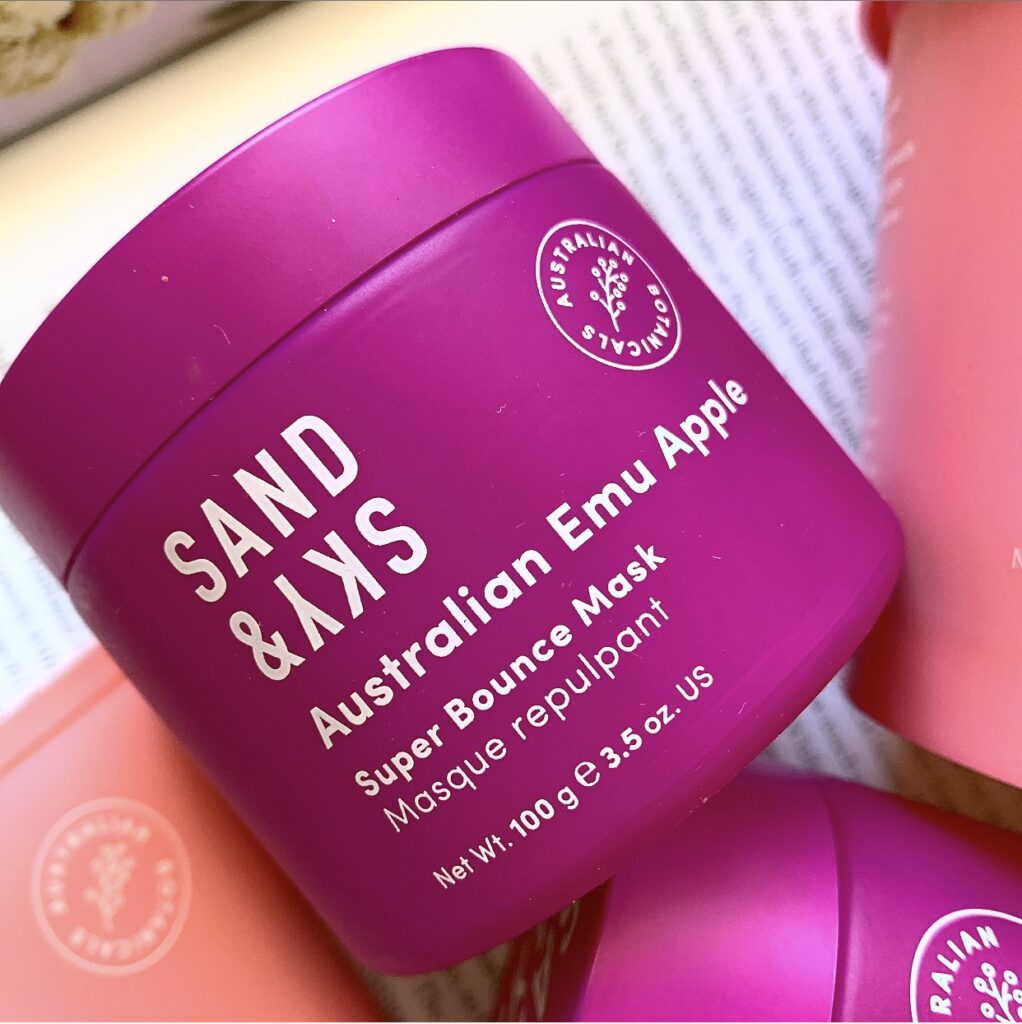 SAND & SKY AUSTRALIAN EMU APPLE SUPER BOUNCE MASK – $93.90
When the Super Bounce Mask launched last year, I'll admit that I wasn't sure about it. I already loved the OG mask, what was the point of this one? Now, having finally tried it, all I can say is this. Sweet bebe Jesus, my skin loves this mask.
The Super Bounce Mask's main focus is on hydration and bringing that glow back to the skin. You smooth a decent layer of it on the skin and it soaks right on in. Leaving your skin plump, glowy and hydrated. The texture of this mask is also unique as I'm unable to recall if I've ever tried a mask like it. It's almost like jelly and it feels so cooling and soothing on the skin. This is a pricey little number, but if you have dry or dull skin, absolutely worth it.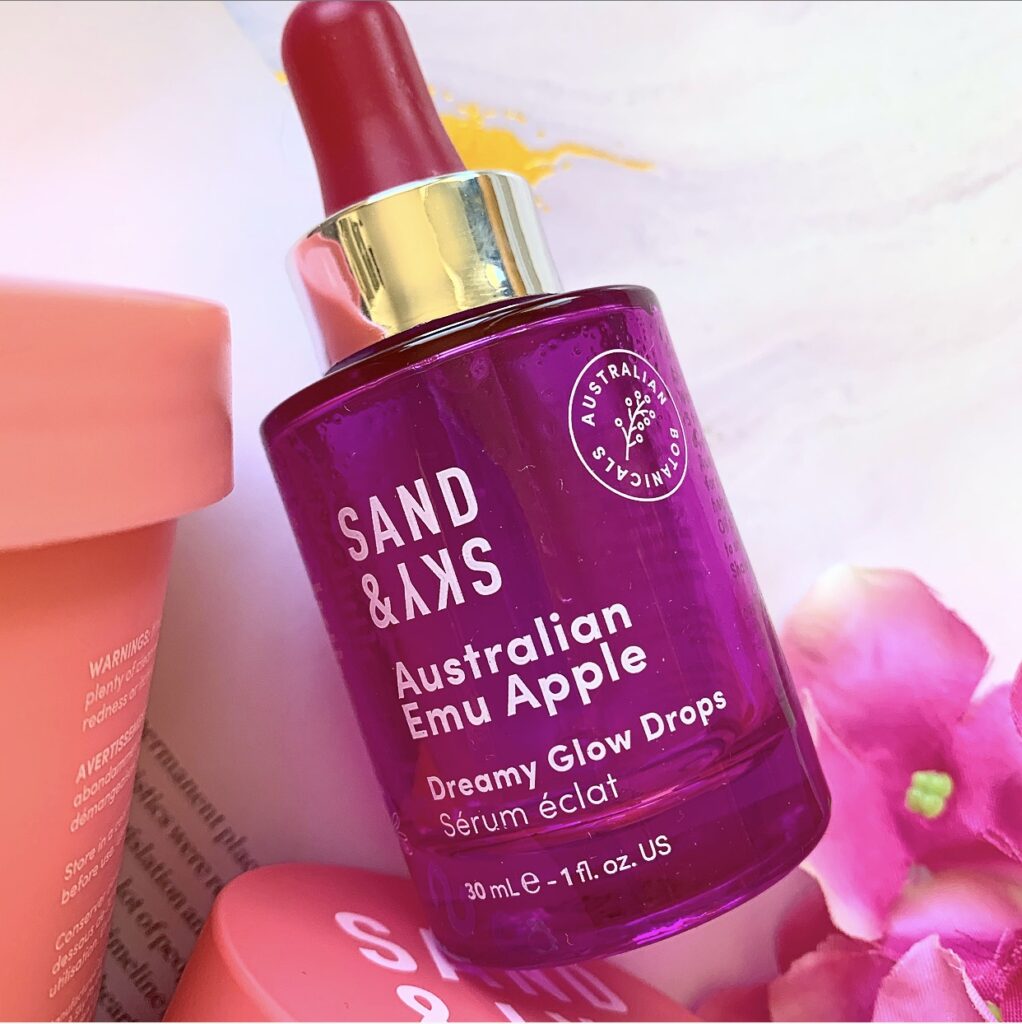 SAND & SKY AUSTRALIAN EMU APPLE DREAMY GLOW DROPS – $74.90*
Speaking of that glow, these drops have been my obsession as of late. The Dreamy Glow Drops is a biphase serum. The water component is a skin loving cocktail of Vitamin C and Hyaluronic Acid and the oil component is a mixture of Jojoja, Almond and Olive oil. Meaning that your skin gets properly hydrated and once again, you're getting that glow!
My favourite thing about the Dreamy Glow Drops is how easy they are to use. I use these morning and night, mixed in with my other serums. The formula is surprisingly light and it doesn't take long to soak completely into the skin. This is probably the one product here that I'll happily recommend to anyone, regardless of skin type.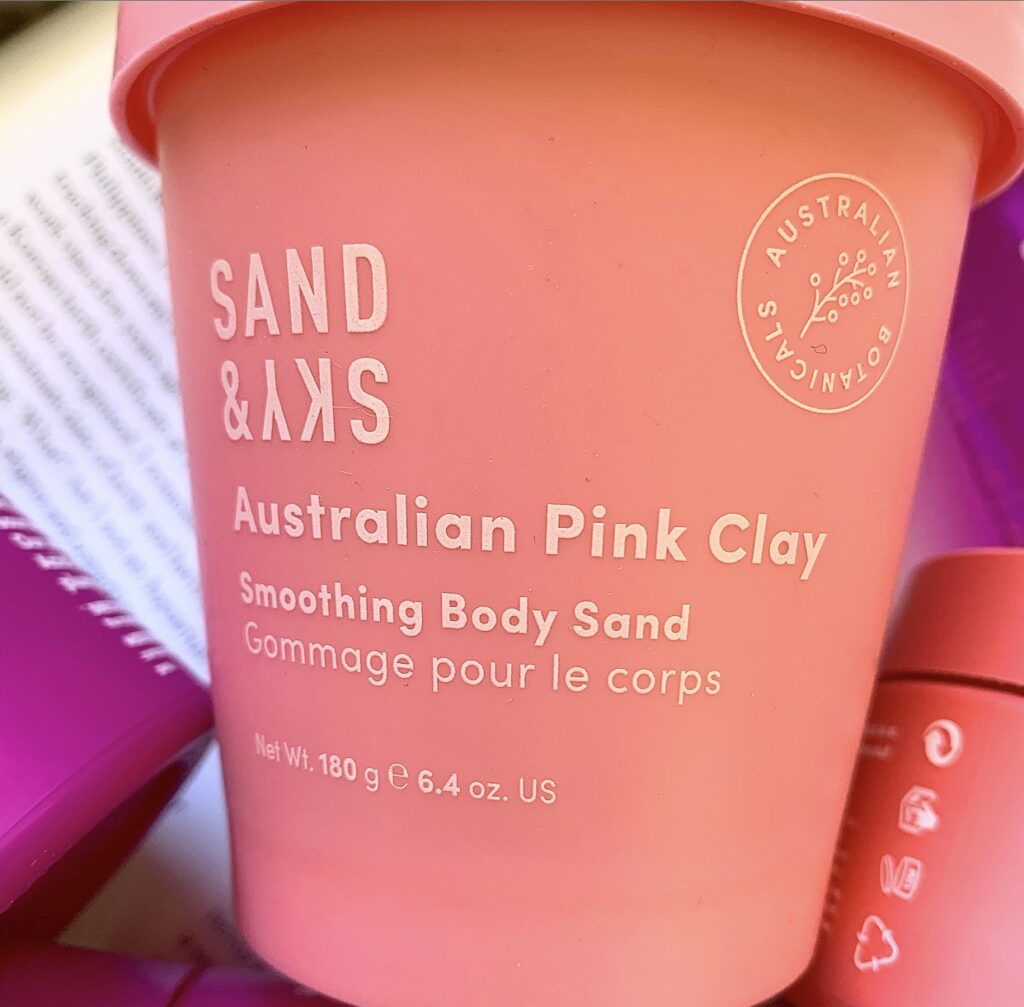 SAND & SKY AUSTRALIAN PINK CLAY SMOOTHING BODY SAND – $49.90
Last year, Sand & Sky made their first foray into bodycare with the Smoothing Body Sand. And to be quite honest, again, this was a product that I wasn't too sure about. It was only off the the recommendation of a few blogger friends that I finally tried it and Goddamn, they hit it out of the park with this one.
First of all, they named it very correctly. This might be the scrubbiest body scrub that I've ever tried. And that might be a turn off for some people right off the bat (killing it with the sport puns here). The texture really does feel like sand. With Macadamia and Coconut shells being the main scrub component. It's also loaded up with Macadamia Oil to help bring back some hydration to the skin. And for a touch of fun, they have biodegradable Mica to give your body an extra touch of sparkle.
Out of all of the body scrubs that I've tried, this is easily my new favourite. It's not as messy as coffee scrubs can be (it holds it's shape really well when you scoop it out). And it works a lot quicker. Getting that same hydrated feel in less time. If you like your scrub's rough, get on this!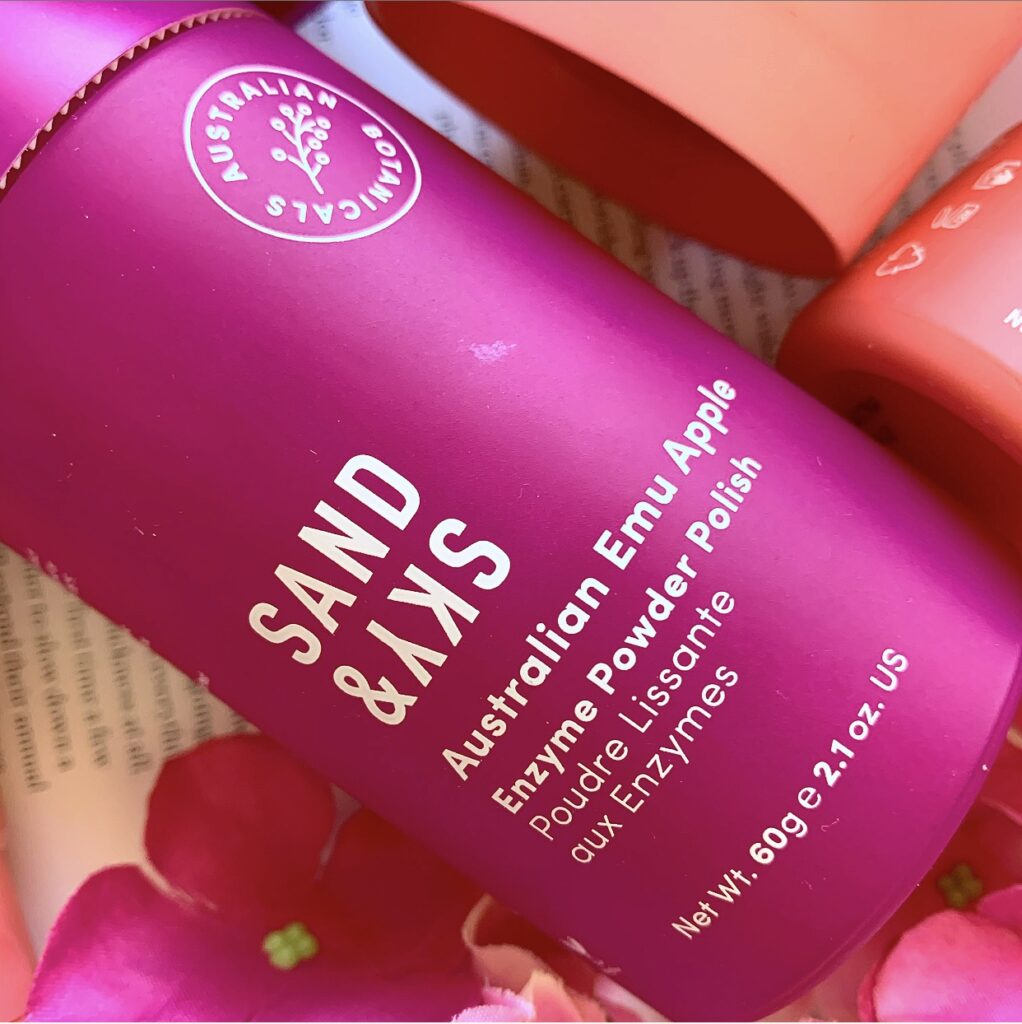 SAND & SKY AUSTRALIAN EMU APPLE ENZYME POWDER POLISH – $72.90*
I've already done a full post on the Enzyme Powder Polish (you can find it here). But I'll reiterate my points. Out of the two facial exfoliators in Sand & Sky's line, this is the one I like better. I find that it's a lot more gentle, while still being effective at removing all of the dead skin cells off of my face. Now having used it for a few months, I can tell when I go a while without using it. It's a quick little pick me up my skin loves.
And that's my little breakdown on Sand & Sky? What have you tried from their range? And what brands would you like to see me give the Spotlight On treatment to next? As always, leave your comments down below!
Cheers and love
Emmie xo