If you've been following my blog for a while, you will know three fundamental facts about me. One, I'm picky when it comes to mascara. Two, I suck at project pans. And finally, I'll forever simp for Ultra Violette. Seriously, ever since they launched back in 2019, they have released winner after winner after winner. I'm not entirely sure how they do it?!
In any case, seeing as this is one of those rare occasions where I've tried pretty much everything in their line, I figured that I would finally get around to doing a Spotlight On about them. But I wanted to do something different. Because people know that I'm a fan of Ultra Violette (seriously, my Instagram page might as well be a shrine to them these days), I'll not only be discussing the Skinscreen's in their line, but which skinscreen is right for you. So, if you wanna get down with UV, just keep reading!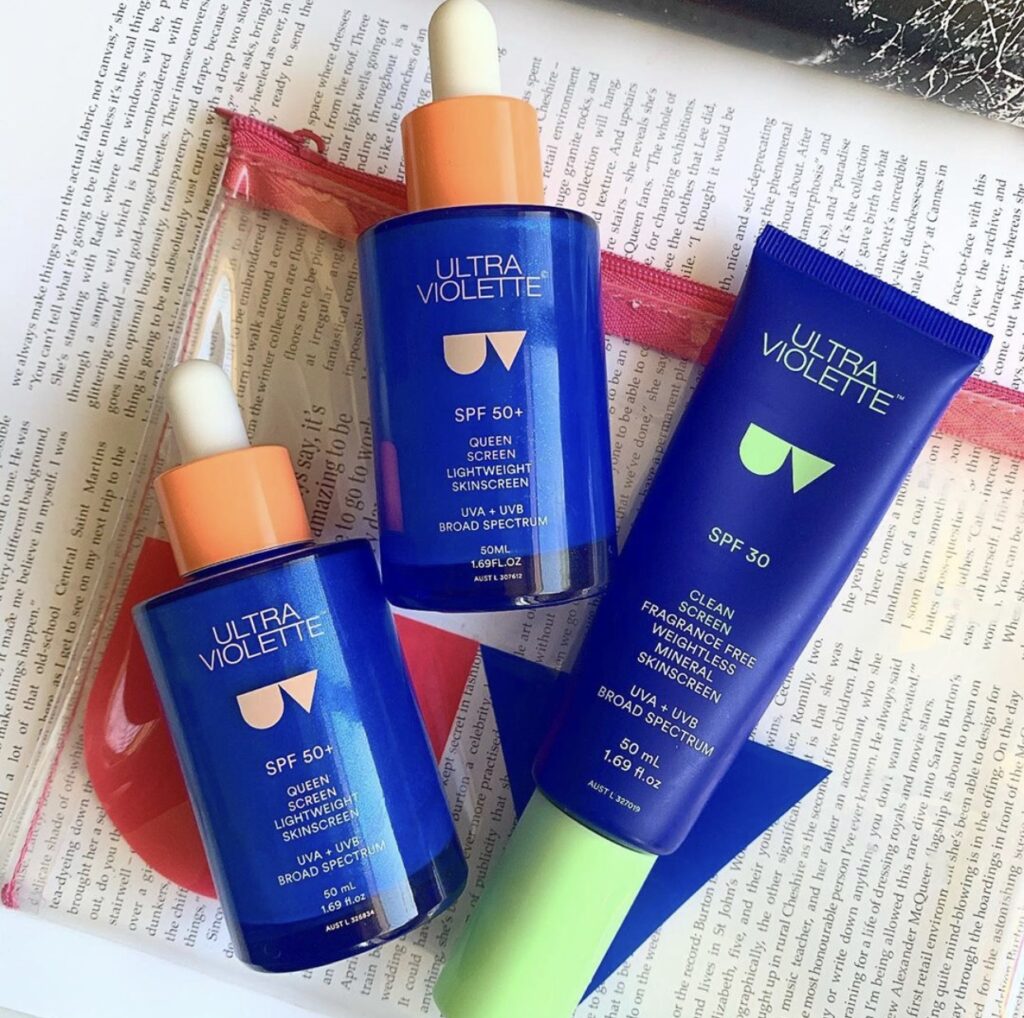 Before I do a deep dive on all of the goodies in Ultra Violette's line, I wanted to quickly touch on something I get asked quite often whenever I mention Ultra Violette on my feed. Namely, what the differences between Chemical and Mineral Sunscreens are. And I get it. It can be confusing. So lets break this down.
MINERAL SUNSCREENS – Also known as Physical or Inorganic Sunscreens, create a physical barrier on the surface of the skin. Actives are most commonly Zinc Oxide or Titanium Dioxide.
CHEMICAL SUNSCREENS – Also known as Organic Sunscreens, creates a barrier on not only the surface of the skin, but the upper dermis/epidermis. Actives are usually compound formulas to cover both UVA and UVB protection.
Both versions will absorb and reflect (mostly absorb) UVA and UVB rays and stop them from penetrating deeper into the skin, but they do it in slightly different ways. It really comes down to preference. Chemical SPF's are generally what I prefer to use on the daily. But there are people who like mineral sunscreens. One isn't better than the other.
So, that's the sciencey bit, now onto the fun stuff!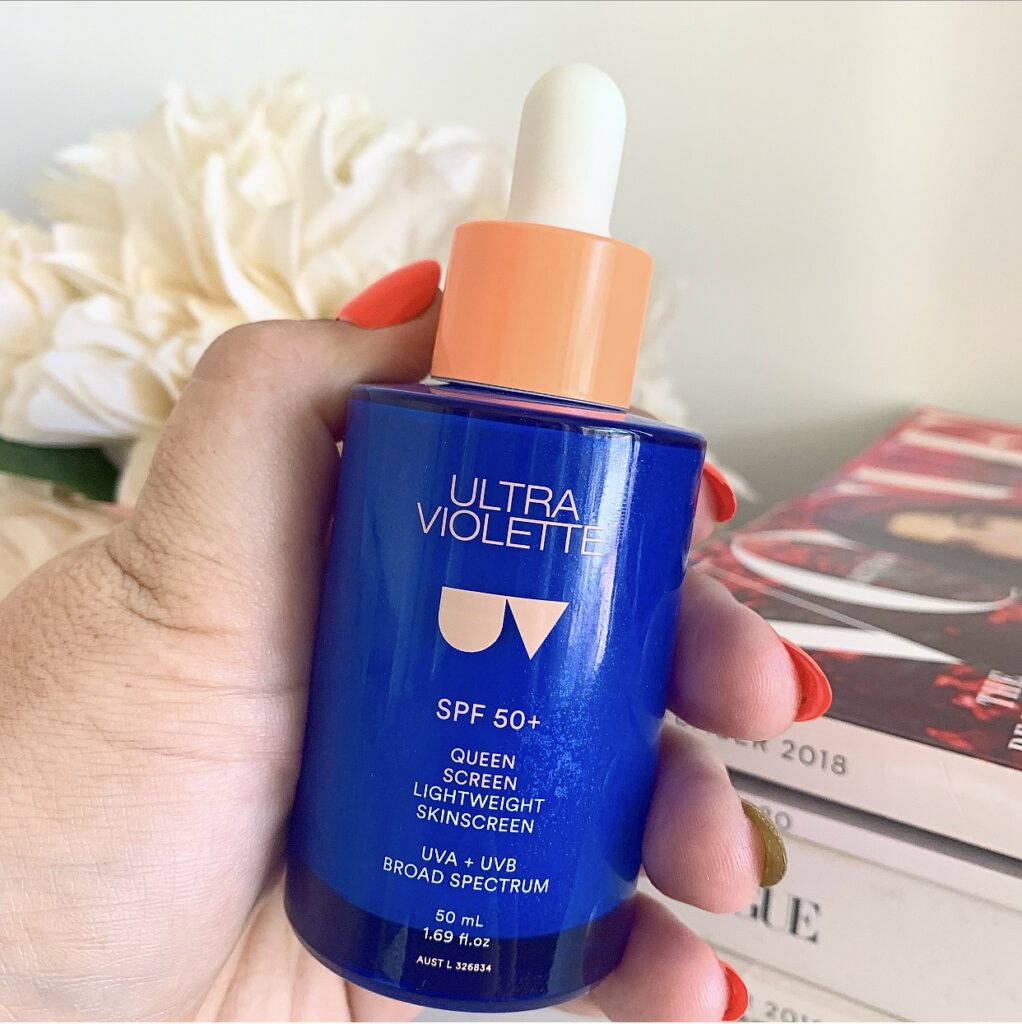 ULTRA VIOLETTE QUEEN SCREEN LIGHTWEIGHT SKINSCREEN – $47.00 – review here
The original, the best, the true queen of my heart! I've been through three bottles of this now (I literally emptied this bottle the day this pic was taken). And it's just fantastic! It's the thinnest formula out of the main skinscreens. More serum than lotion. And it soaks into the skin with ease. This is my top choice for anyone who wants to try Ultra Violette for the first time.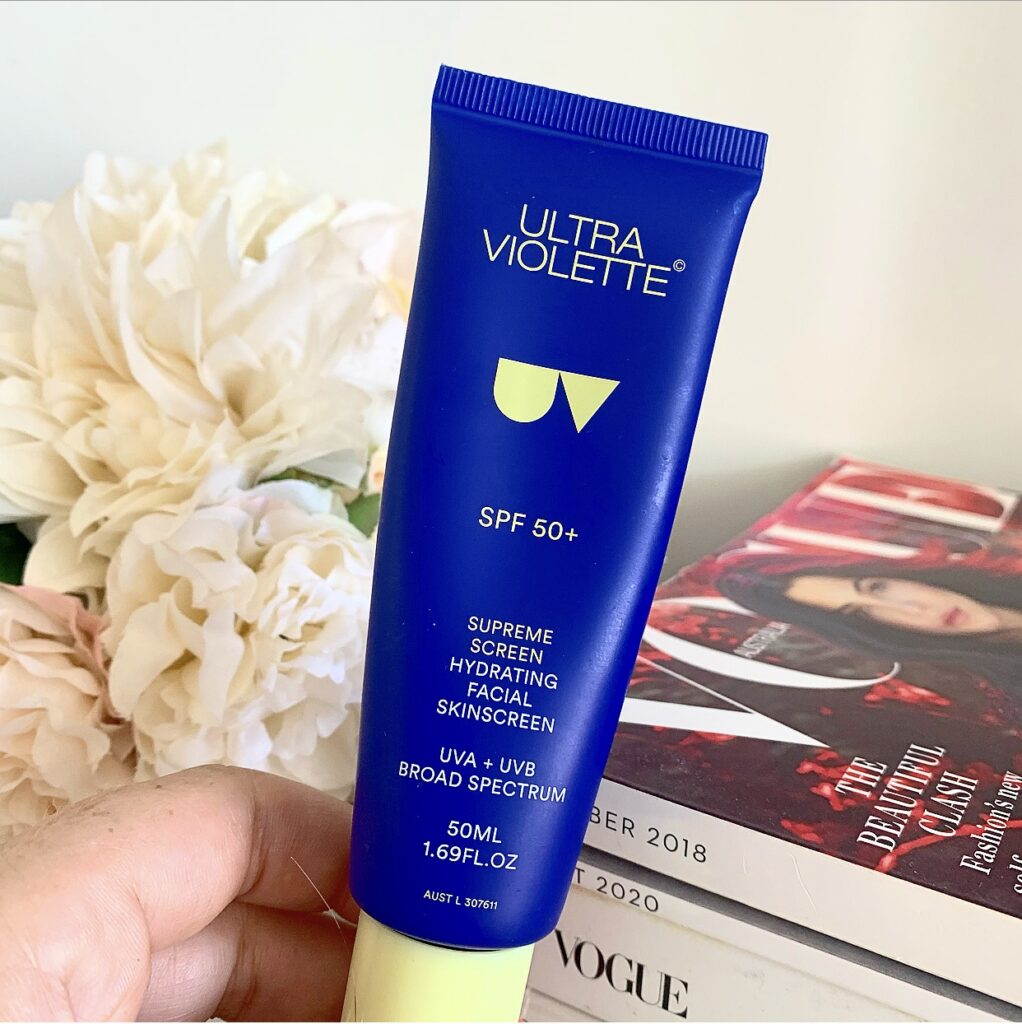 ULTRA VIOLETTE SUPREME SCREEN HYDRATING SKINSCREEN – $45.00
My go to winter sunscreen, the Supreme Screen boasts the benefits of not only being a fantastic sunscreen, but a moisturiser and primer all in one! This formula is more lotiony in it's consistency. And I find that you definitely have to let it soak in for a minute before you do your daily makeup. The Supreme Screen is probably too much for oily skin, but for those dry skin babes, this is the one for you!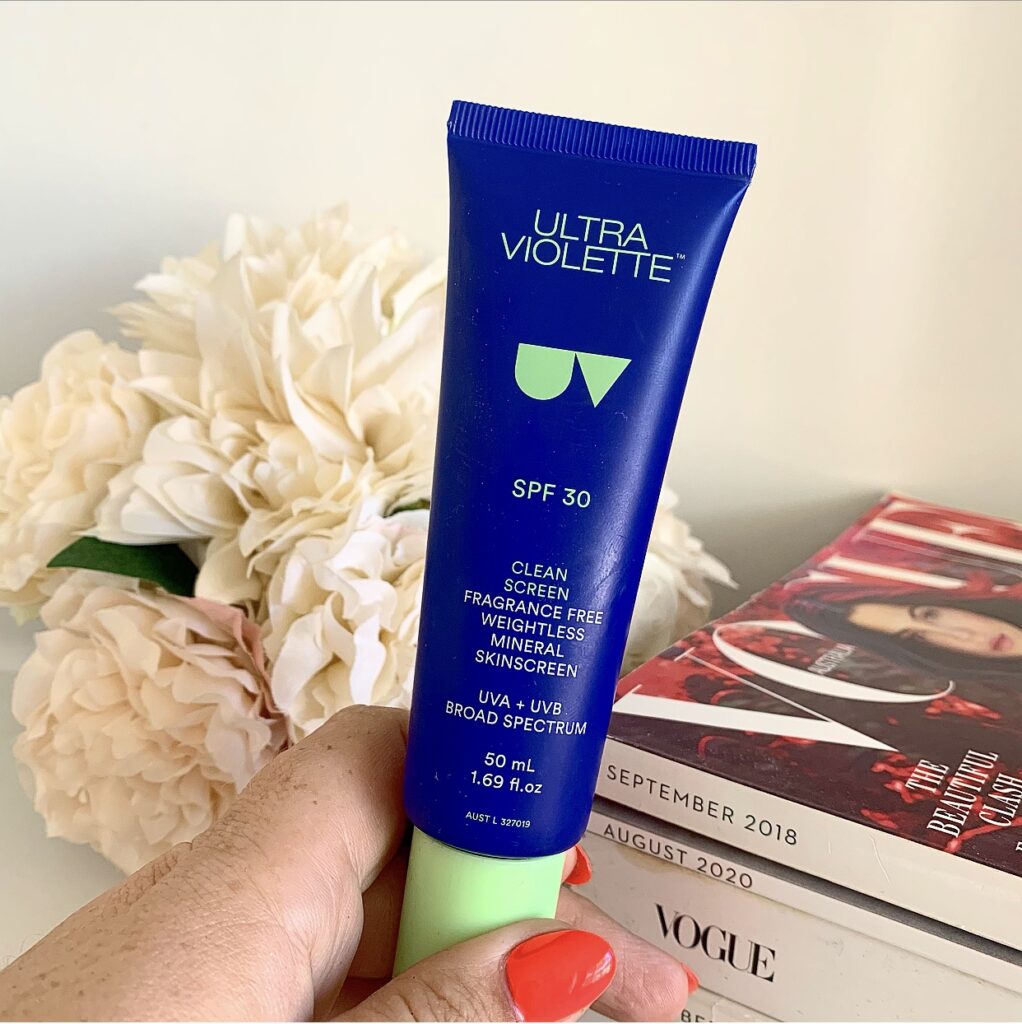 ULTRA VIOLETTE CLEAN SCREEN MINERAL SKINSCREEN – $42.00
Sensitive skin folks, if you've been struggling to find a sunscreen that doesn't react with your skin, this might be the one for you. The Clean Screen was the first partially mineral sunscreen added to the UV line and it's probably my second favourite. This is what I slap on when I know I'm not leaving the house. Just so I can still have some protection from the sun. If it has one slight drawback, because it has Titanium Dioxide as it's main active, it does leave a slight cast on the skin. But it does fade very quickly. If the cast is a concern for you, you might prefer…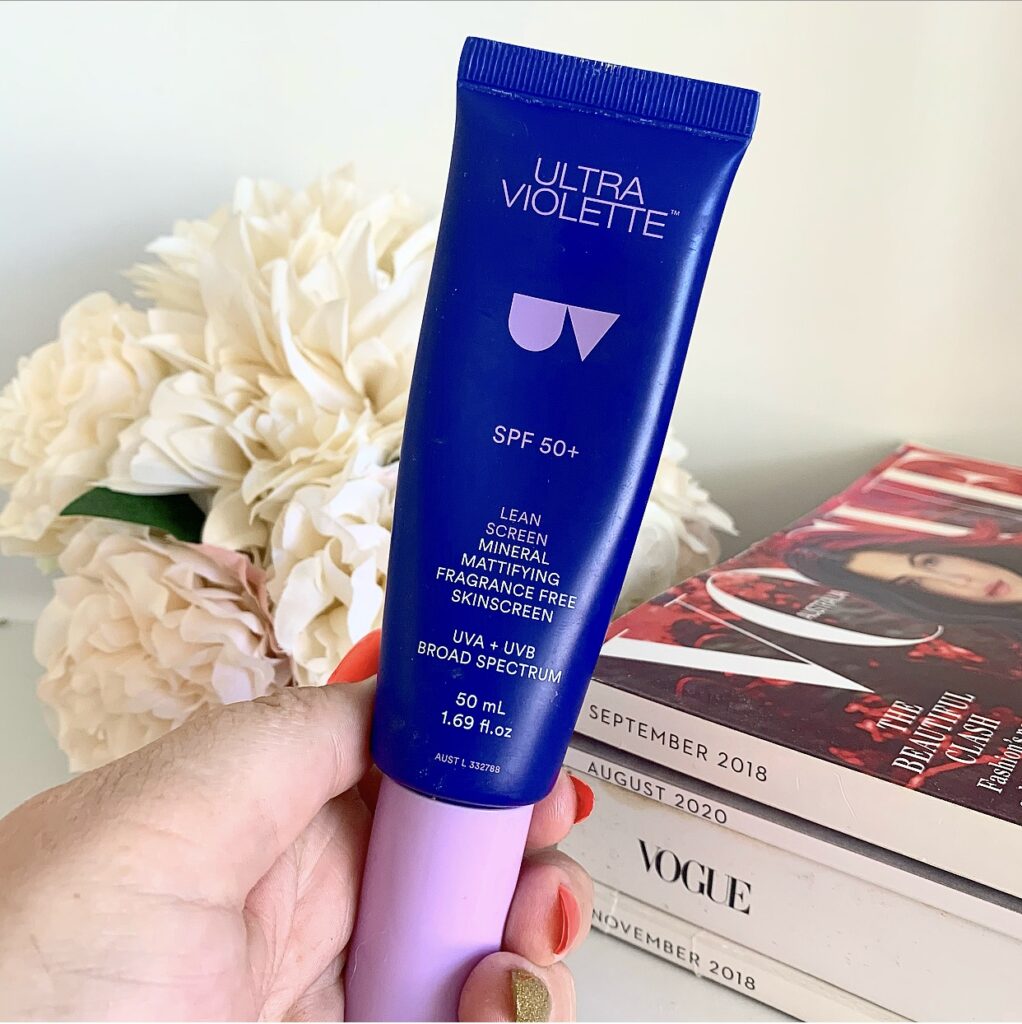 ULTRA VIOLETTE LEAN SCREEEN MINERAL MATTIFYING SKINSCREEN – $45.00 – review here
Ultra Violette's newest baby. I reviewed this one not that long ago, but a quick refresher. Lean Screen is Ultra Violette's first all Mineral Skinscreen and one of the first that I've come across that doesn't have a thick, unblendable texture. This one is smooth, silky and best of all, leaves my face protected without being ghostly white! The Lean Screen is my top choice for those with oily skin.
Now, that's all for the face. But Ultra Violette didn't stop there. We have two other products to chat about.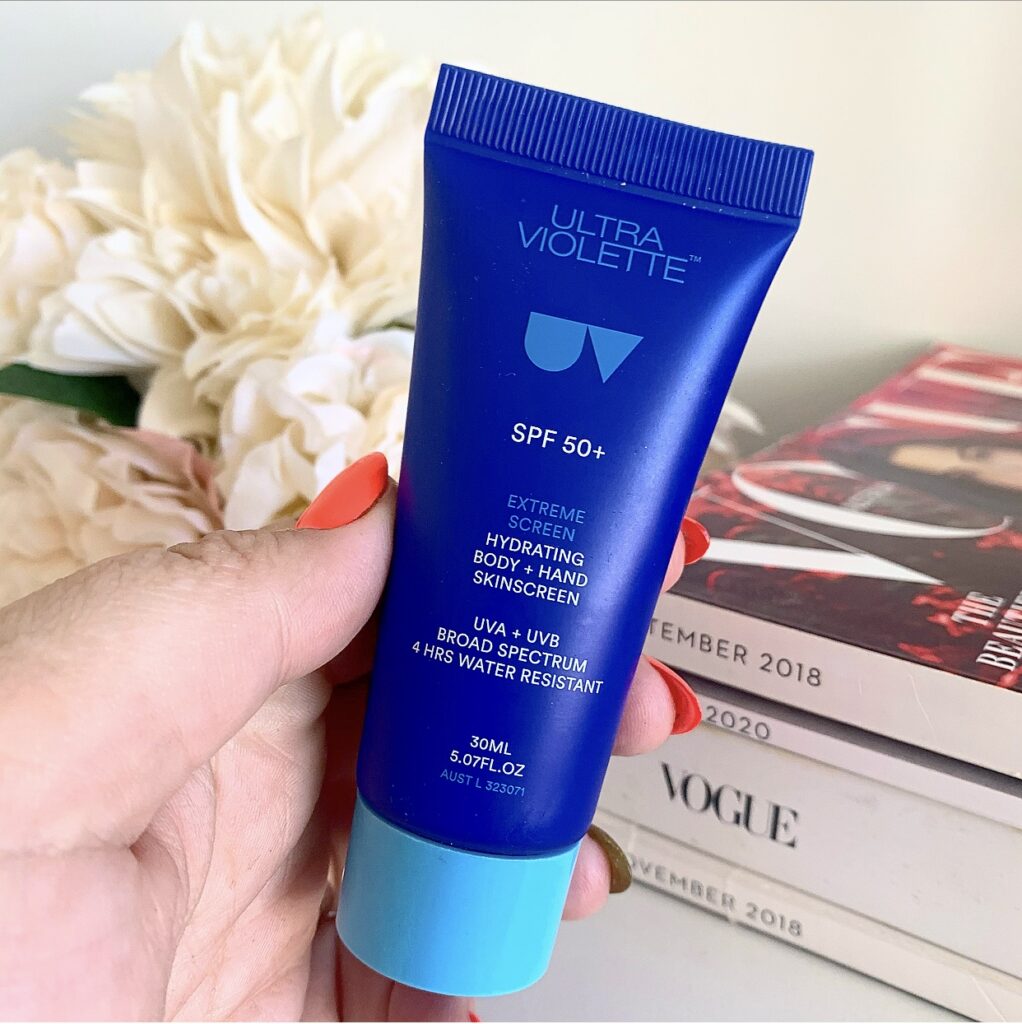 ULTRA VIOLETTE EXTREME SCREEN FOR BODY AND FACE – $15.00 – $35.00
My handbag staple. The Extreme Screen has so many amazing features. Not only is it a kickass sunscreen, but it doubles as my hand cream too. It has a summery coconut scent and also a hint of shimmer. Because why should wearing sunscreen be boring? Plus, it's water resistant for up to 4 hours, so as long as you remember to reapply, she isn't going anywhere!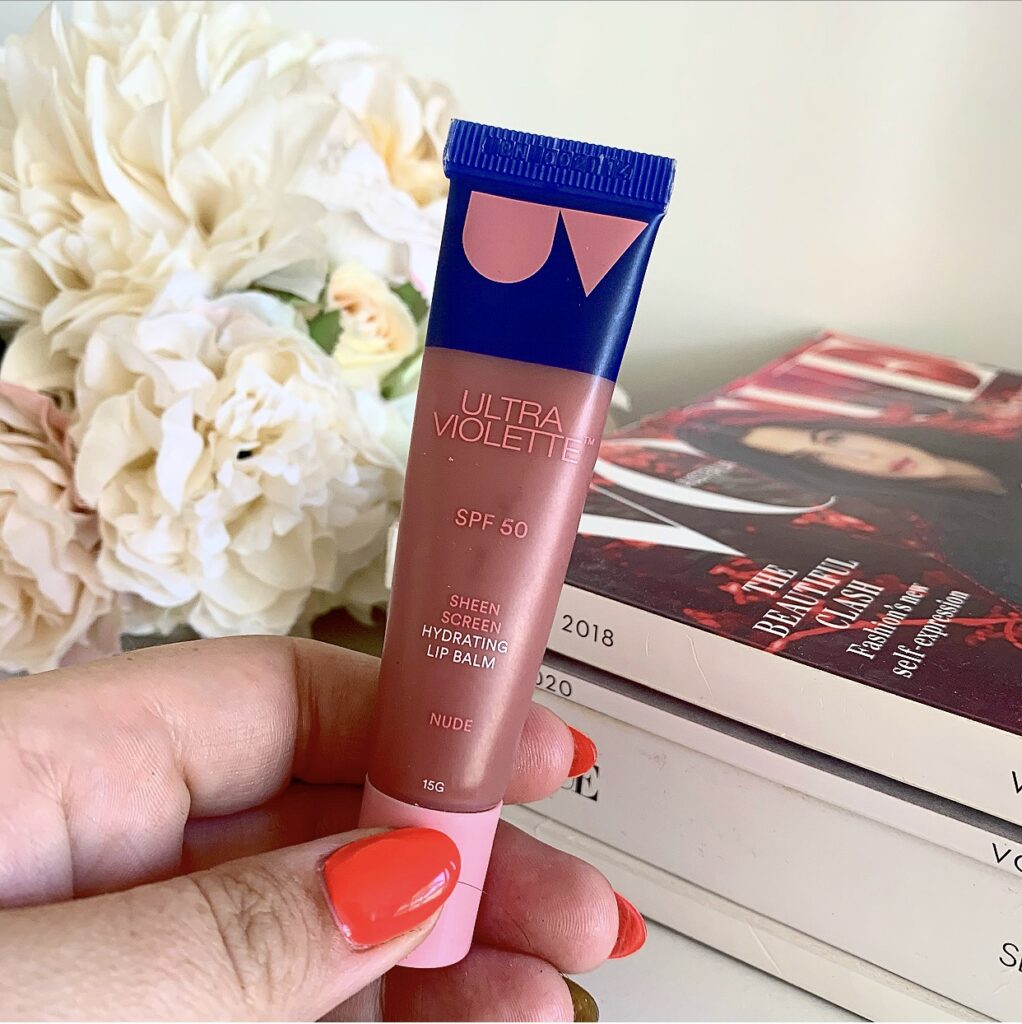 ULTRA VIOLETTE SCREEN SCREEN HYDRATING LIP BALM – $25.00
There is one part of our face that we all forget to protect. Our lips! Fortunately, Ultra Violette has us covered there too. The Sheen Screen lip balms are just so good. Smooth and glossy, without feeling heavy or sticky. This is my one work day essential. They also come in four shades (I have the shade Nude). And they are perfect for any occasion!
Finally, a flower of sun protection!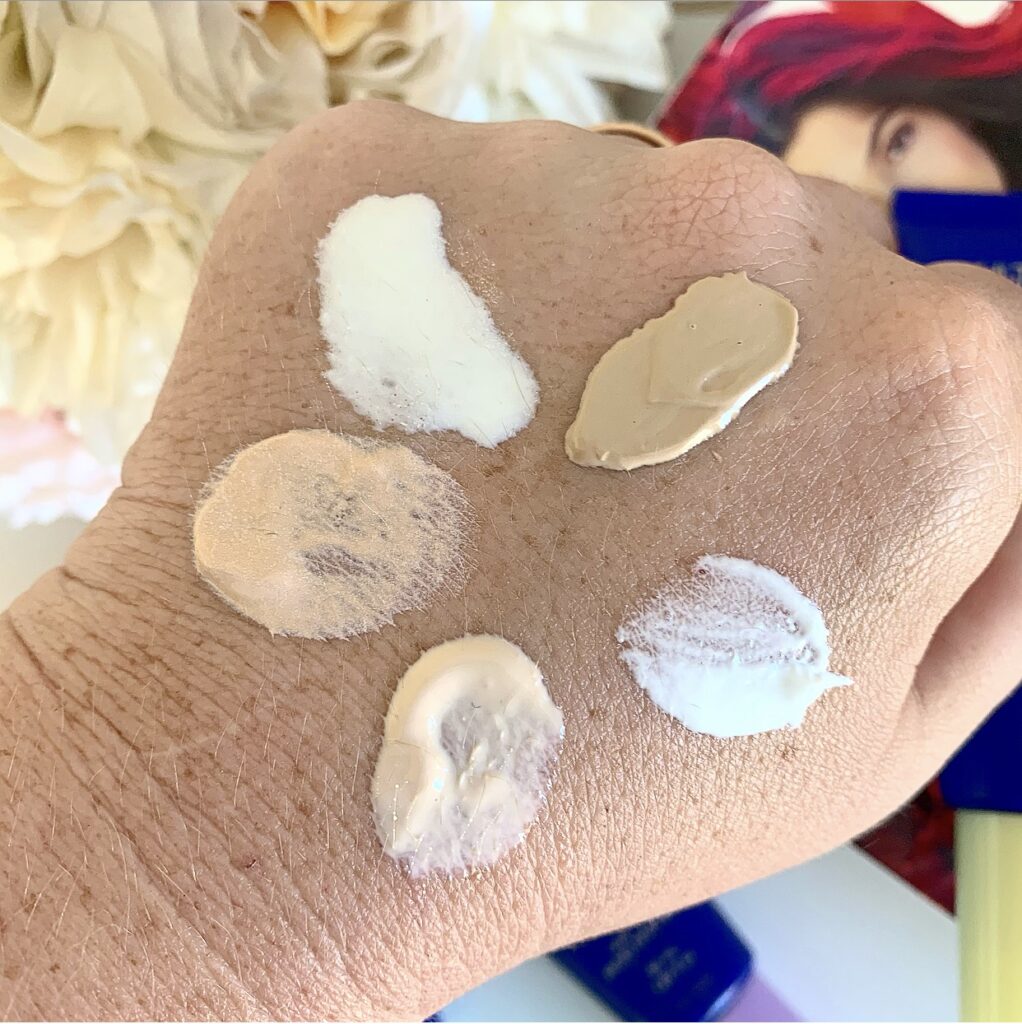 And that's everything about Ultra Violette! There is a reason why I love them as much as I do. They are just so good! And hopefully this serves as a reminder to wear you sunscreen today and every day (remember, 5-6 pumps!) Have you tried anything from Ultra Violette? Let me know down below!
Cheers and love
Emmie xo