Back in April last year, I decided to take a stab at the $100 full face challenge. The idea being that I do a full face of makeup using products that total under $100. And by some miracle, I managed to succeed at that. But now that more and more affordable options are becoming available, I want to try again and see if I can do better.
Now, if you want a refresher on the last time I did this, you can find that here. But this time, I wanted to add a few new rules to the game for myself. Mostly, I wanted to do this with as many new products as I could. So, if you want to see if I succeeded, just keep reading!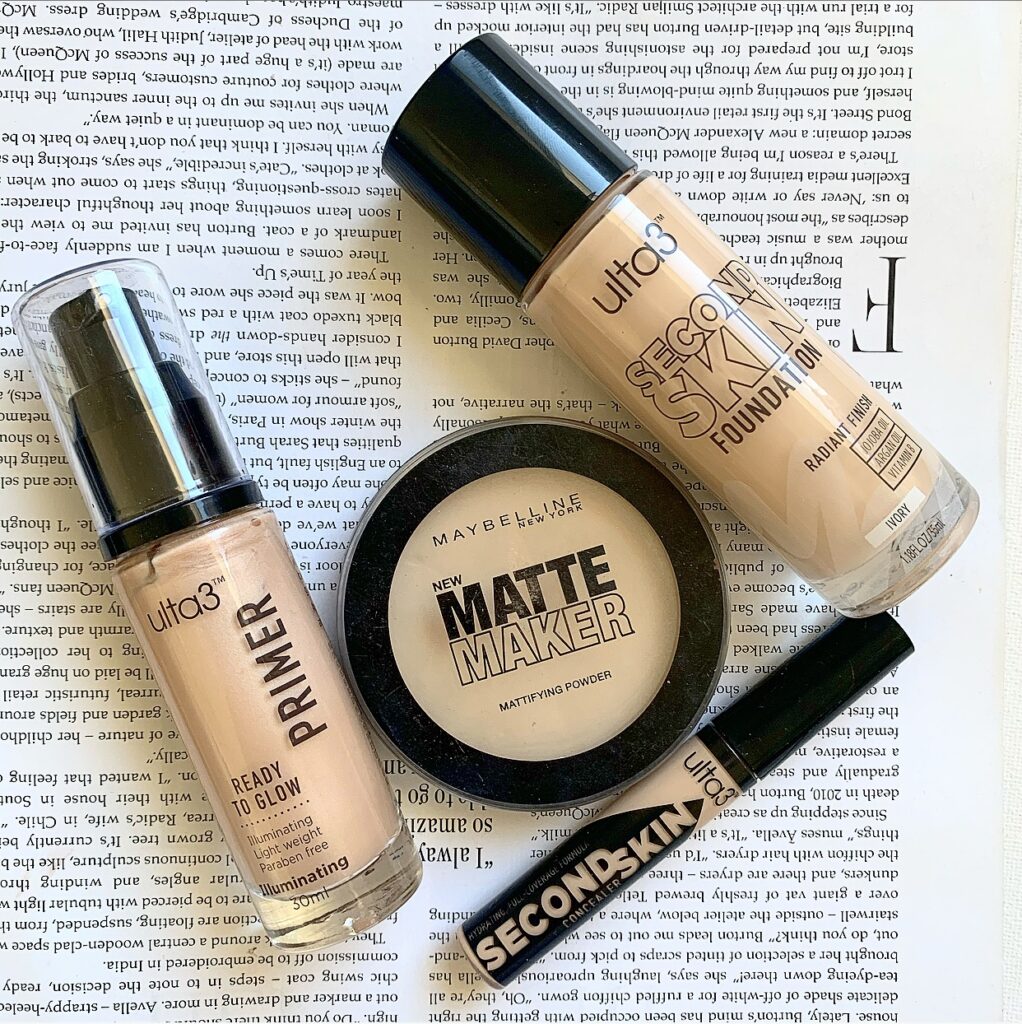 STEP 1: FACE
We all know it's a crime not to prime. So I'm starting with the ULTA3 READY TO GLOW ILLUMINATING PRIMER – $9.95. This was kindly gifted to me by a friend and it has a lovely, luminous finish. For foundation, I used the newly released ULTA3 SECOND SKIN FOUNDATION – $11.95. Look out for my review on this this coming Friday. I concealed with the ULTA3 SECOND SKIN CONCEALER – $7.95 (sent in PR) and I set everything down with the MAYBELLINE MATTE MAKER POWDER – $11.95.
FACE TOTAL – $41.80
STEP 2: EYES AND BROWS
I kept my brows relatively simple by bringing out my old favourite. The ESSENCE MAKE ME BROW BROW GEL – $5.00. This is the sole repeat product from the last time I did this. For eyeshadow, I use the MAKEUP REVOLUTION PROVOCATIVE RELOADED PALETTE – $8.00. I created a very simple pink look that I ended up really loving. For mascara, I used the ESSENCE VOLUME HERO MASCARA – $7.00. This is one I reviewed a little while ago and while I do stand by it, I'm liking it a bit more now that it's drying out.
EYES AND BROWS TOTAL – $20.00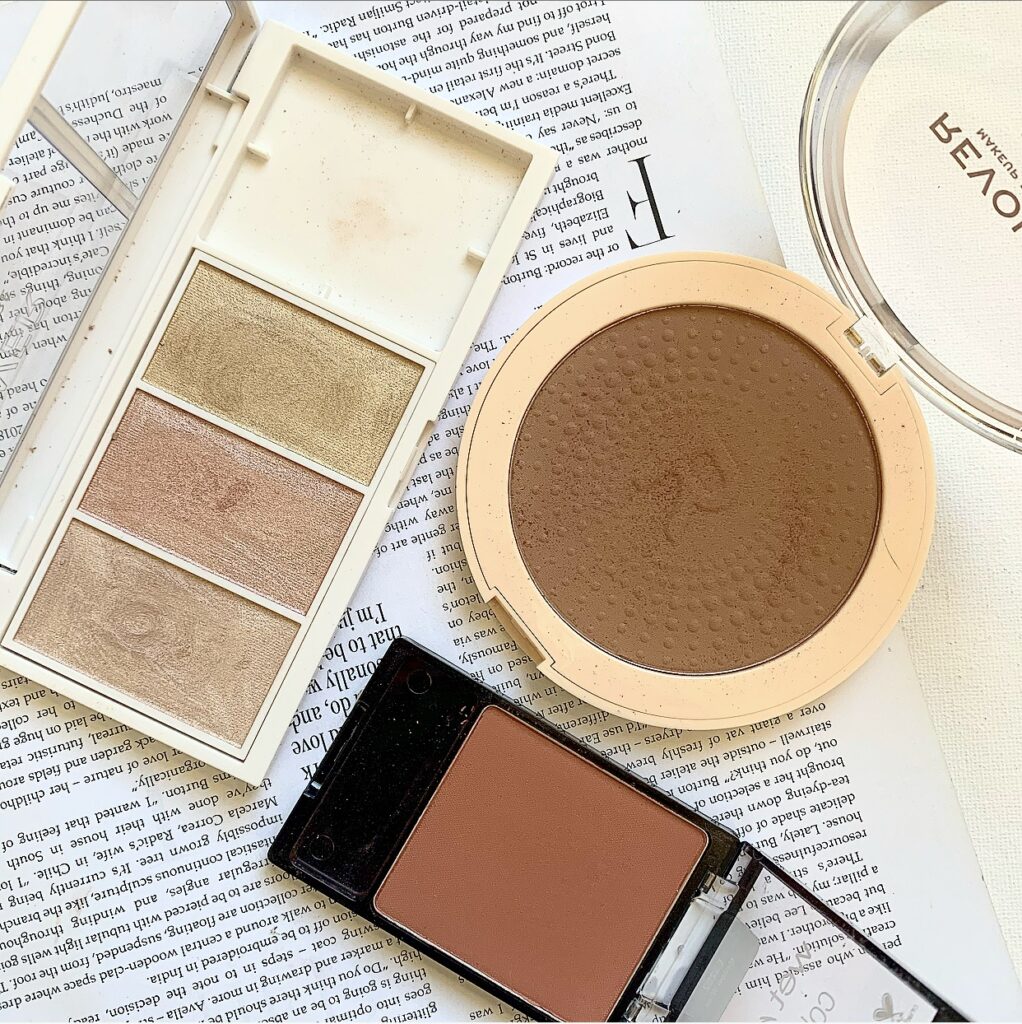 STEP 3 – CHEEKS
OK, this is where I arguably cheated last time and reused products. This time, I wanted to highlight some great affordable cheek products. I bronzed with the MAKEUP REVOLUTION MEGA BRONZER in COOL – $10.00. This is actually a really lovely bronzer, but there is a ton of kickup with it. I used the WET N WILD COLOR ICON BLUSH in MELLOW WINE – $6.00 to add a little colour back into my cheeks. This paired really nicely with the bronzer in terms of tone. Finally, I hit the old cheekbones with the FLOWER BEAUTY SHIMMER AND STROBE HIGHLIGHTING PALETTE – $9.99. While this isn't my favourite highlighter out there, I can't argue with the price. Plus, it is a pretty intense glow.
CHEEKS TOTAL – $25.99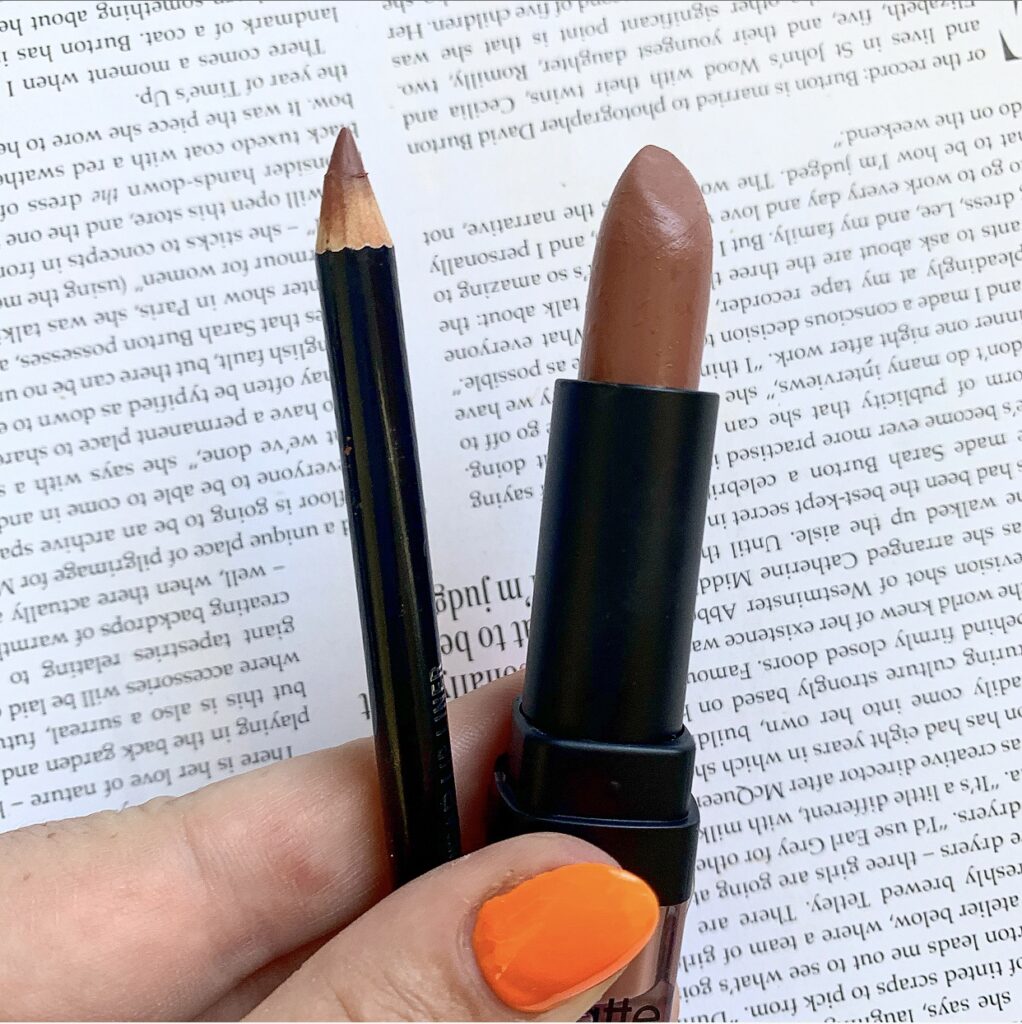 STEP 4 – LIPS
Now, a chance to tell you all about one of my favourite lip combo's. I lined my lips with the ULTA3 LONGWEAR LIP LINER in NUDE – $4.95 and then finished with the ULTA3 MATTE LIPSTICK in TRUFFLE. This combo is the affordable nude lover's dream!
LIPS TOTAL – $9.90
FULL FACE TOTAL – $97.69 (nice)
Well then, I actually managed to do one better this time! Now, for the finished product.
And that's the $100 challenge! Gotta say, I'm pretty happy that I did better this time and with more products. I, of course, tag anyone who reads this to attempt it for themselves and I encourage you to leave your affordable favourites in the comments below!
Cheers and love
Emmie xo