Some of my favourite blogs posts to read are old tag challenges from yesteryear. And one of the biggest ones from that time was the $100 full face challenge. Now, back in the day, this was actually a decent challenge for us Aussie girls because makeup is pricier here than in other parts of the world and up until recently, many of the more well known drug store brands (Wet N Wild, Makeup Revolution) were not readily available to us.
But seeing as a lot of those brands are now more readily available to us (the aforementioned Makeup Revolution just launched in Priceline last week), I decided to pull through my makeup collection and see if I can do a full face with less than $100 now. So, if you want to see how I managed to achieve this, just keep reading!
Before I tell you how I managed to get to the end result, I decided to set myself a few ground rules. If you decided to try out this tag, I encourage you to try it this way. Or feel free to change these if you wish
1) All products must still be readily available for purchase (no limited edition/discontinued products).
2) All pricing is in AUD and at recommended retail pricing at time of writing.
3) Any mini or sample sized products must be available for sale at that size.
4) All products must be purchased either in Australian based stores or websites (i.e. no Colourpop. I said this was a challenge)
5) I'm not counting brushes because then I would have no money for anything else.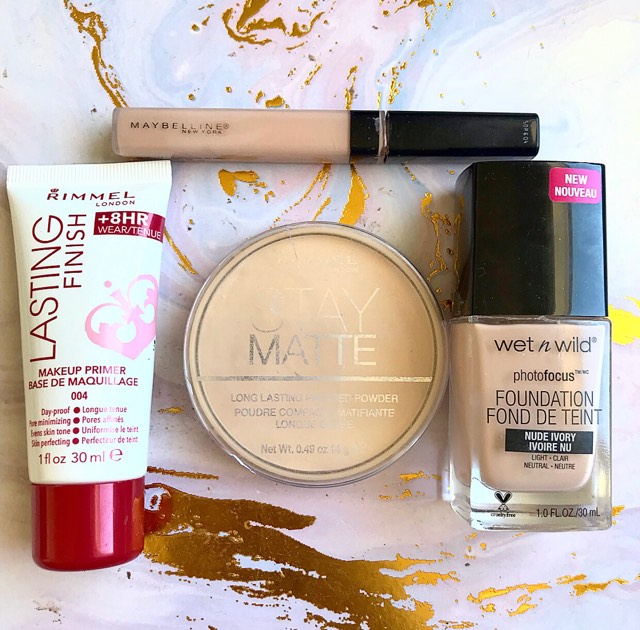 Starting with my base, I primed my skin with the RIMMEL LASTING FINISH MAKEUP PRIMER ($13.95 – priceline.com.au). This is an old favourite of mine that really helps grip product to your skin due to it's tacky nature. For foundation, I went with the WET N WILD PHOTO FOCUS FOUNDATION in NUDE IVORY ($13.00 – glamraider.com). Not my favourite foundation in the world but it does a good job and it has a pretty awesome shade range. Next up is concealer and I used the MAYBELLINE FIT ME CONCEALER in FAIR ($15.95 – priceline.com.au). I also used this as my eye primer to cancel out my redness. Finally, I set my face and eye area down with the RIMMEL STAY MATTE TRANSLEUCENT POWDER ($11.95 – priceline.com.au)

BASE TOTAL – $54.85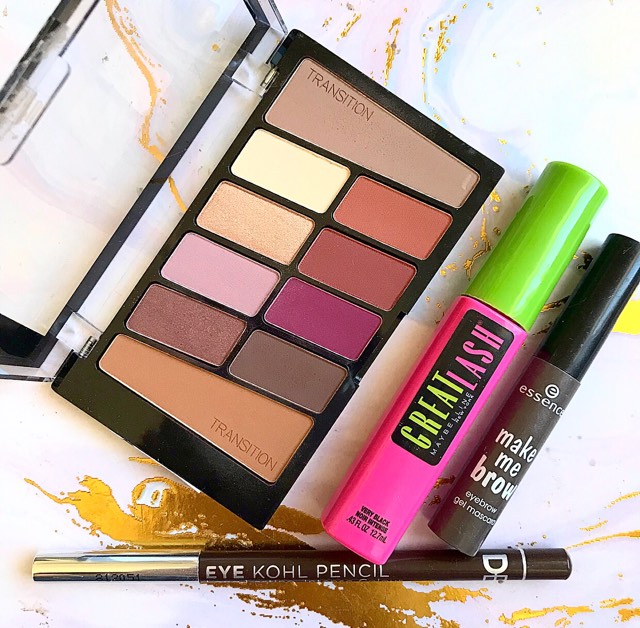 Next up, eyes! And I went with the WET N WILD COLOUR ICON EYESHADOW PALETTE in ROSE IN THE AIR ($11.00 – glamraider.com) The Wet N Wild palettes are really good quality, have a great colour range and are very versatile. For liner, I went with the DESIGNER BRANDS EYE KHOL PENCIL in BLACK BROWN ($6.99 – dbcosmetics.com.au) on my waterline, which I smoked out slightly. Next up is mascara and I used a very old favourite, the MAYBELLINE GREAT LASH MASCARA ($12.95 – priceline.com.au). I love that the wand is nice and petite so I can use it on my lower lashes. Finally, brows. Fortunately, I have quite thick brows that don't need a lot of filling in, so I usually just use the ESSENCE MAKE ME BROW in BROWNY BROWS ($5.00 – priceline.com.au) to keep them in place.

EYES TOTAL – $35.94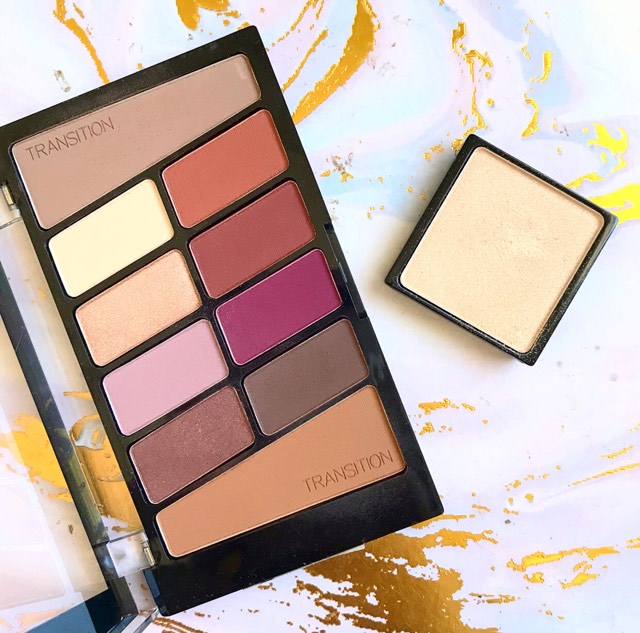 Cheek time. And this is where I'll be using an old tip that I learnt from a makeup loving friend. I went back to the Wet N Wild palette and I mixed the top and bottom transition shades for my bronzer. Like I said before, this is a very versatile palette. I also dipped into the mauve shade for a pop of blush. Finally, you know I have to highlight. And while the Wet N Wild palette doesn't have an ideal highlight shade, I had another really good option. The ULTA3 HIGHLIGHT in SUNBEAM ($3.95 – ulta3.com.au). These little shadows are really good quality and as you will see from the below swatch, it has such a gorgeous glow. I not only used this on my cheekbones, I also used it under my brows and in my inner corner.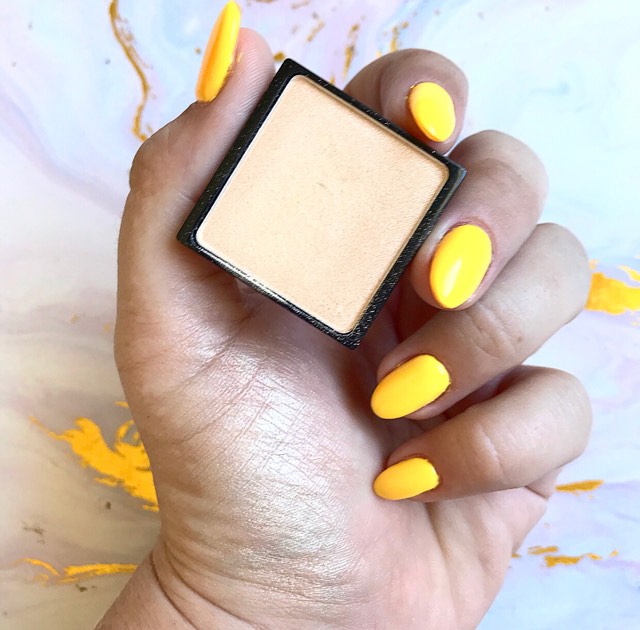 CHEEK TOTAL – $3.95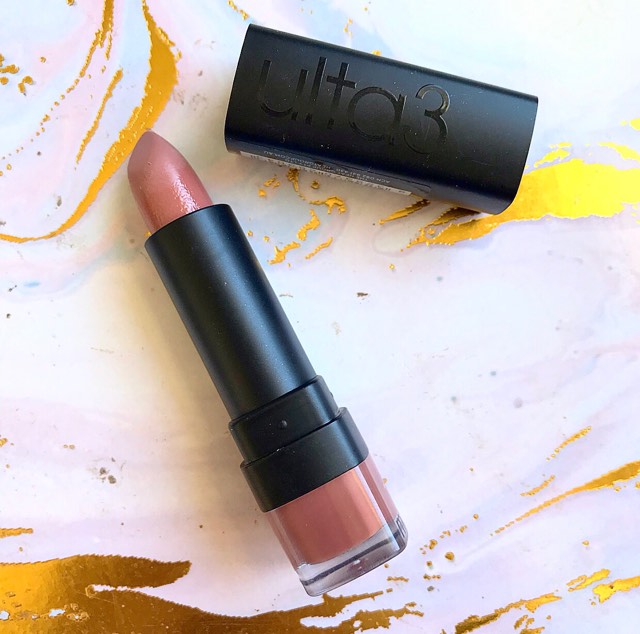 Finally, lips, and I can keep this short and sweet. I chose the ULTA3 MATTE LIPSTICK in POSH ($4.50 – ulta3.com.au). These lippies have been my secret for a long time and they have a great range of colours.

LIPS TOTAL – $4.50
GRAND TOTAL – $99.24 🙂
So, as you can see, I got there in the end! I will say, it wasn't easy. And I did have to use some products in different ways to what they were intended to get it under $100. Now, because I feel like I should, here is a shot of me with the look I managed to create!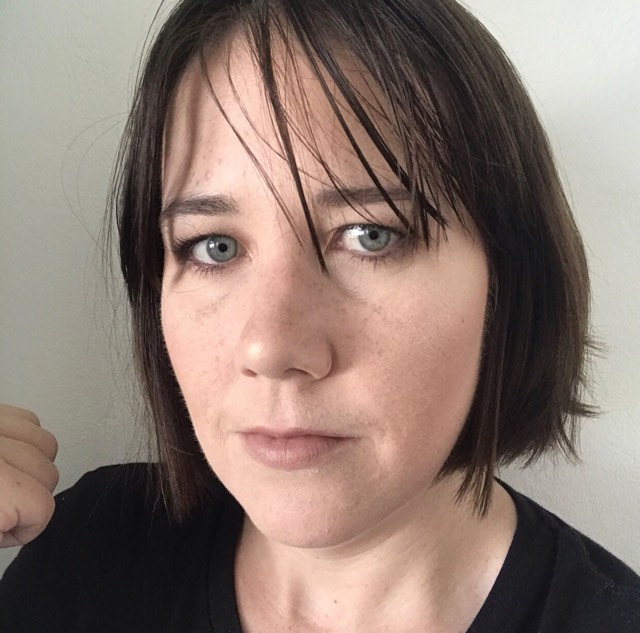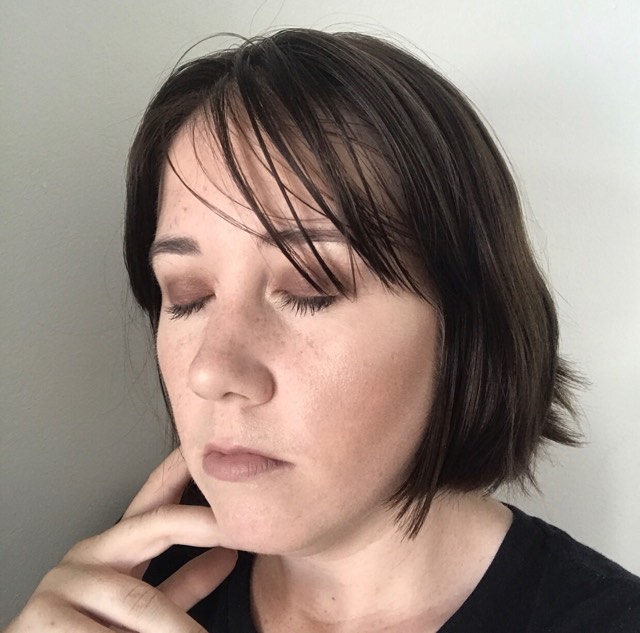 Overall, while makeup is still quite pricey over on our side of the world, it is thankfully getting easier to achieve a good makeup look for less. What are some of your favourite drugstore brands? Also, I tag anyone who reads this to try this out. If you do decide to do this challenge, let me know!
Cheers and love
Emmie xo