I love eyeshadow palettes. That much is already known about me. But what I also love is discussing eyeshadow palettes. The good, the bad and the shimmery! So when I saw Smokey Glow do The Palette Tag on her Youtube page over the weekend, I decided to get in on the fun!
Now, there are a ton of palette tags out there (this one was created by Allie Glines and Samantha March on Youtube). And I have actually done a similar one in the past. But that was over two years ago and my palette collection has exploded since then. So, if you want to see my picks, just keep reading!
*Em's note* At the time of writing, I have the Pat McGrath Mothership VII Divine Rose on it's way to me. Which would technically qualify it for two of the categories. But I'm excluding it due to not physically having it yet.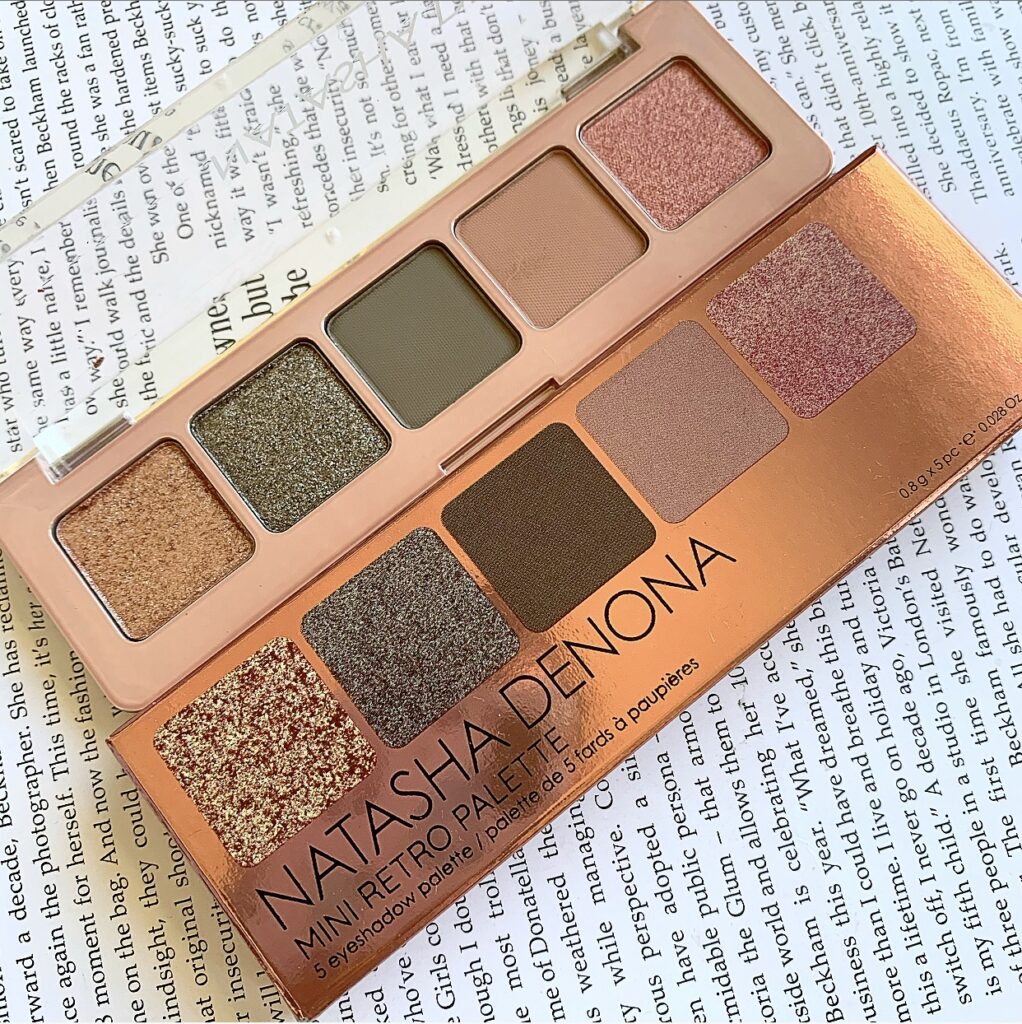 NEWEST PALETTE – Natasha Denona Mini Retro Eyeshadow Palette – $42.00
MY THOUGHTS – This baby is so new, I haven't even had a chance to use it yet! I do already have a deep affection for the ND eyeshadow formula so I'm hoping that this is more of the same. The colours in it are so cool!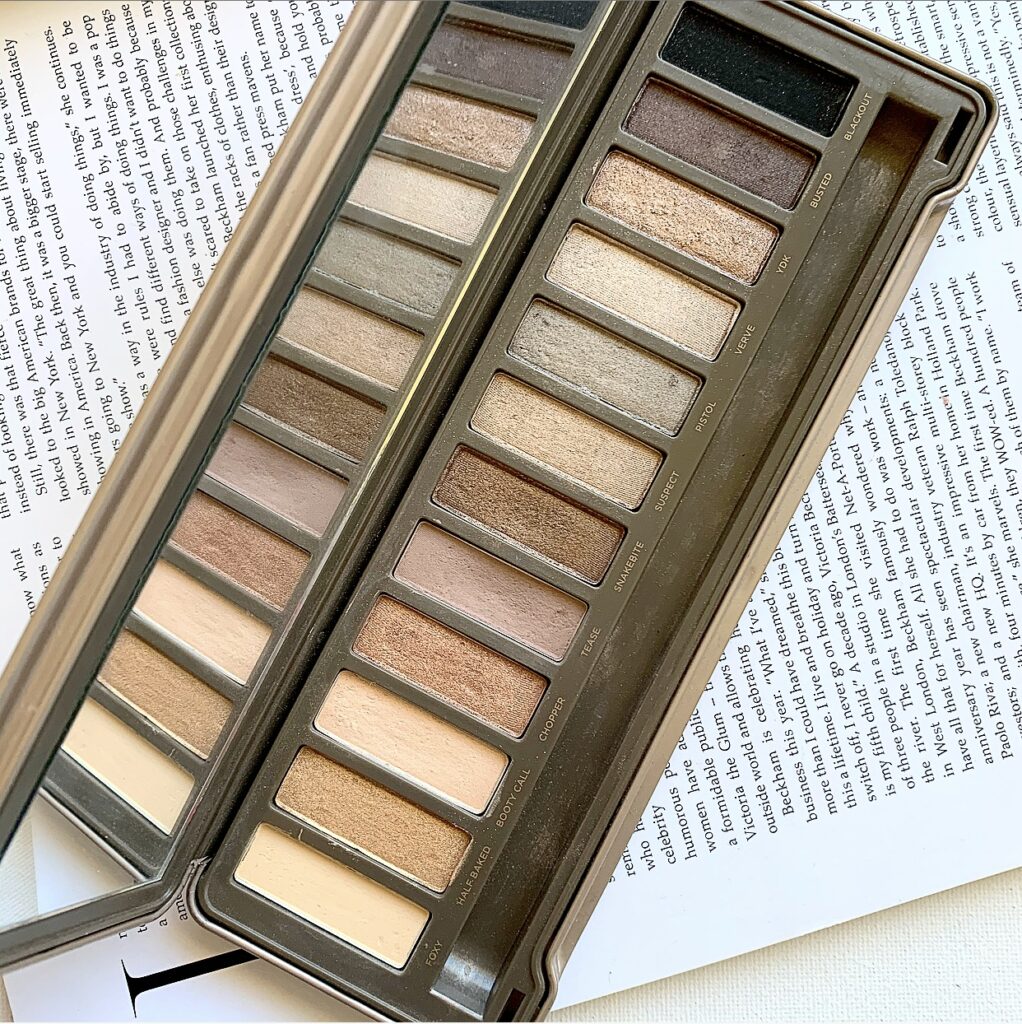 OLDEST PALETTE – Urban Decay Naked 2 Eyeshadow Palette – Discontinued
MY THOUGHTS – While this isn't my first palette (that honour belongs to the Too Faced Natural Eyes Palette), the Naked 2 is definitely the oldest that I still own. I was gifted it back in 2014 (!!!) by a friend and it has so much nostalgia to me. I've seen a bunch of people declutter their Naked palettes over the last year or so, but I can't bring myself to declutter mine. It's a part of makeup history to me.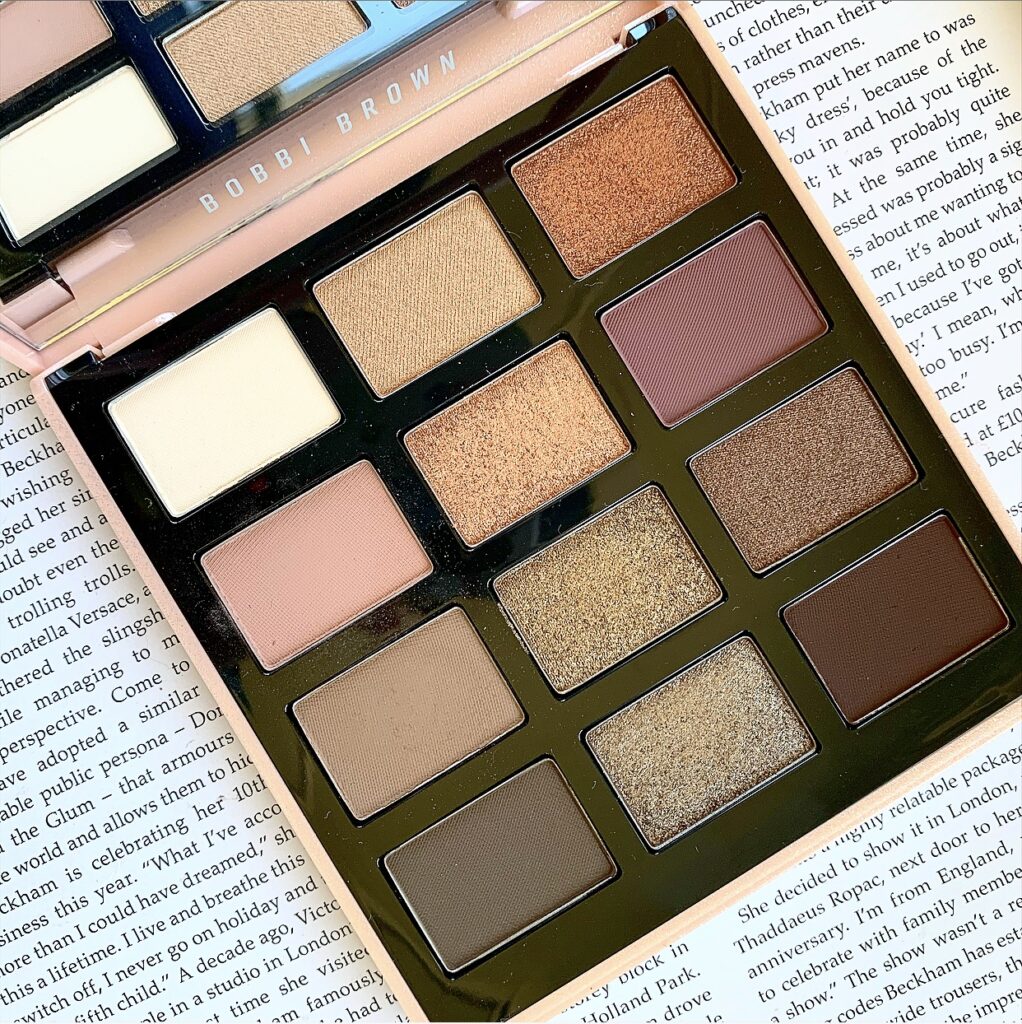 MOST EXPENSIVE – Bobbi Brown Nude Drama II Palette – $125.00 *limited edition*
MY THOUGHTS – Ugh! This palette is so expensive but it's so gorgeous. We all know that I'm a sucker for a good cool/neutral toned eyeshadow palette. And these shades just spoke to me. They blend out so well and they work for any occasion. It might not be everyone's taste, but I love it and I do think it's worth the money.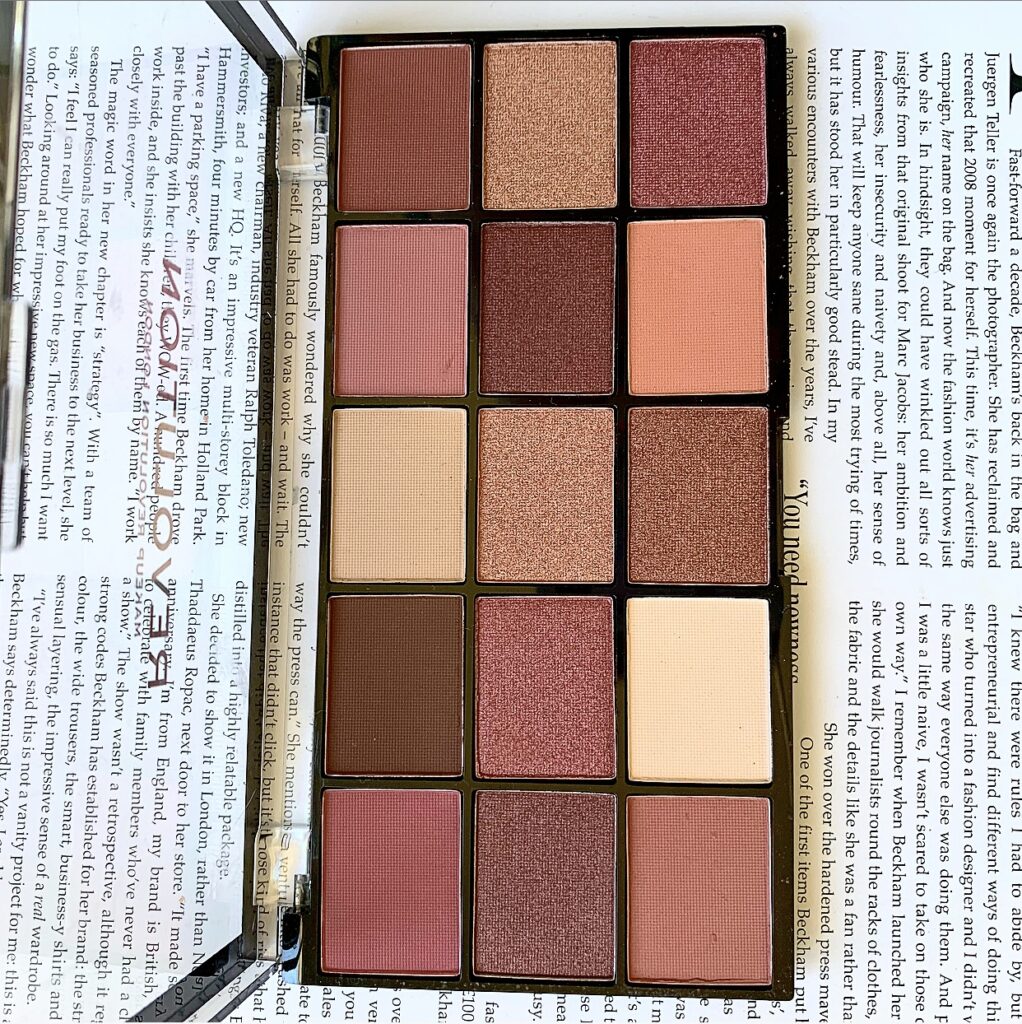 MOST AFFORDABLE – Makeup Revolution Reloaded Palette – $8.00
MY THOUGHTS – Not gonna lie, I was surprised to discover that the Makeup Revolution palettes were the most affordable ones that I owned. And you know what, if you find a shade range you like, these are pretty fantastic palettes. I have a big soft spot for the shimmers in this range.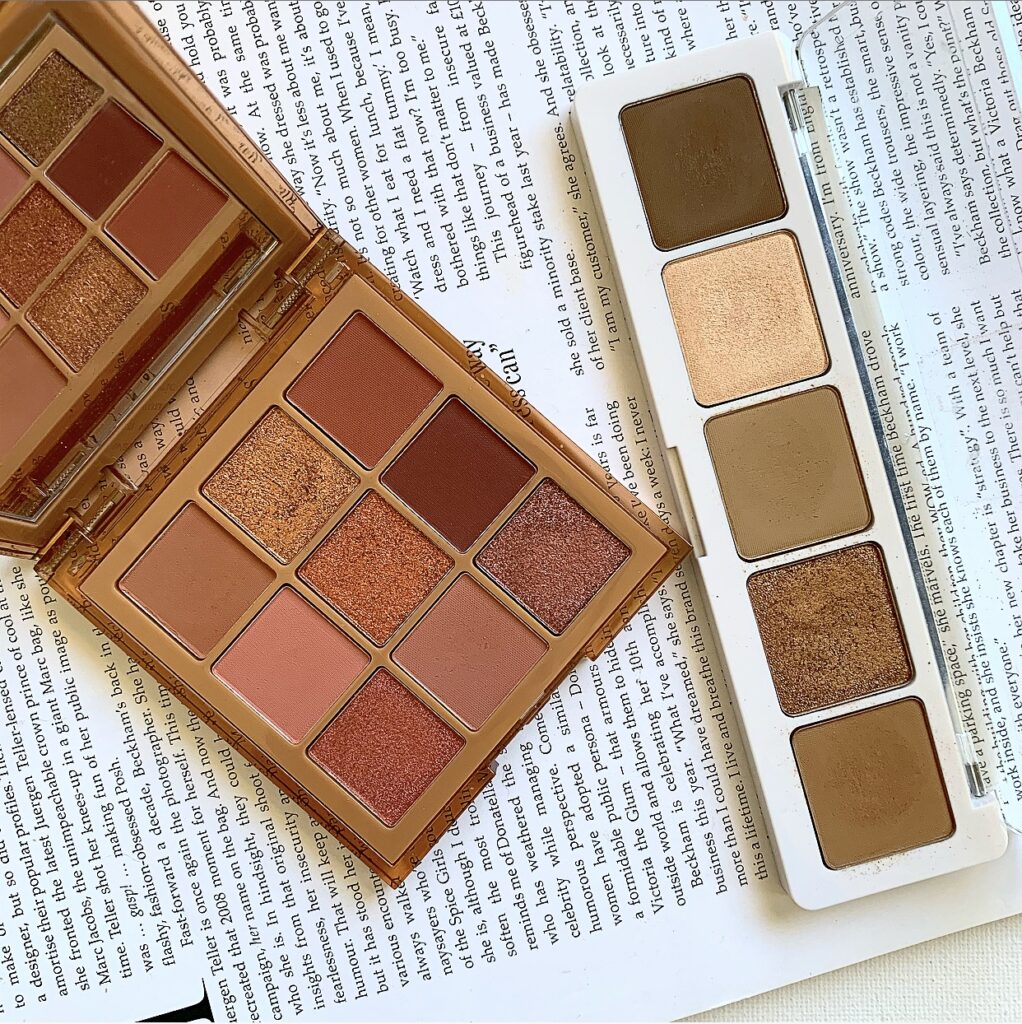 MY EVERYDAY PALETTE – Huda Beauty Medium Nude Obsessions Palette – $58.00 AND Natasha Denona Camel Palette – $78.00
MY THOUGHTS – I wanted to avoid ties here, but I couldn't decide between the two of these palettes. If I want a simple, brown smokey eye, I'll usually turn to either the Nude Obsessions or the Camel palette. I also love these for travel due to their slim size.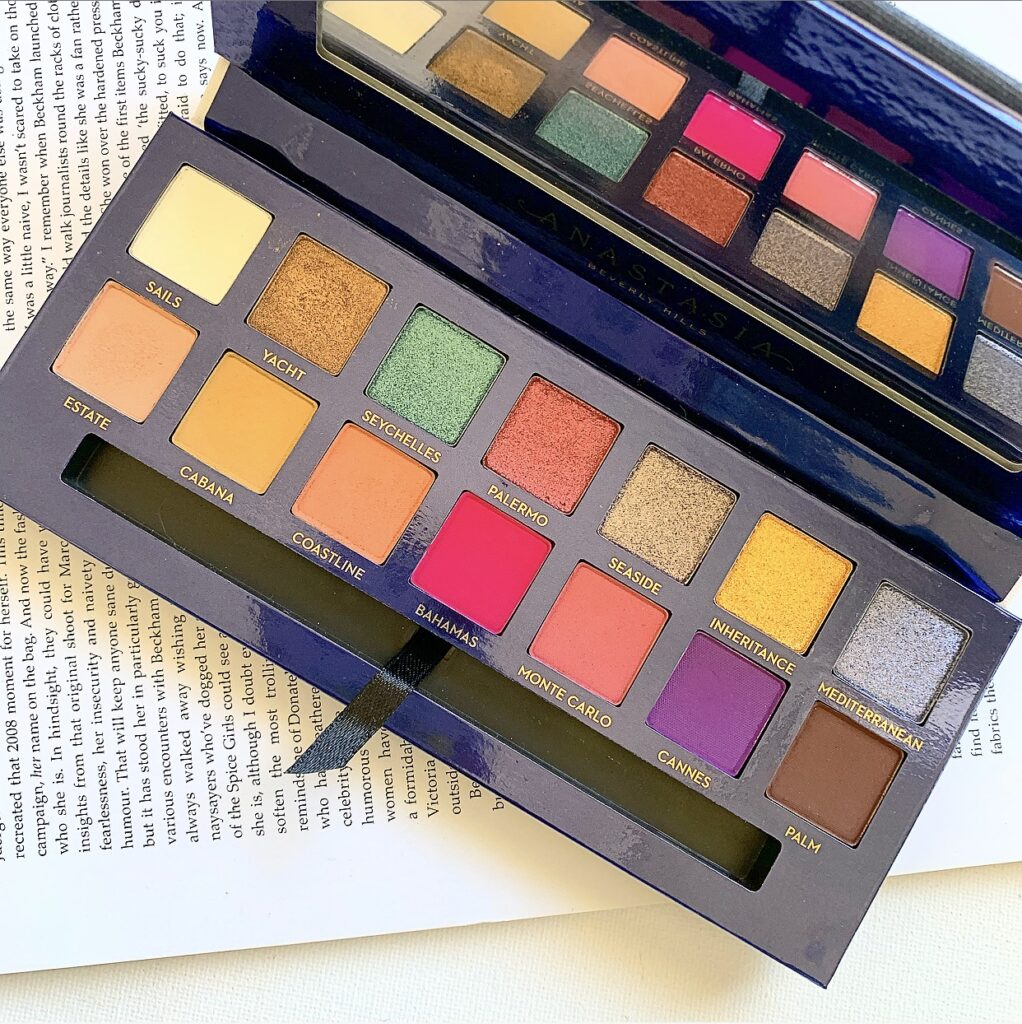 MOST COLOURFUL PALETE – Anastasia Beverly Hills Rivera Palette – $80.00
MY THOUGHTS – Unsurprisingly, I'm not a huge fan of bright colours on the daily. But when the occasions calls for it, the Rivera palette is the one I go for. They are crazy pigmented and they last on the eye all day.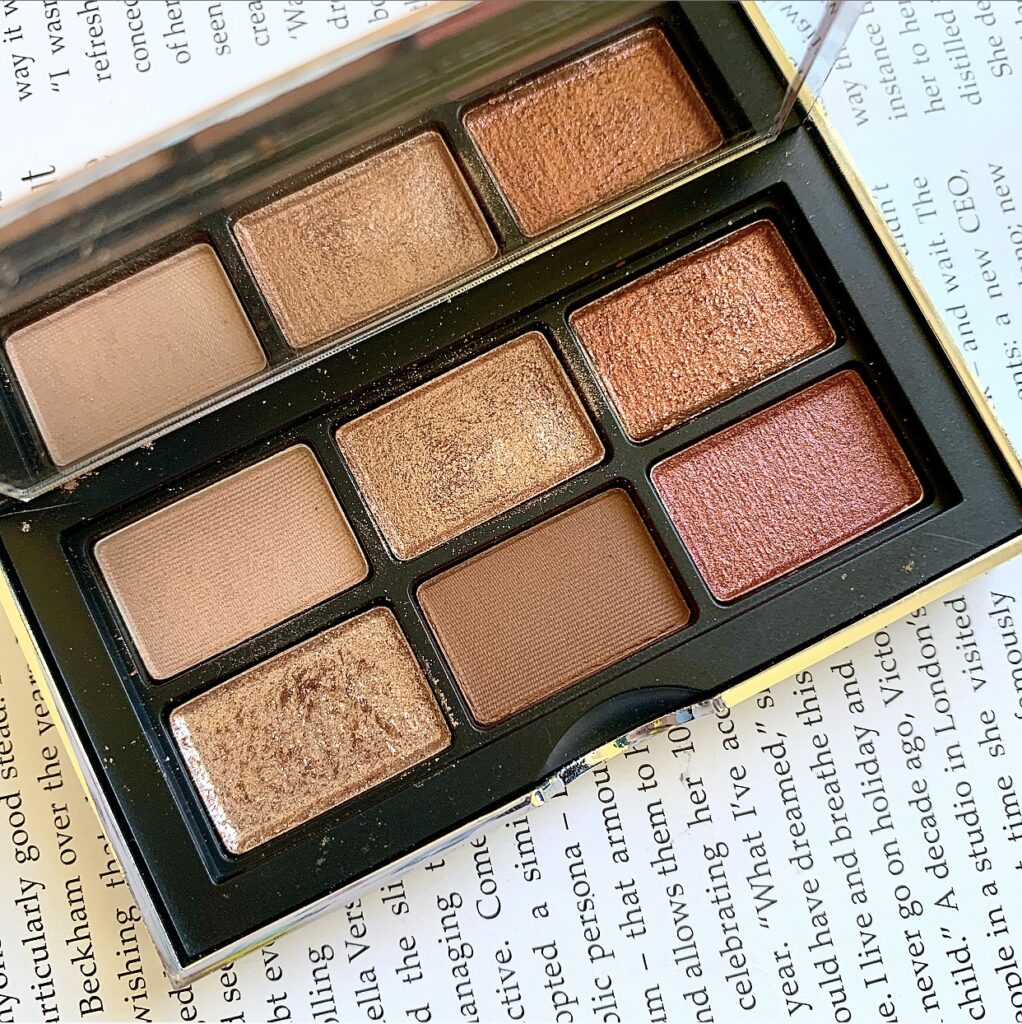 SMALLEST EYESHADOW PALETTE – Nars Mini Wanted Palette – Discontinued *limited edition*
MY THOUGHTS – I missed out on the original Wanted palette so I had to get my hands on this baby. And when I say small, I mean small. It's basically the length of a Mac lipstick. But I love the shades in it and I do get a lot of use from it. So I don't mind that it's mini.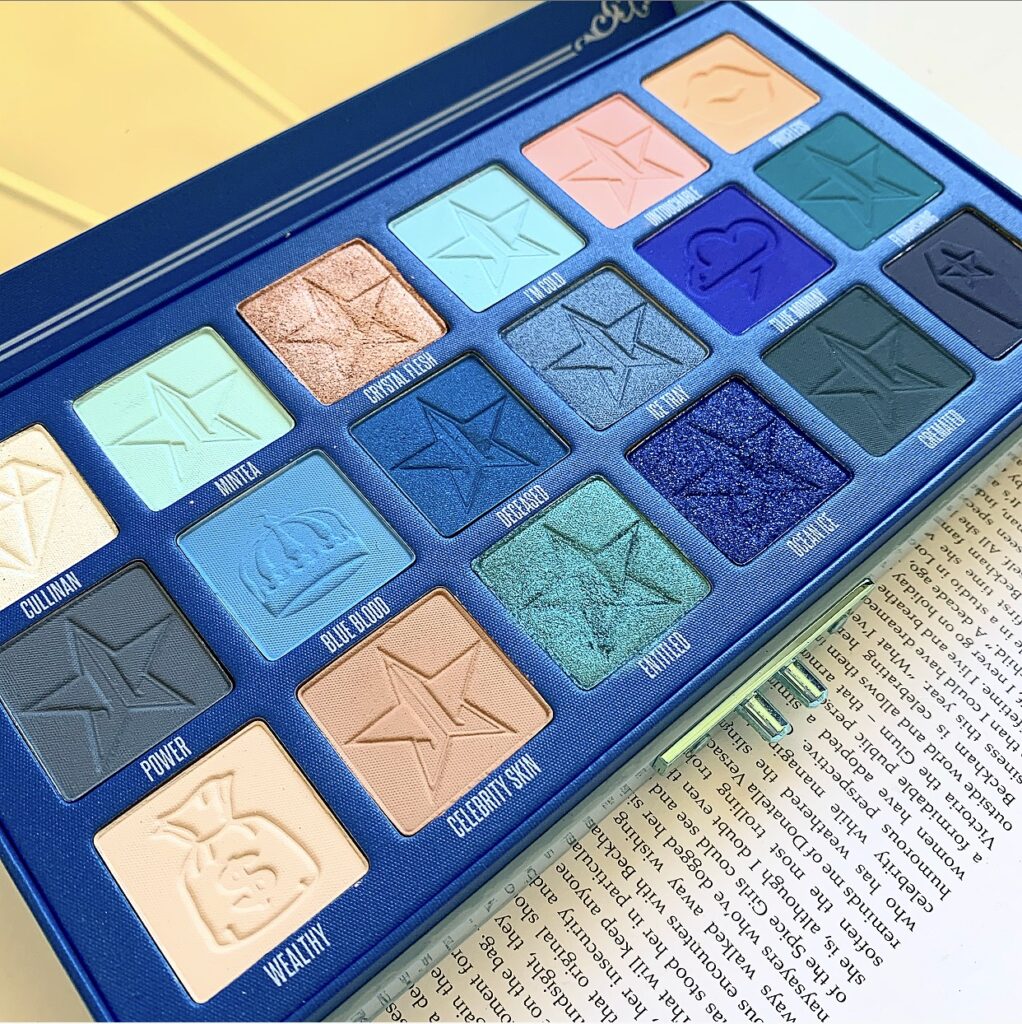 BIGGEST EYESHADOW PALETTE – Jeffree Star Blue Blood Palette – $80.00
MY THOUGHTS – Larger palettes tend to overwhelm me (that'll explain the lack of Morphe in my collection). But on the packaging side, The Blue Blood palette is easily the biggest that I own. I don't use it all that often because it's such a pain to store. I do wish that it was a more streamlined palette.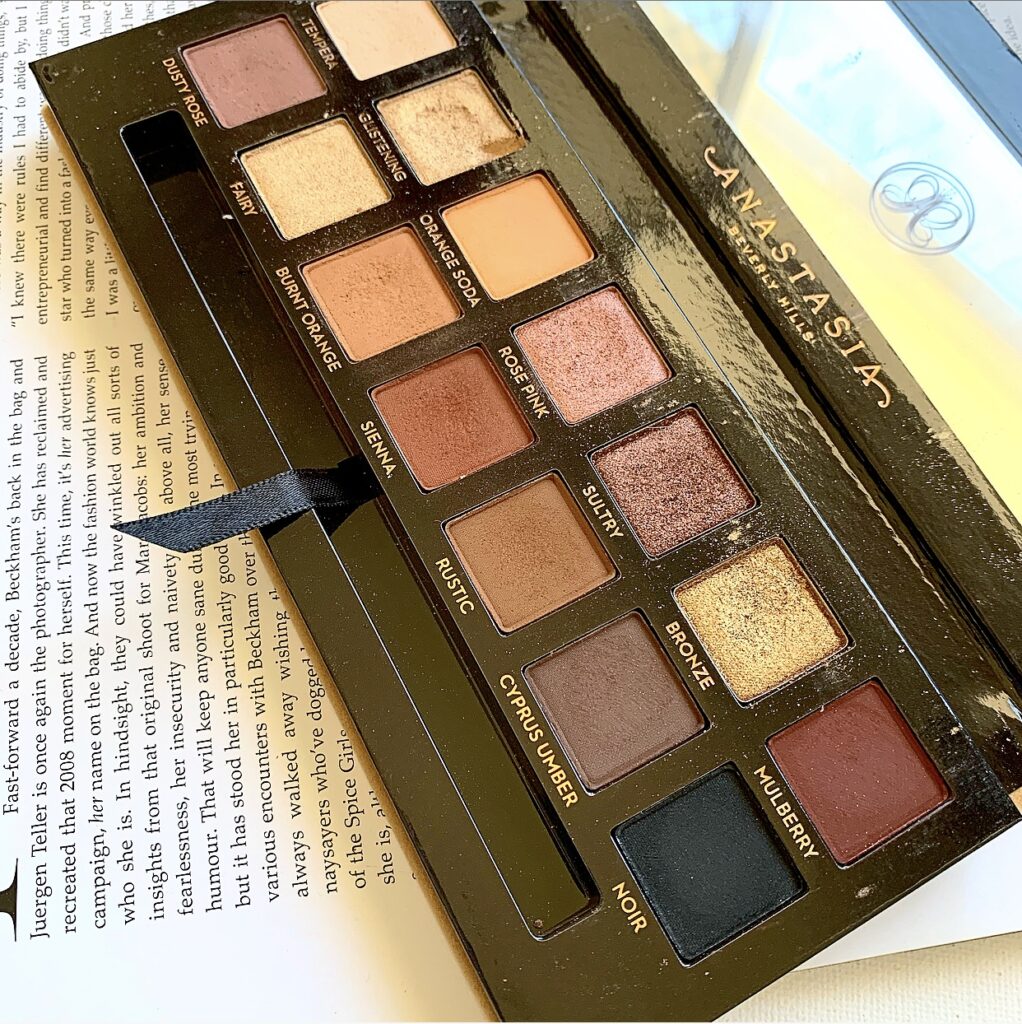 PALETTE WITH THE BEST MEMORY – Anastasia Beverly Hills Soft Glam Eyeshadow Palette – $76.00
MY THOUGHTS – Not gonna lie, this one was a no brainer. The Soft Glam palette was the palette that I wore on my wedding day so I'll treasure it forever.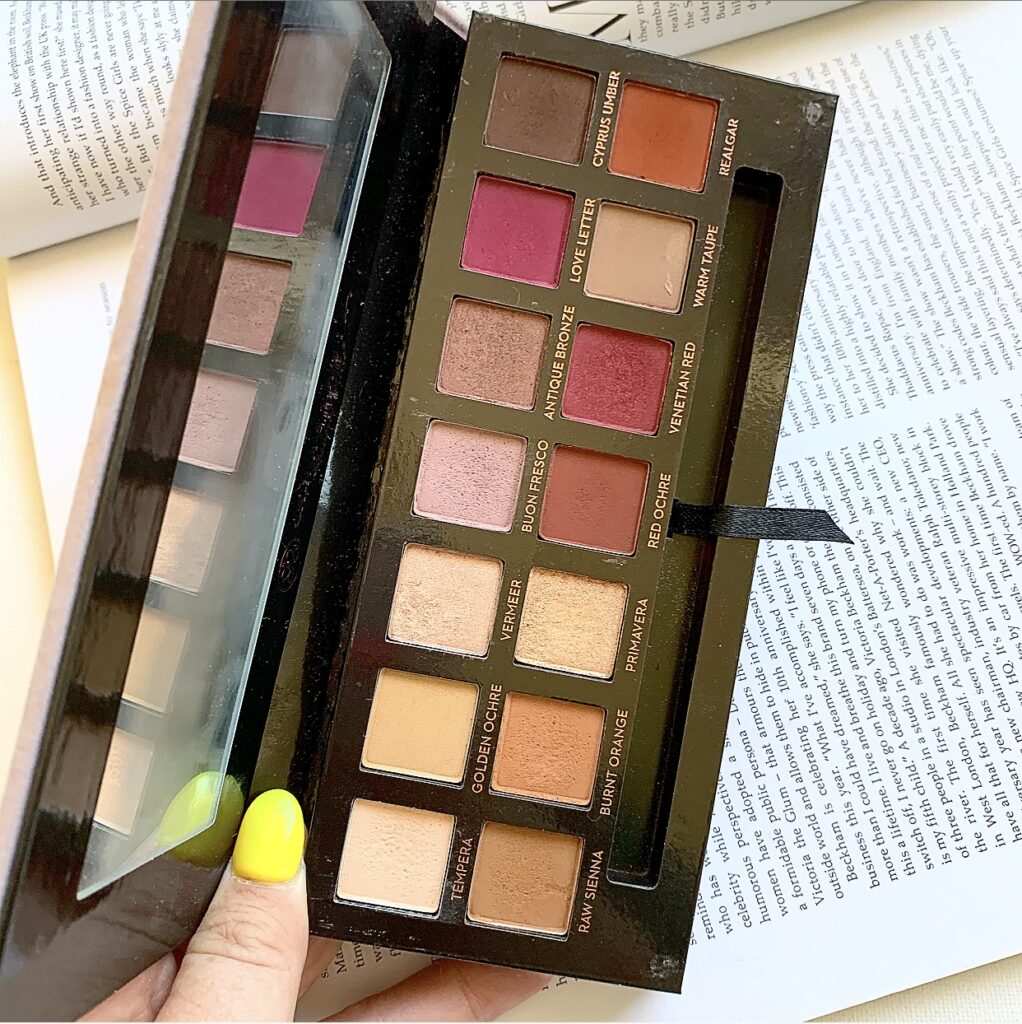 PALETTE THAT WAS WORTH THE HYPE – Anastasia Beverly Hills Modern Renaissance Eyeshadow Palette – $76.00
MY THOUGHTS – Wow. This palette really did change the makeup game, didn't it? The pigment, the blendability, the wear time, the colour story. This palette really is That Bitch. 100% worth the hype.
PALETTE THAT WAS NOT WORTH THE HYPE – Tarte Tartelette In Bloom Eyeshadow Palette – $60.00
MY THOUGHTS – I remember when this was one of the biggest palettes on YouTube. So many influencers swore by it and I had to have it. And then I got it and I don't know. On paper, this is the perfect palette (it's a neutral lovers dream) but when I use it, I'm always underwhelmed by the looks I make. And I can say the same thing for the Tartelette Toasted palette as well. Just really meh shadows overall.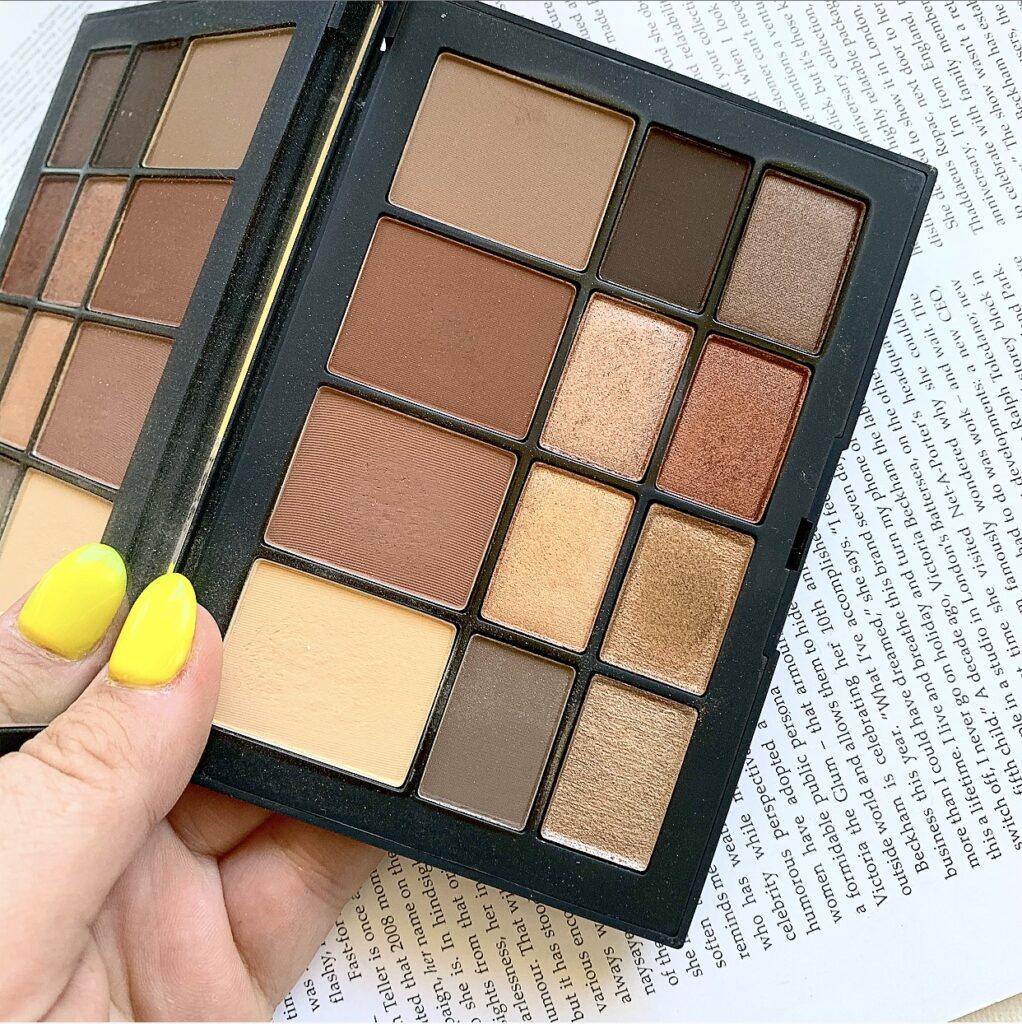 FAVOURITE PALETTE FROM MY FAVOURITE BRAND – Nars Skin Deep Eyeshadow Palette – Discontinued *limited edition*
MY THOUGHTS – It pains me that Nars doesn't have any permanent eyeshadow palettes because the formula is just fantastic. And to be honest, the Skin Deep palette would have been my top pick for last year had it not been limited edition. It's basically my dream neutral palette. It's so versatile (I use the deeper shades in my brows) and like the Nude Drama mentioned above, it's great for any occasion.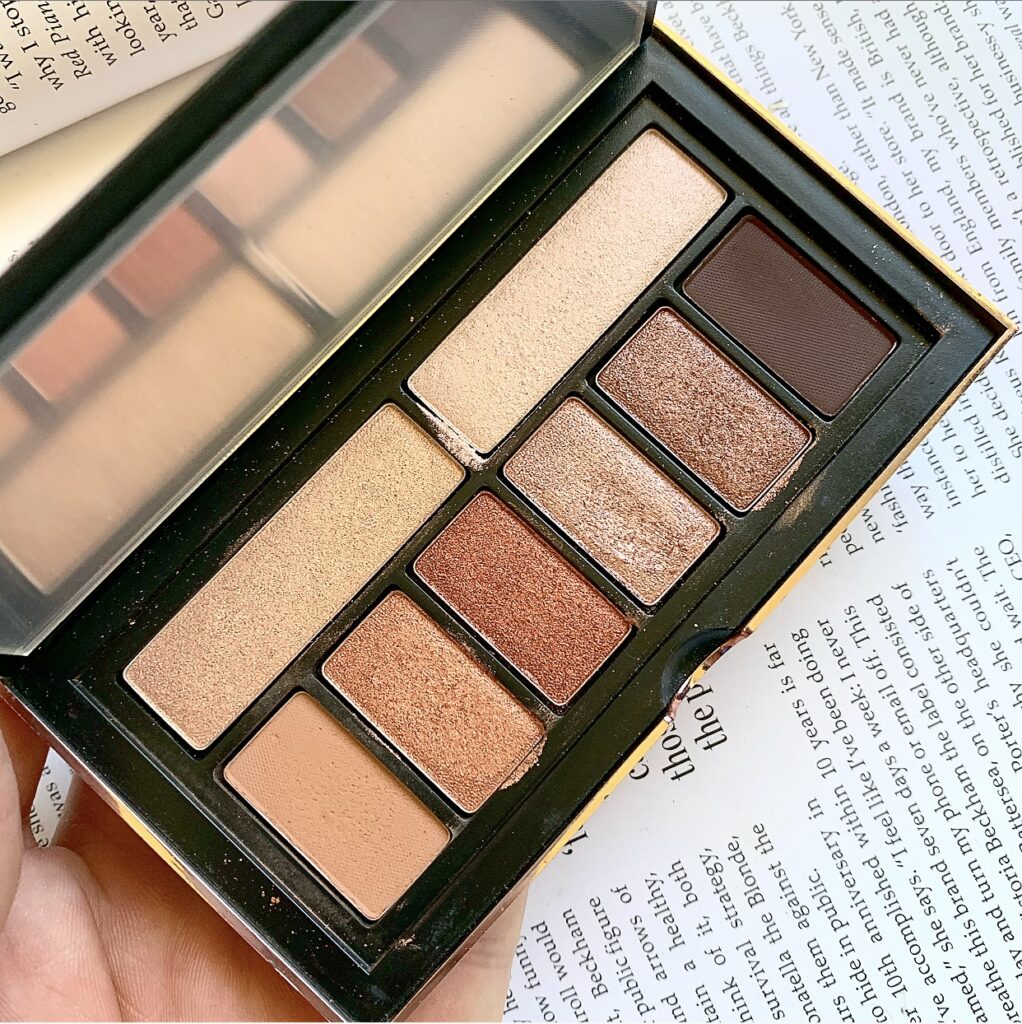 MY MOST USED PALETTE – Smashbox Covershot: Petal Metal Eyeshadow Palette – $46.00
MY THOUGHTS – This was one that I struggled to choose initially. But when I spotted this in my collection, I knew that this was the one. I beat this thing to hell. To the point where I'm shocked I haven't hit pan in anything yet. I'm so happy that Smashbox made it a permanent palette because I have recommended it to everyone that I know. So, so good.
And that's that! This was actually a lot tougher than I thought it would be. As for those I tag, I tag anyone who reads this. I can't wait to see your results!
Cheers and love
Emmie xo