While I'm still in the 2019 mood, I may as well chat about what I got for Christmas. You guys seemed to enjoy this post last year and I do love talking about my hauls so I'll just get right to it!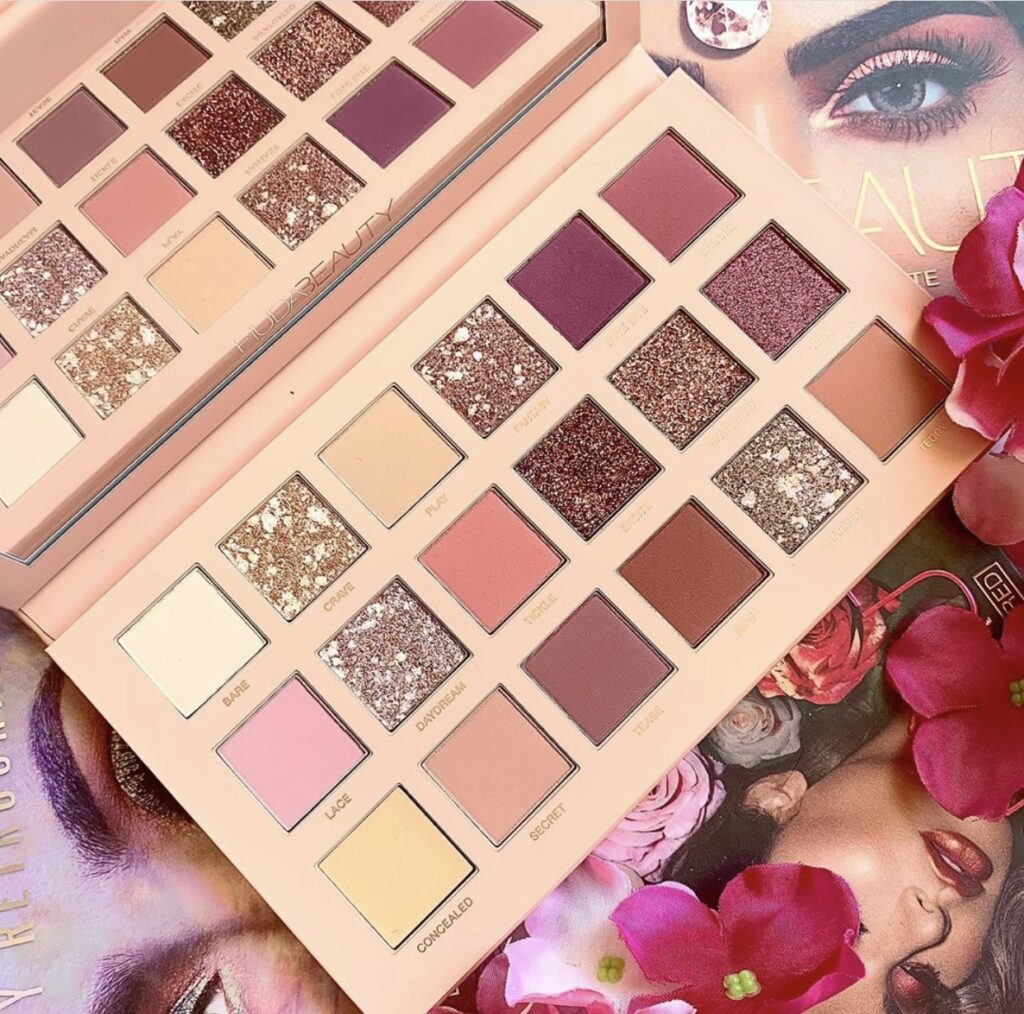 For those who are new, my family is pretty big and pretty spread out. So, to make things easier, we do a Secret Santa for our 'big' present. This year, my brother Kevin drew my name and he truly delivered. He got me the HUDA BEAUTY NEW NUDE PALETTE. I have been eyeing off this palette ever since it came out and I can't wait to play with it.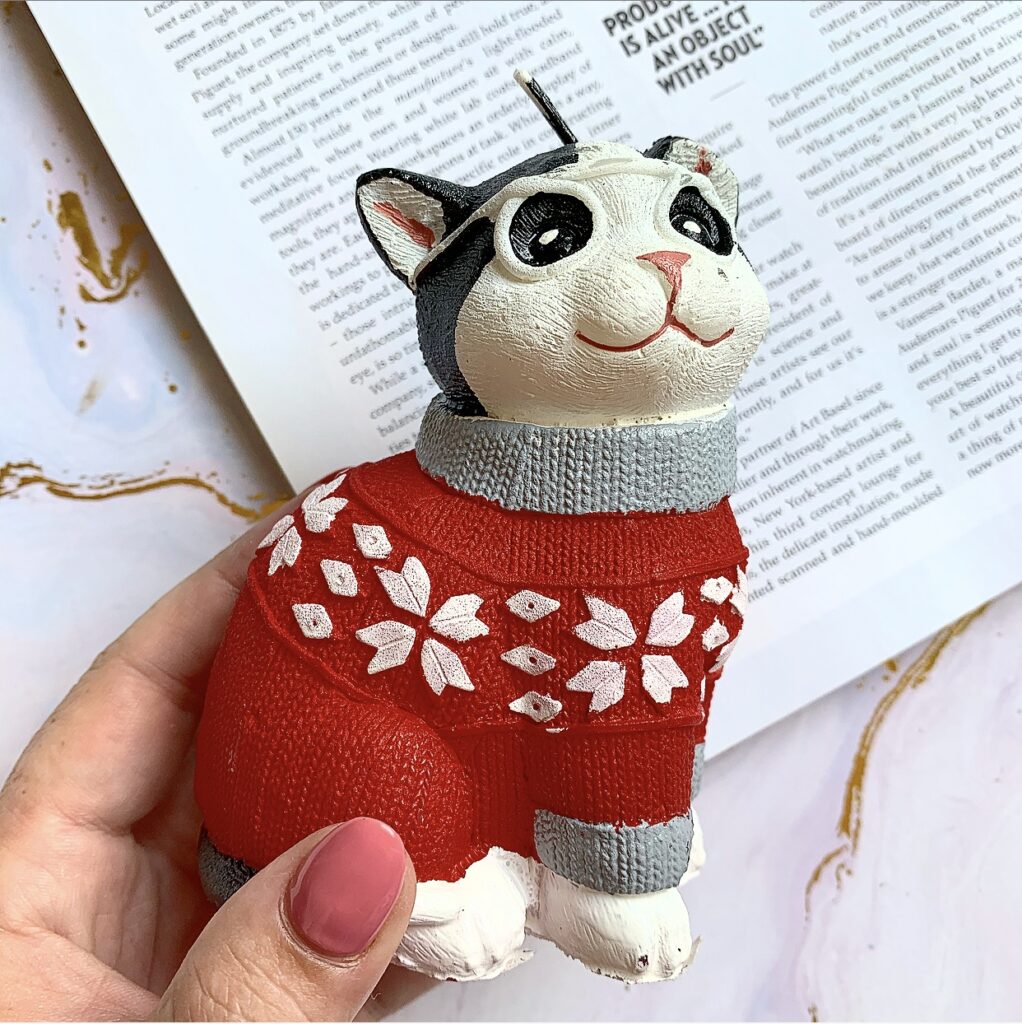 One of my sisters got us all small gifts and she got me something that covers two of my loves. Candles and cats! She found this adorable cat candle from Dusk and how cute is it? I might never burn it.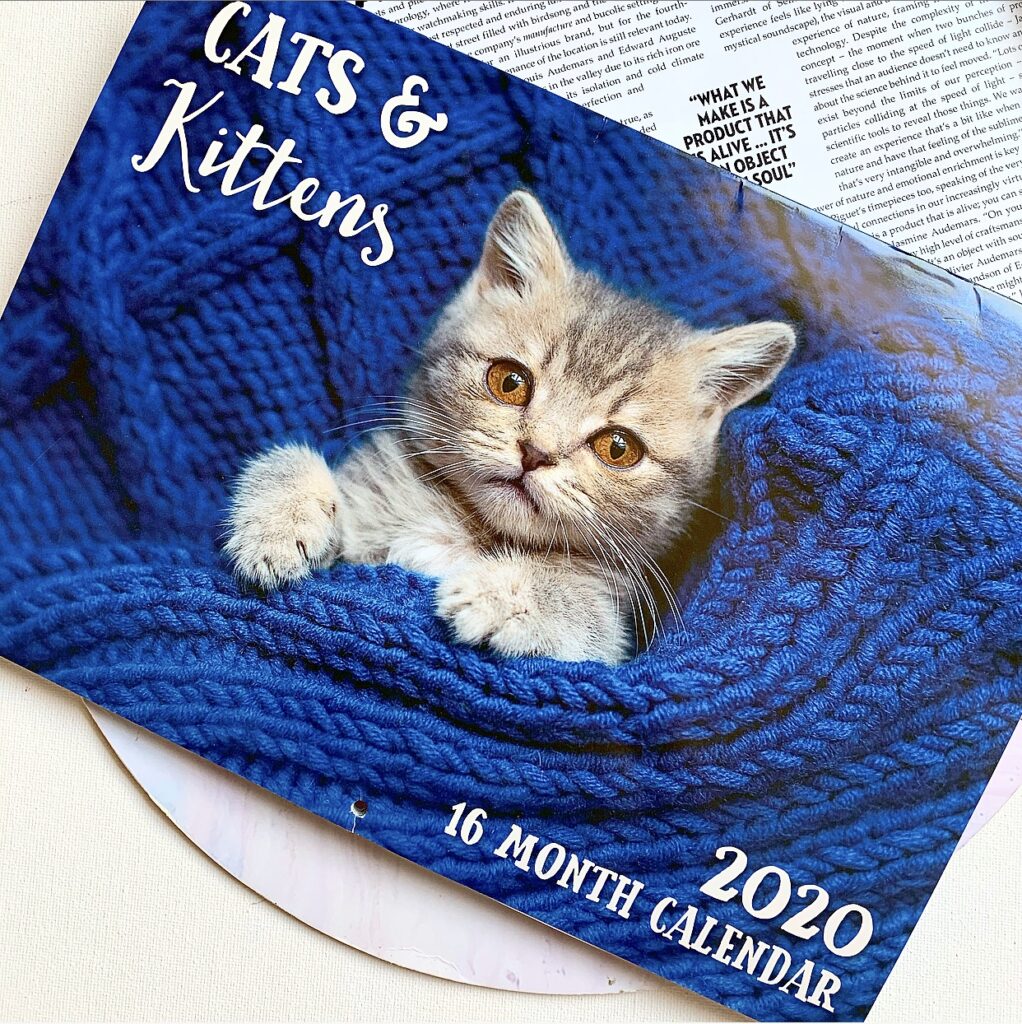 You're going to notice a bit of a theme here with the presents from my family. My Mum and Dad got me a few things. First of all, they got me this cat calendar that I now have hanging on my lounge room wall.
Next they got me a very cute cat treat holder. I suspect this was more of a present for Jess and Parker than me though. Either way, it's so cute! And yes, it's already in use.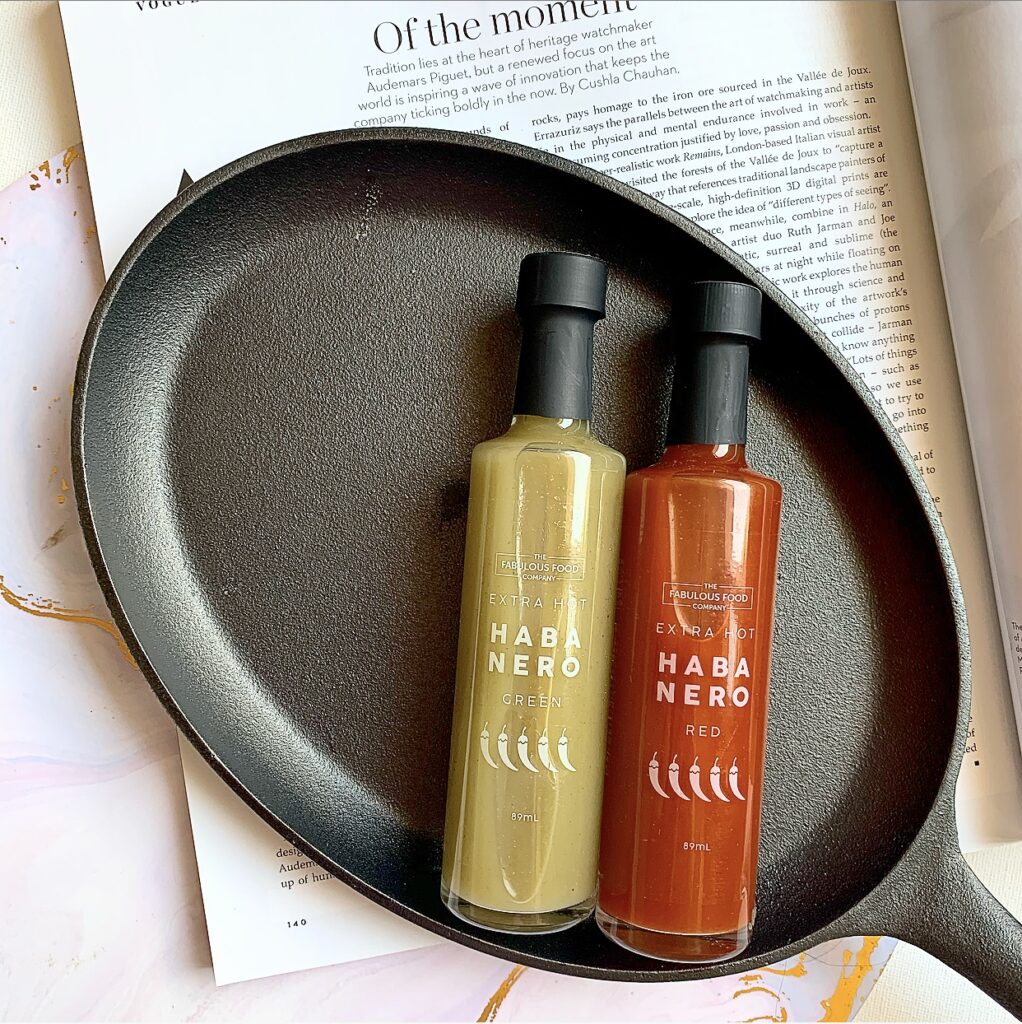 Finally, they found this amazing oval cast iron pan. I've been looking everywhere for something like this and I'm so happy to have it. It also came with some chili sauces that I'm excited to try.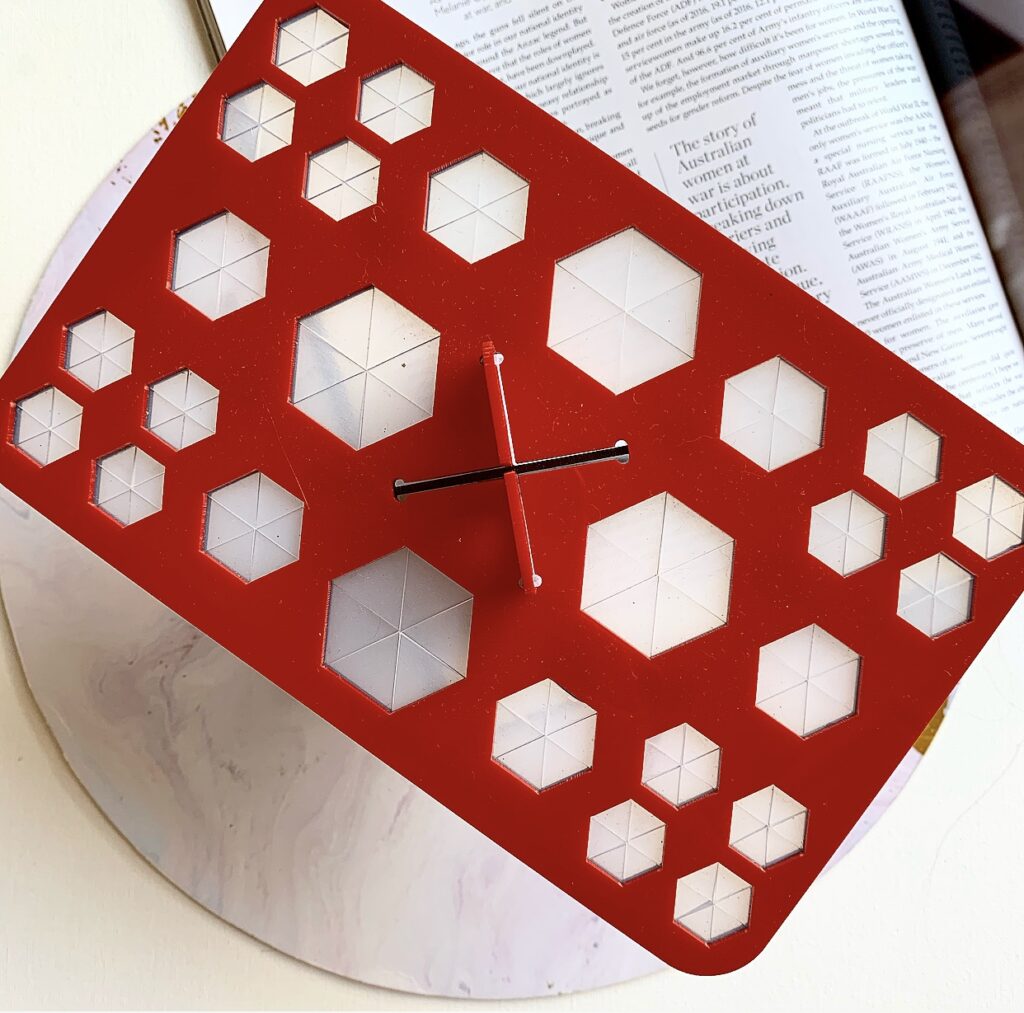 Finally, I got some great gifts from Dennis. This year, we decided to go small with our Christmas presents as we had just come back from our holiday. He firstly got me a brush dryer. I have always wanted one of these and I was pretty happy with this. Except for the fact that I now have no excuse to not clean my brushes.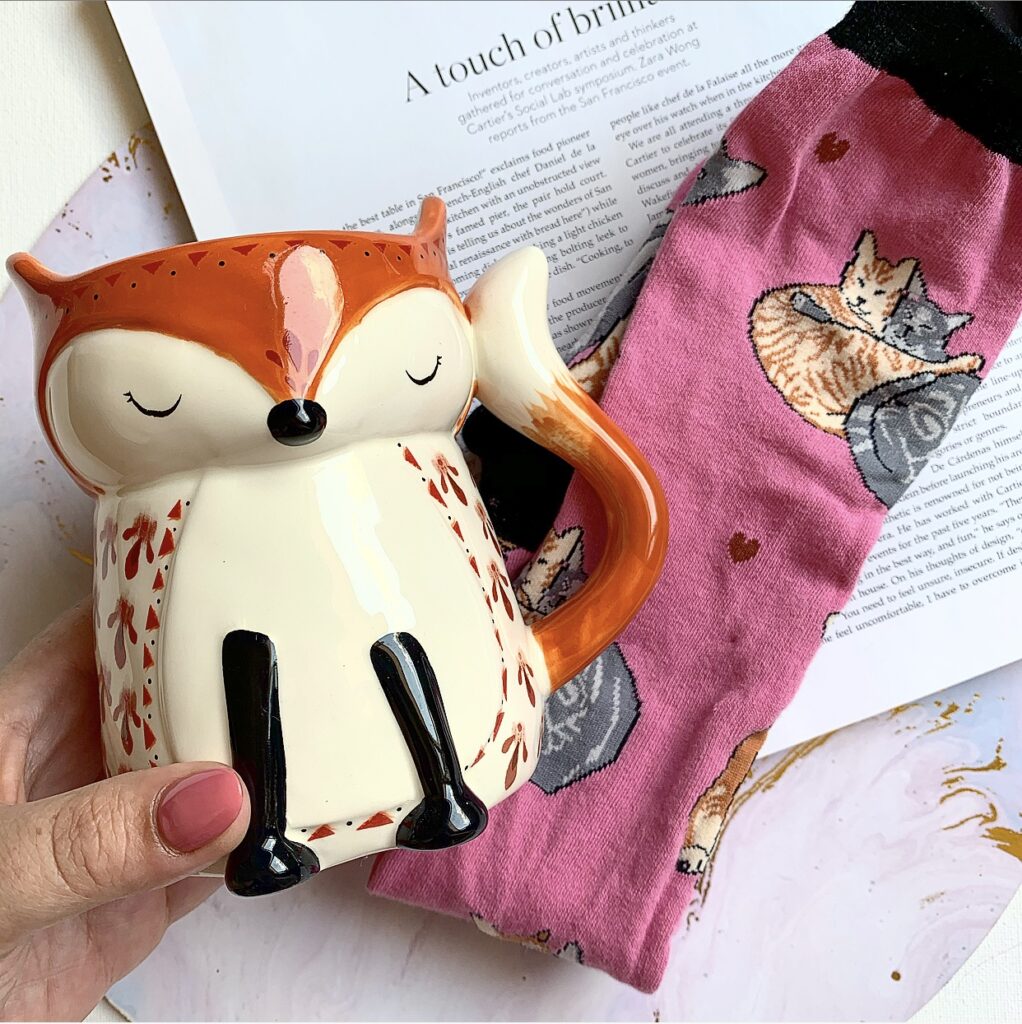 To go with the fox bowls he got me last year, he got me the cutest fox mug that I'll absolutely be using. He also managed to continue with the cat theme by giving me a pair of cat socks.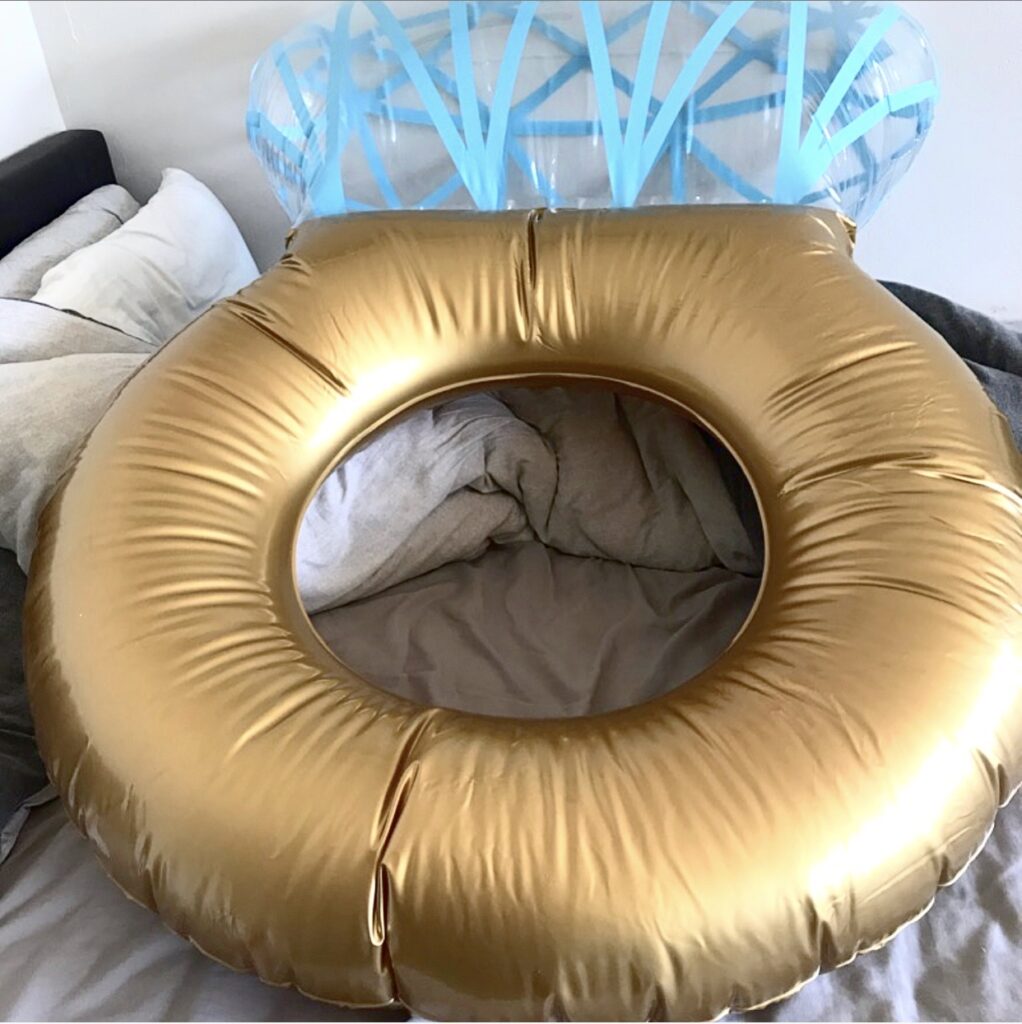 So, that's pretty much it for the main presents. Dennis however did gift me one more thing. He got me this giant inflatable diamond ring pool floatie. Which is so big, I couldn't take it in my usual style.
Now why would Dennis buy me a giant inflatable diamond ring? Well, because in November, while we were in Brisbane for our holiday, he gave me this!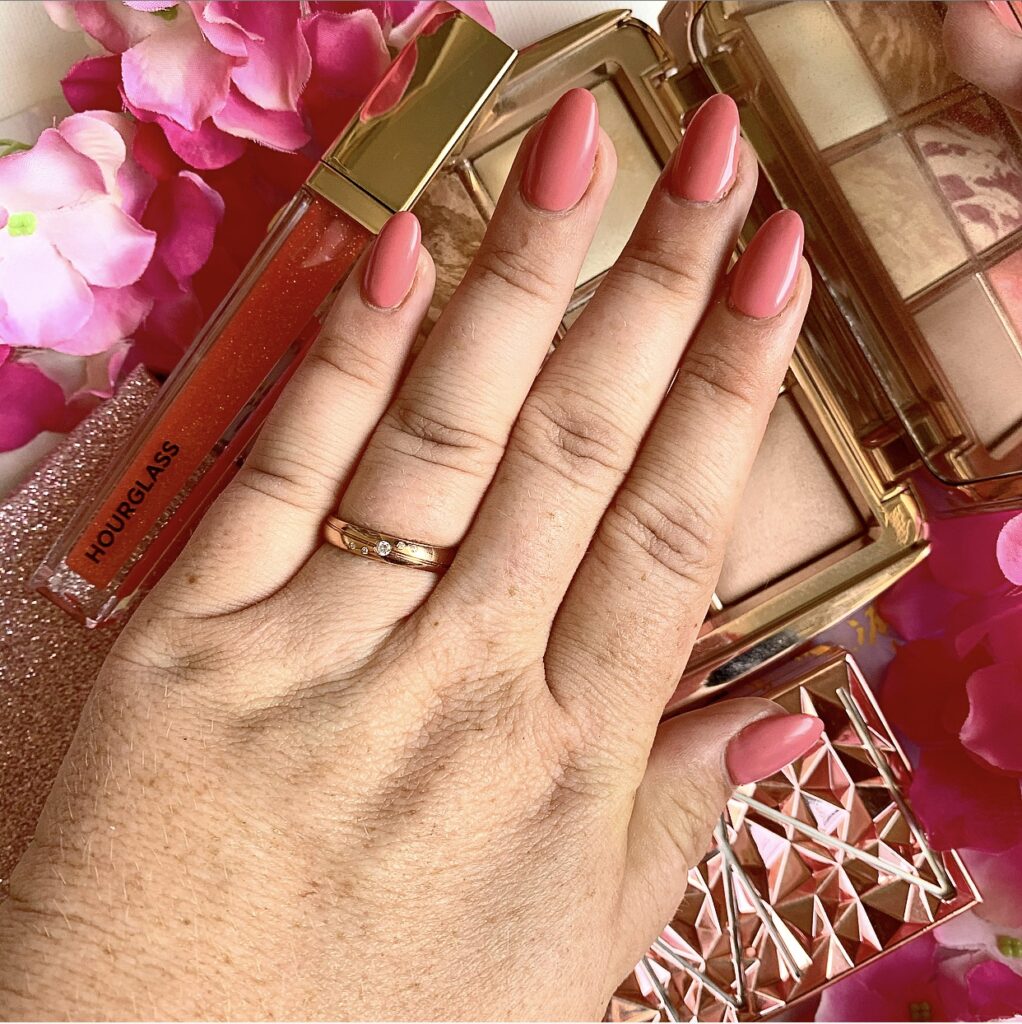 YA GIRL'S GETTING MARRIED! WOOOOOOO!
Cheers and love
Emmie xo