I don't know about you guys, but I've spent a lot of my quarantine cleaning. In particular, my makeup collection (let me know if that's a post you want to see). But one of the things I had been avoiding cleaning out was my handbag. Even though it's rarely been used these last few weeks, somehow I had accumulated a ton of receipts that I needed to deal with. But I also figured it was high time I showed you guys what I carry around with me these days. So, if you want to see my handbag essentials, just keep reading!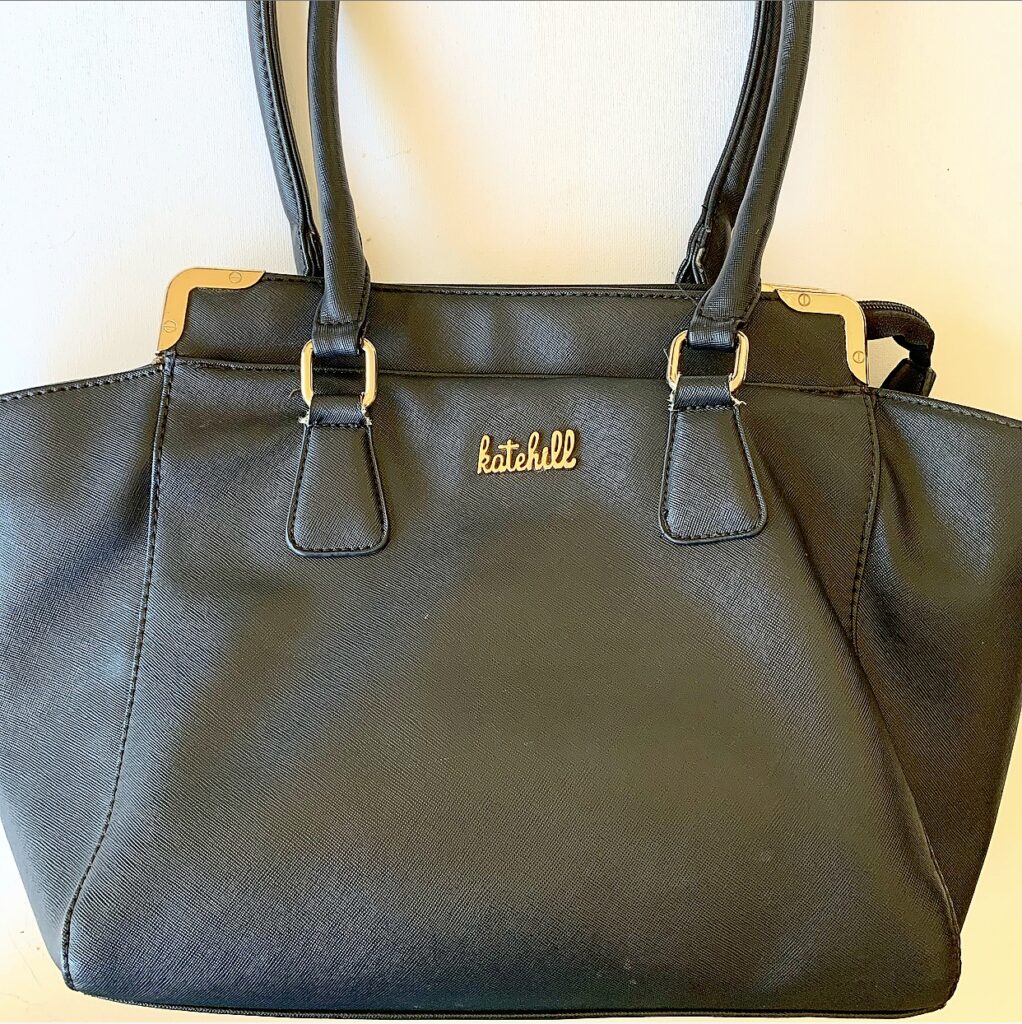 Ok, first things first. This is my handbag! This is the Hailey tote from Kate Hill (RIP). I've had this bag for well over five years and it's still in excellent shape. It fits all of my stuff (and then some) and because it's black, it goes with everything!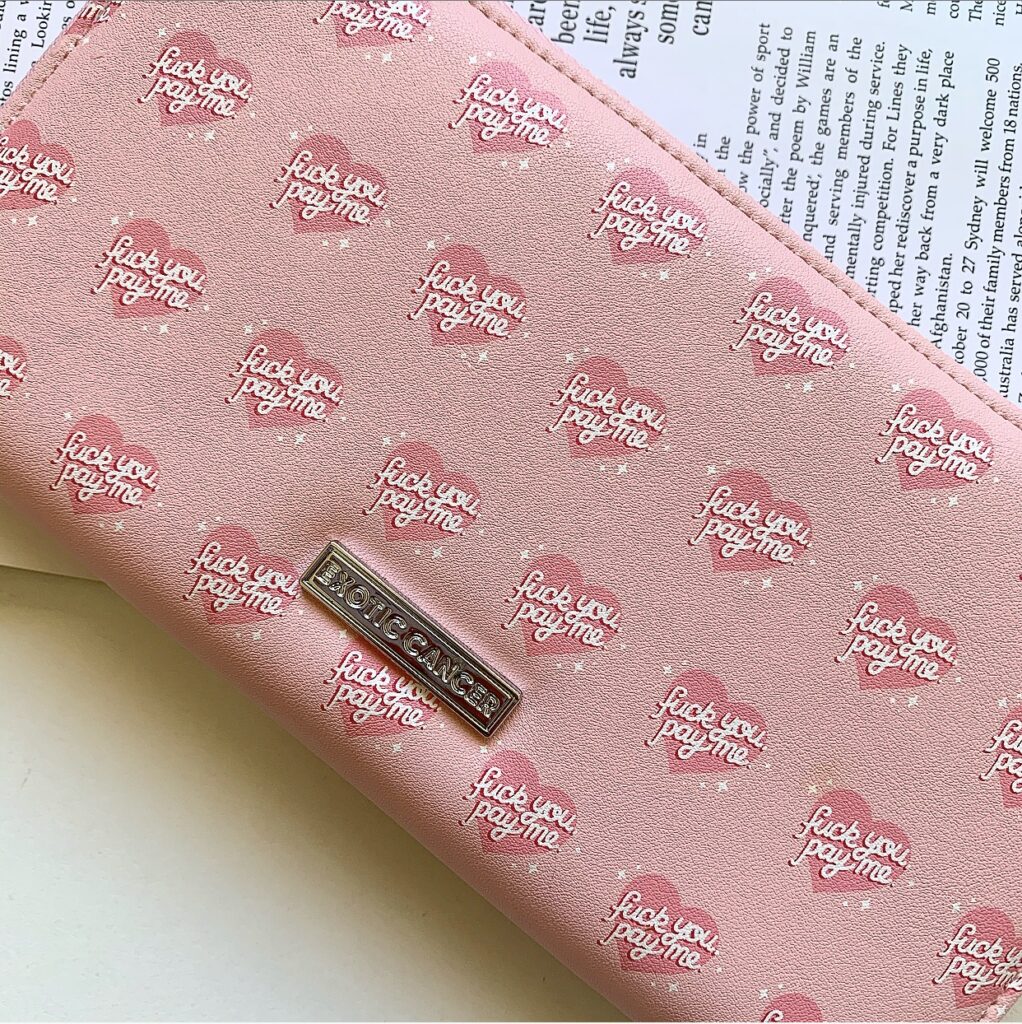 The first thing you'll find in my handbag is my wallet. This is a newer acquisition from one of my favourite Instagram artists, Exotic Cancer. And what else can I say but this wallet is a mood! It's also huge and can easily fit my phone inside.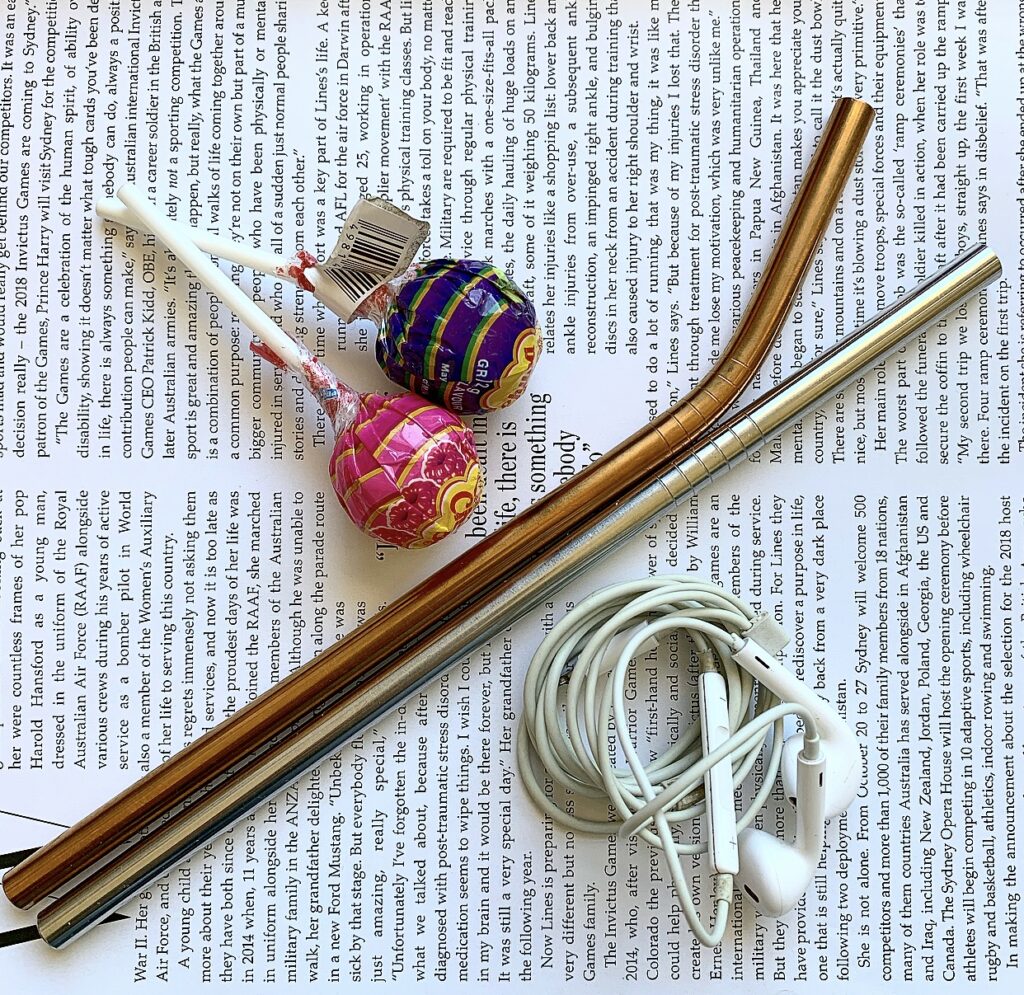 A few other things you'll find in there. I have a huge sweet tooth, so I have a couple of lollipops in there. I also always have my metal straws in there (copper one is mine, silver is Dennis's and they get cleaned after every use). And of course, my headphones. Because if they ever leave my bag, I'll never see them again.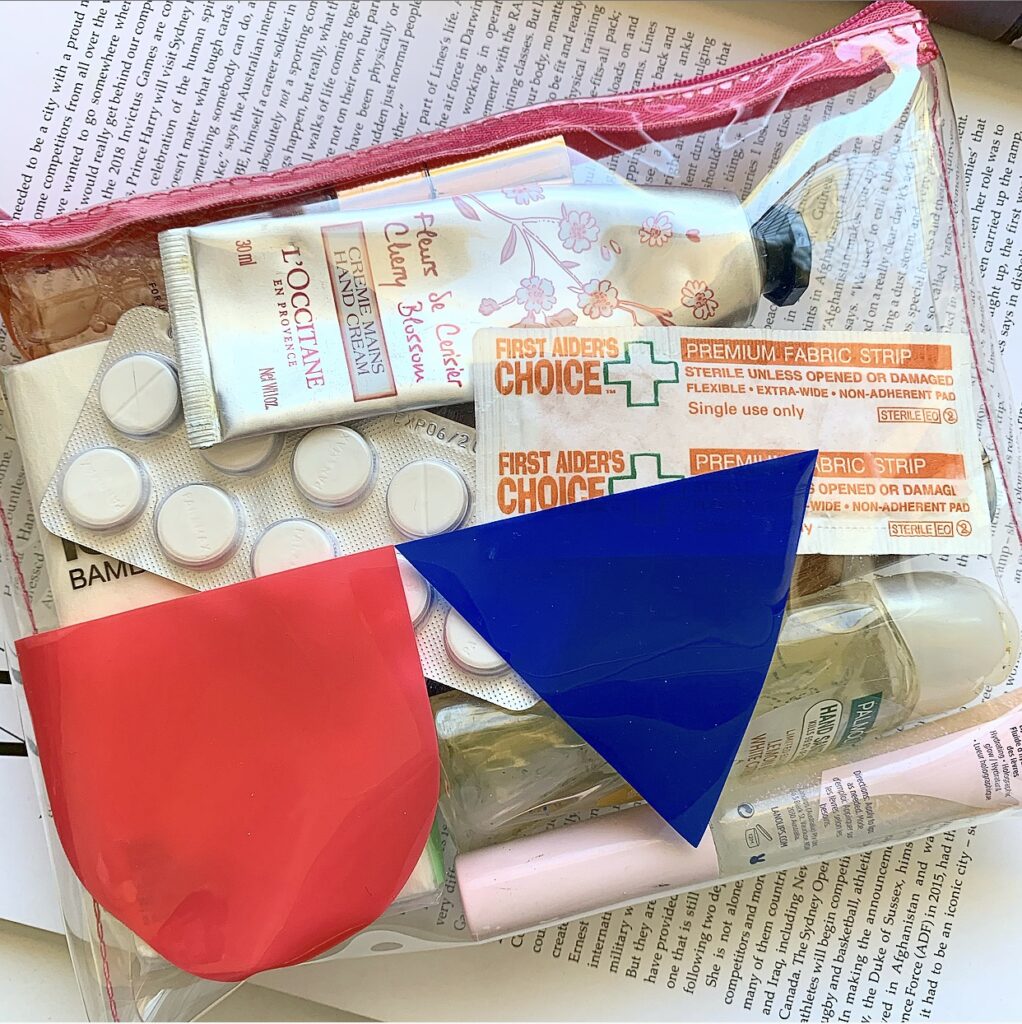 But now, the beauty stuff. I keep all of this kind of stuff in a separate bag. And this one I scored as a free gift from my favourite sunscreen ladies, Ultra Violette. It's thin, sleek, fits everything that I need and slips right into my bag.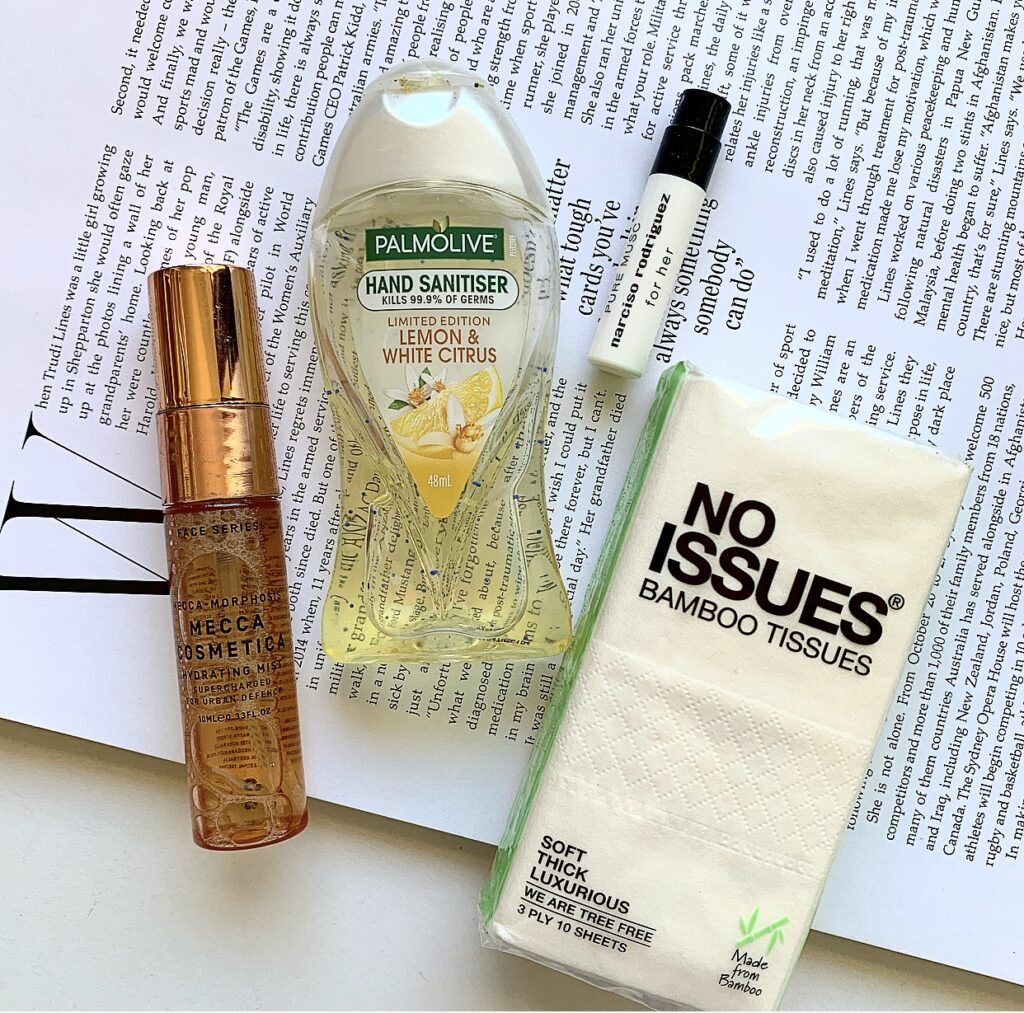 There are a few newbies that I carry around these days, but a few things haven't changed at all. I ALWAYS carry hand santizer with me (it's a precious resource now). And tissues because I have mad hay fever right now. I also carry around a little sample perfume (NARCISO RODRIGUEZ FOR HER – $79.99) and a little setting spray for my face (MECCA COSMETICA FRESHED FACED HYDRATING MIST – $28.00)
A few other random essentials. Panadol, Sunscreen, Bandaids, Hand Cream (L'OCCITANE CHERRY BLOSSOM HAND CREAM – $15.00), pressed powder (COLOURPOP NO FILTER PRESSED POWDER – $10.00US) and because I can't live without it, a teeny MAC FIX PLUS.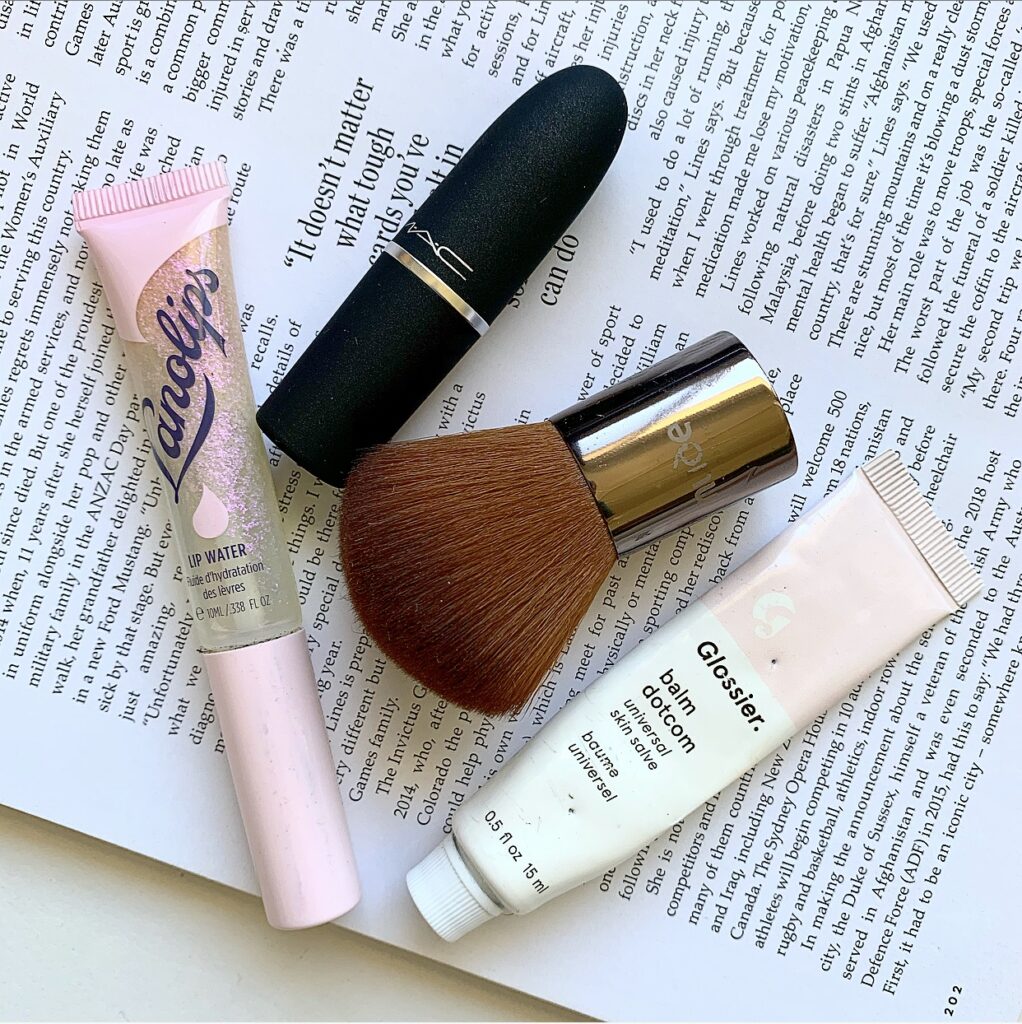 But let's be real. you're all here for the makeup. And to be honest, I'm not carrying around that much these days. I only have one lipstick on me (MAC POWDER KISS LIPSTICK in SULTRY MOVE – $30.00). But I have a few lip balms as well. I have the LANOLIPS LIP WATER – $23.00, which has the benefit of being a great lip gloss as well as a balm. And I also have the GLOSSIER BALM DOT COM – $12.00US, which I use on pretty much everything right now. Finally, I have my ancient (but still effective) NUDE BY NATURE KABUKI BRUSH – discontinued.
And that's what's in my handbag these days! It's pretty simple but I don't like too much clutter these days. What are your handbag essentials? Let me know in the comments below!
Cheers and love
Emmie xo