It's been about a year since I last did a 'What's In My Bag' post. And what a year it's been! So, seeing as I've had to make a few changes to what I carry on me these days, I figured I would show you all my leave the house essentials. Most of these are long time loves and there are also a few new faves in here. So, let's dive right on in!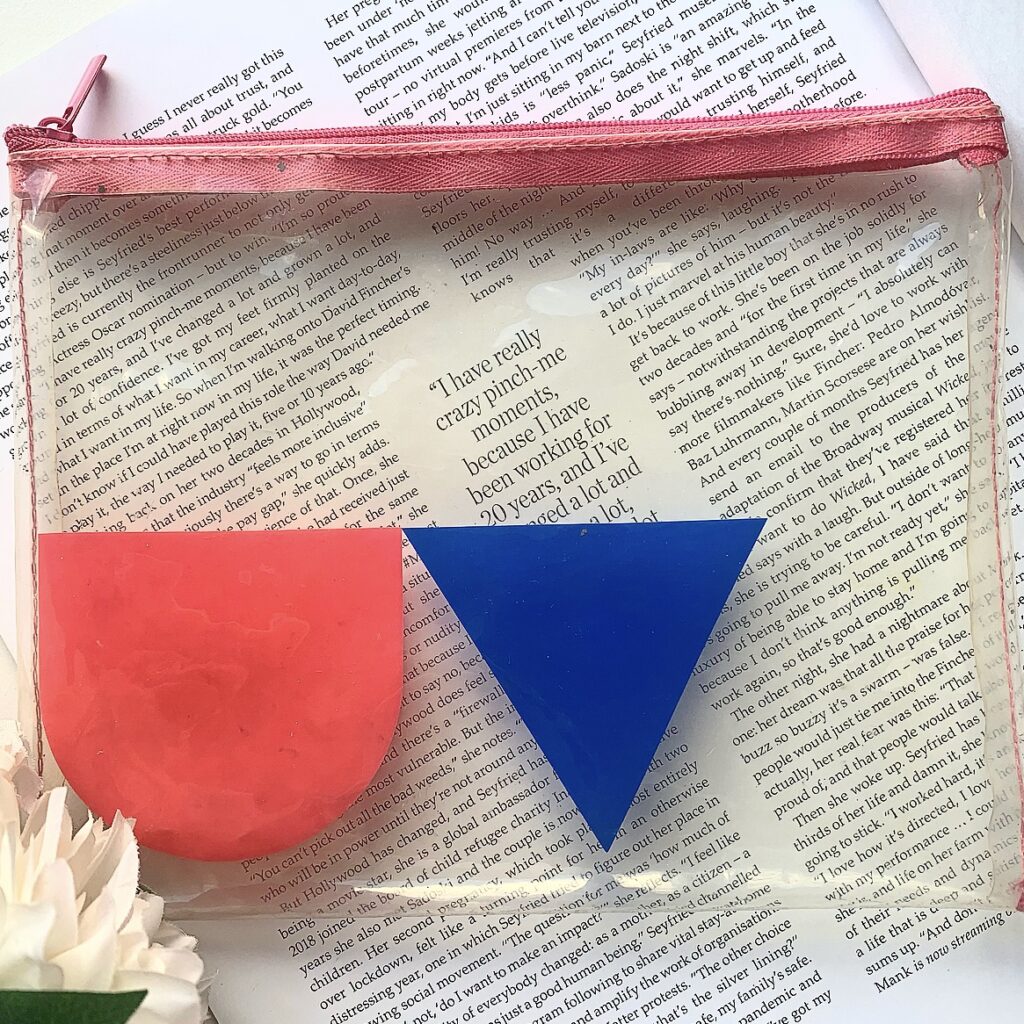 I still keep all of my necessary items in this cute little pouch that I got from ULTRA VIOLETTE. It's sturdy, tough and it fits everything without making my bag feel excessively bulky.
Ok, first things first, my red flower mask. I live in Queensland and masks are now mandatory. So I always have that on me when I leave the house. I also have my Airpods (which I did get monogrammed). Never thought I would buy Airpods, but now that I have them, they are an essential for sure. I also carry a mini MAC FIX + in WATERMELON for a quick spritz of moisture on those hot days (winter isn't here yet, folks!)
I'm not wearing much makeup at all when I'm uptown. But for those occasions where I am, I now have my AUSTRALIS FRESH + FLAWLESS PRESSED POWDER for touch ups. This powder is a classic for a reason and I love it a lot.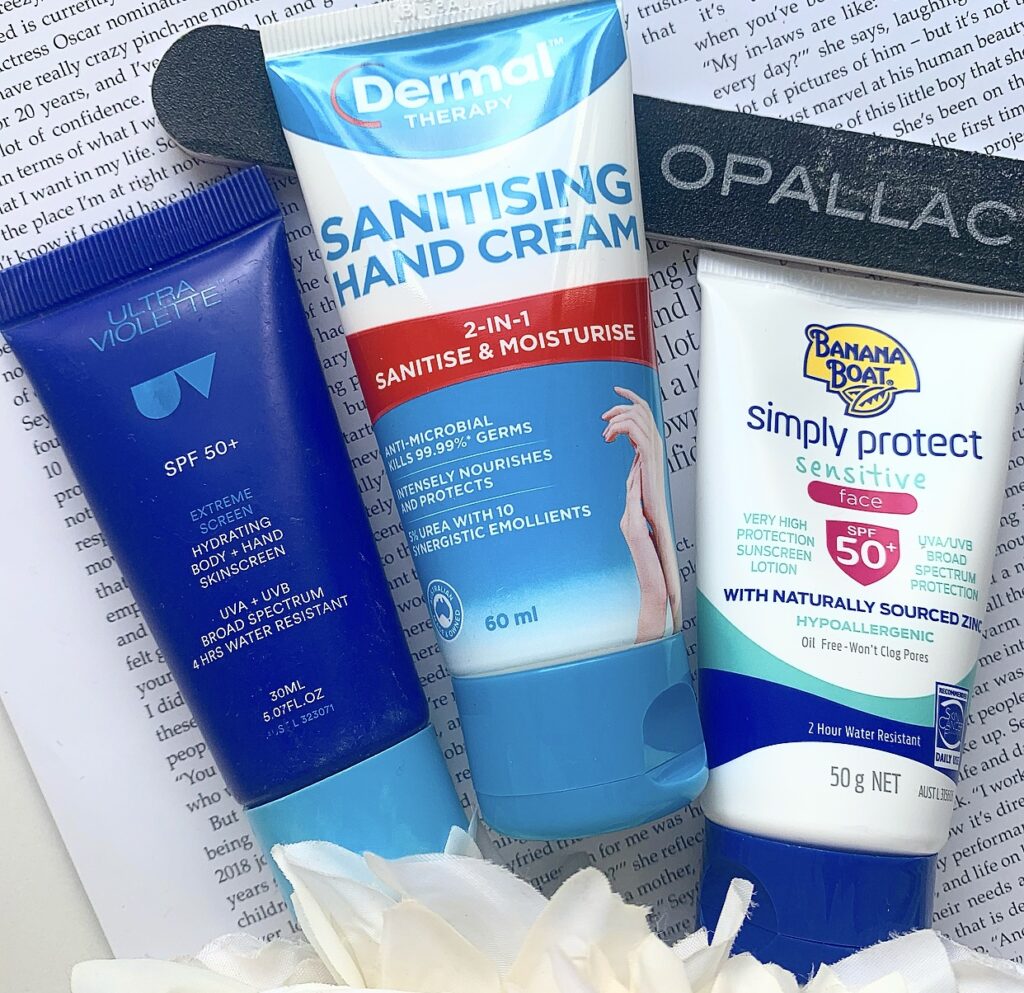 Now we are onto the fun stuff! I always carry around a sunscreen for my face and a sunscreen for my hands. I'm currently loving the BANANA BOAT SIMPLY PROTECT SUNSCREEN FOR FACE SPF 50+. I got it in my Bellabox a few months back and it's a goodie for touch ups. I also have the ULTRA VIOLETTE EXTREME SCREEN SPF 50+ which I love applying to my hands before my nail appointment. And for after my nail appointment, I have my trusty nail file from Opallac to fix up my edges.
Speaking of hand creams, I was recently sent the DERMAL THERAPY SANITISING HAND CREAM in PR to test out. The idea behind it is kind of genius. It contains great hydrating ingredients like Lanolin, Aloe, Panthenol and Urea but it also contains 80% Ethanol to help kill up to 99.99% germs. I've been getting a lot of use out of this already and I love it!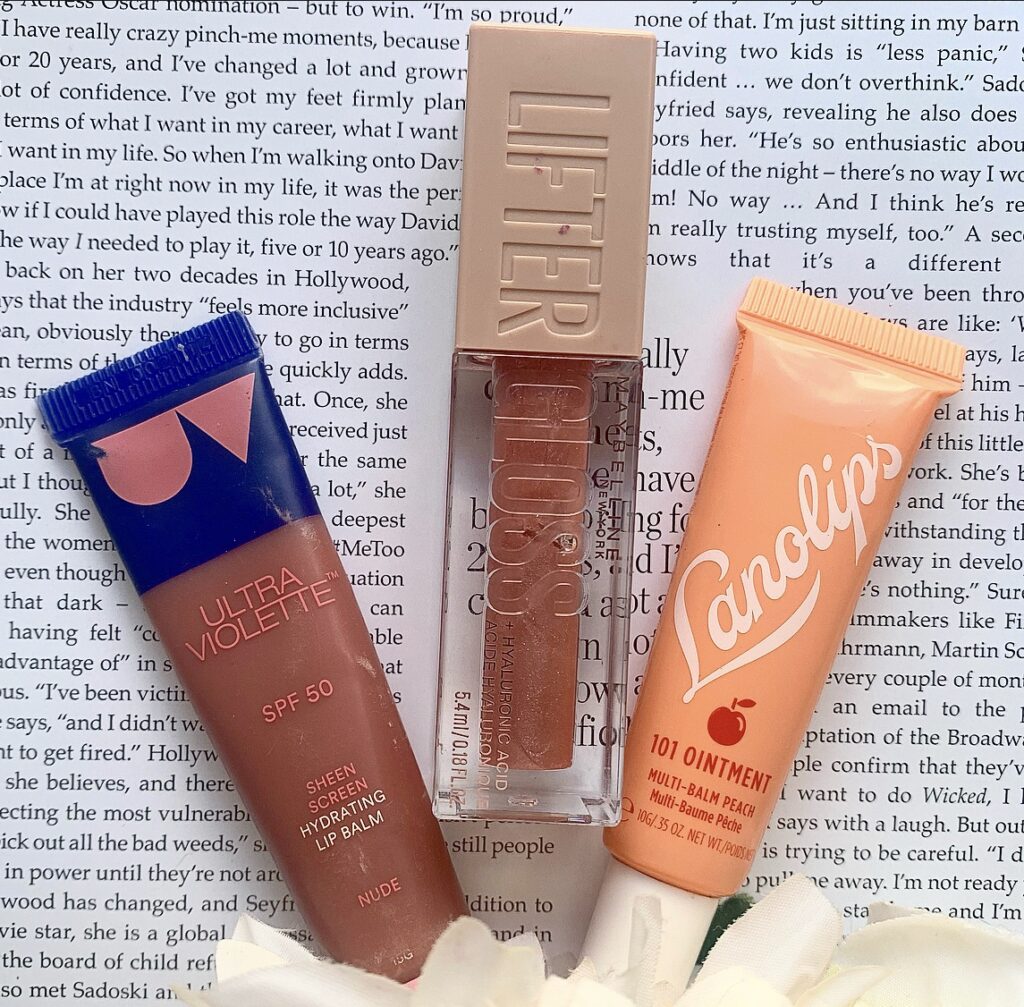 Finally, it wouldn't be me if I didn't have a swag of lip products. Having said that, this is admittedly less than what I would usually carry on me. I'm just not wearing a lot of lip products right now (wonder why?) I have two lip balms in the form of the LANOPLIPS 101 OINTMENT in PEACH (love this on my cuticles as well) and the ULTRA VIOLETTE SHEEN SCREEN LIP BALM SPF 50+. And for those times where only a glossy lip will do, I have my fave MAYBELLINE LIFTER GLOSS in MOON.
And those are my handbag essentials. Lots of amazing products that I highly recommend! What are you essentials for when you leave the house? Let me know in the comments below!
Cheers and love
Emily xo