Over the weekend, I did a massive clean out of my hand bag. I do try to do this fairly often, but when I pulled out the John Wick 3 movie ticket, I knew it had been a while. I am an actual trash monster!
In any case, when I do a handbag cleanout, one of the things I do is a reassess of what I carry in my makeup bag. Swapping out old products for new ones and what have you. And I figured that I would share what you guys what I'm currently carrying around with me. So if that's something you're into, just keep reading!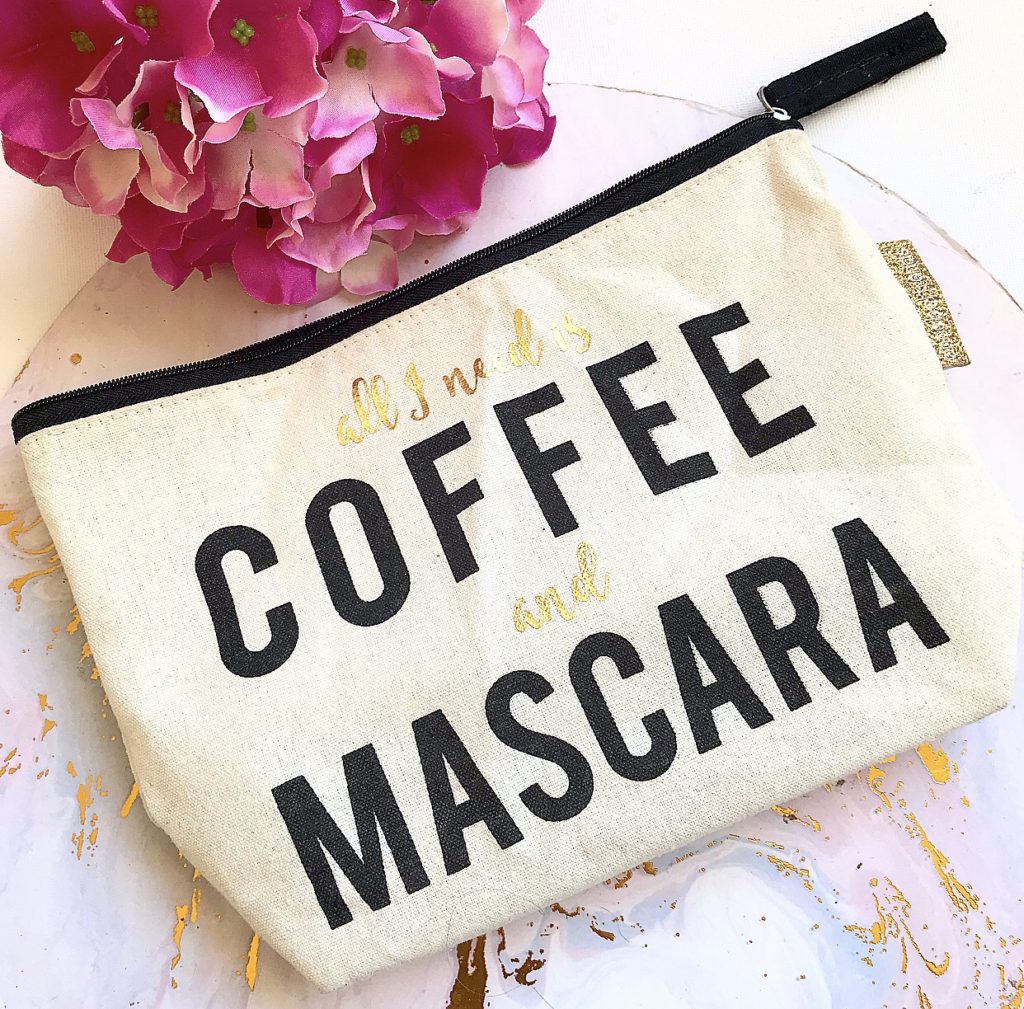 I keep all of my things in this little bag from ANNABEL TRENDS. I used to use a smaller bag from THE DAILY EDITED, but this one has a few additional pockets on the inside and can fit a lot more in it. Also, I love the slogan on it! They have heaps of adorable little bags like this (not sponsored, I just love their stuff!)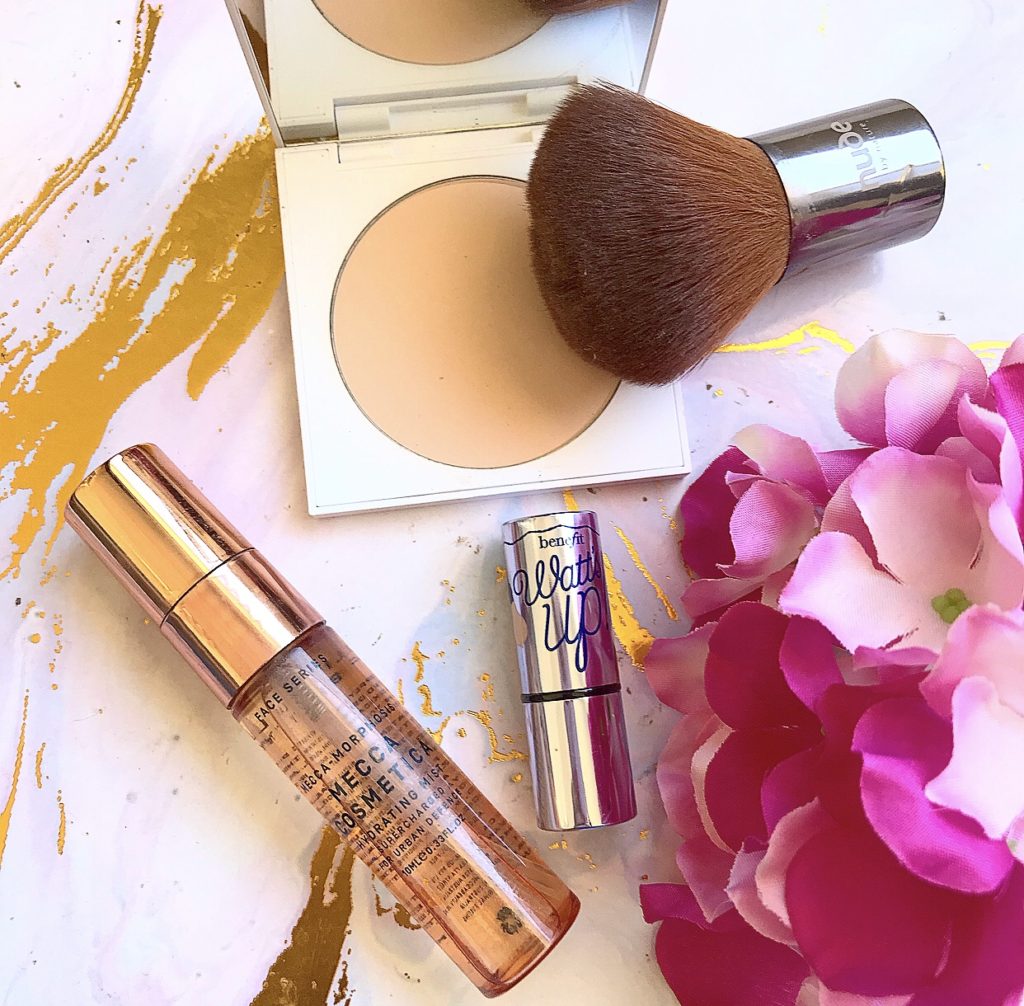 I'll start with the couple of base products I have. I always carry a pressed powder on me (especially come Summer). And the one I'm currently trying to use up is the COLOURPOP NO FILTER PRESSED POWDER in LIGHT – $9.00US – colourpop.com. It's not my absolute favourite powder in the world, but it adds a nice coverage and it has a really nice mirror. To apply it, I have my beloved NUDE BY NATURE KABUKI BRUSH – $24.95 – nudebynature.com.au. I've had this brush for years and it's still in great condition. I do really love the Nude by Nature brushes. I have a mini MECCA COSMETICA FRESH FACED HYDRATING MIST – $26.00 – mecca.com.au to settle any powders down and a mini BENEFIT WATTS UP – $53.00 – adorebeauty.com.au because I am a highlight junkie.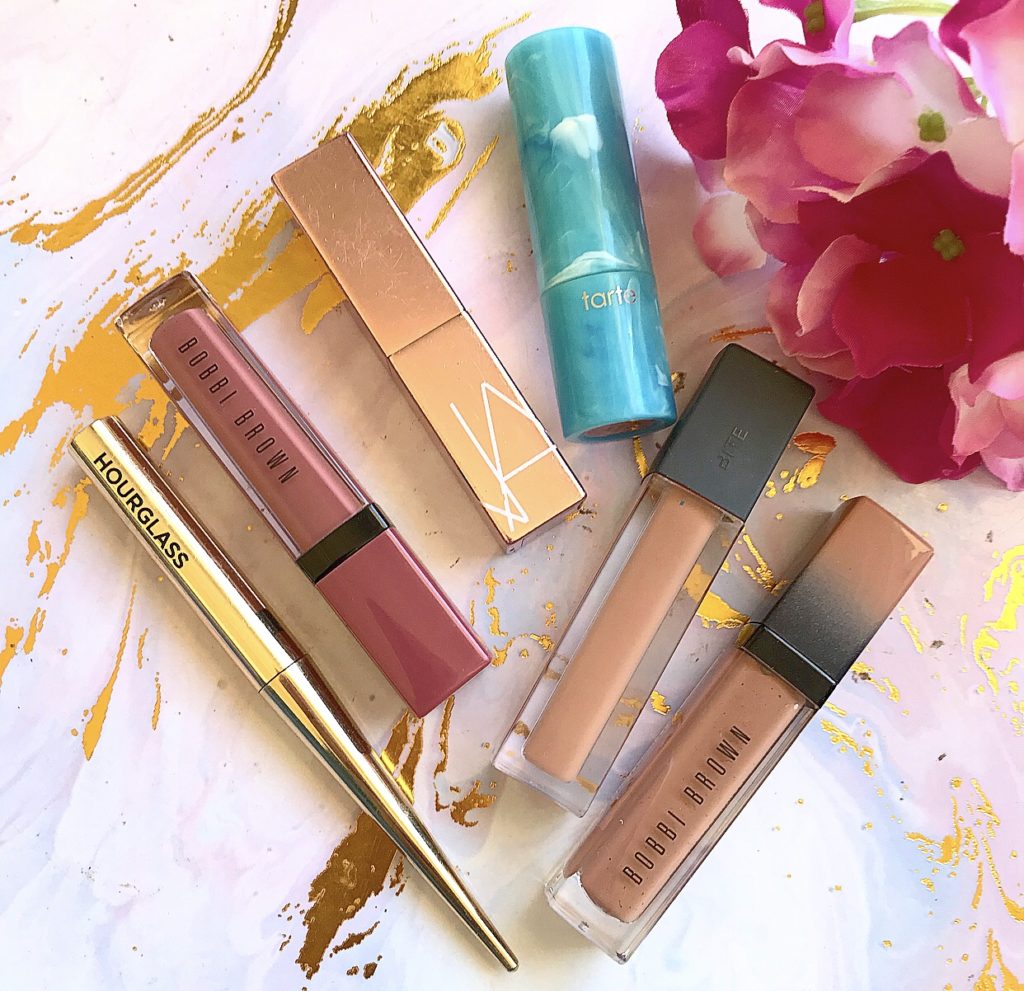 It wouldn't be me if I didn't have a ton of lip products on me. This does look like a lot, but this is actually restrained for me. I always have a lip balm of some description on me and I'm still loving the NARS AFTERGLOW LIP BALM in ORGASM – $43.00 – mecca.com.au. It's super hydrating on the lips and it adds a soft flush of colour too. I have my two favourite nudes on me. The HOURGLASS CONFESSION REFILLABLE LIPSTICK in I'LL NEVER STOP – $55.00 – mecca.com.au and the TARTE COLOUR SPLASH LIPSTICK in RUM PUNCH – $32.00 – sephora.com.au I have two shades of the BOBBI BROWN CRUSHED LIQUID LIP – $40.00 – mecca.com.au that I'm still testing out. Finally, I have the BITE BEAUTY FRENCH PRESS LIP GLOSS in VANILLA LATTE – $36.00 because I love me a glossy lip.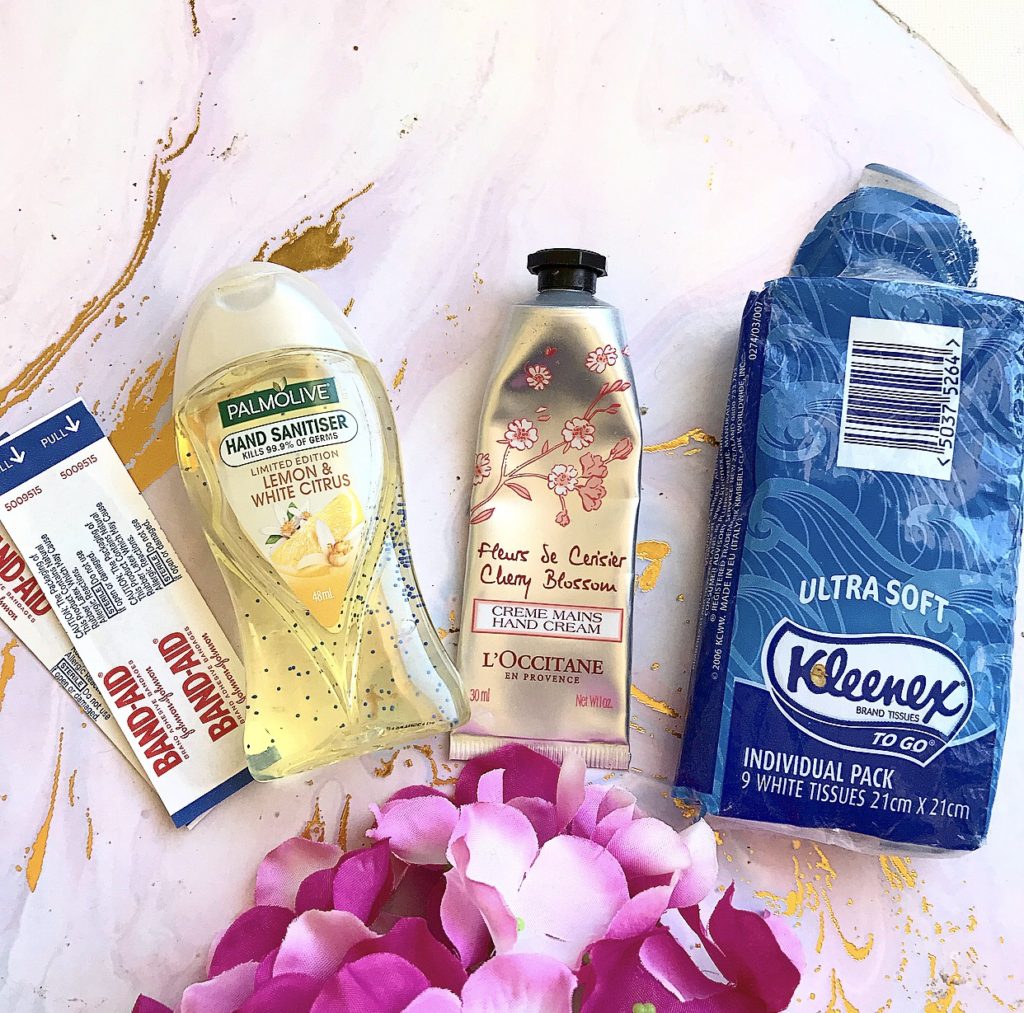 Lastly, the true essentials. I always carry bandaids on me for accidents (I fall over a lot). I have my tried and true hand sanitizer because humans are disgusting. I carry a mini L'OCCITANE HAND CREAM in CHERRY BLOSSOM – $15.00 – adorebeauty.com.au because I like to use it after the hand sanitizer. And the very last thing is some tissues because it's winter and my sinuses are playing up!
And that's what I carry around on a daily basis! What are some of your makeup bag essentials? Spot any faves here? Let me know in the comments below! I hope you have a fantastic day and a better weekend!
Cheers and love
Emmie xo